MOVING PEOPLE: Ballet Tech Faculty Directors Patrice Hemsworth and Ashley Tuttle on Eliot Feld's Style of Leadership, Their Earliest Dance Memory, and Something Adults Can Learn from Children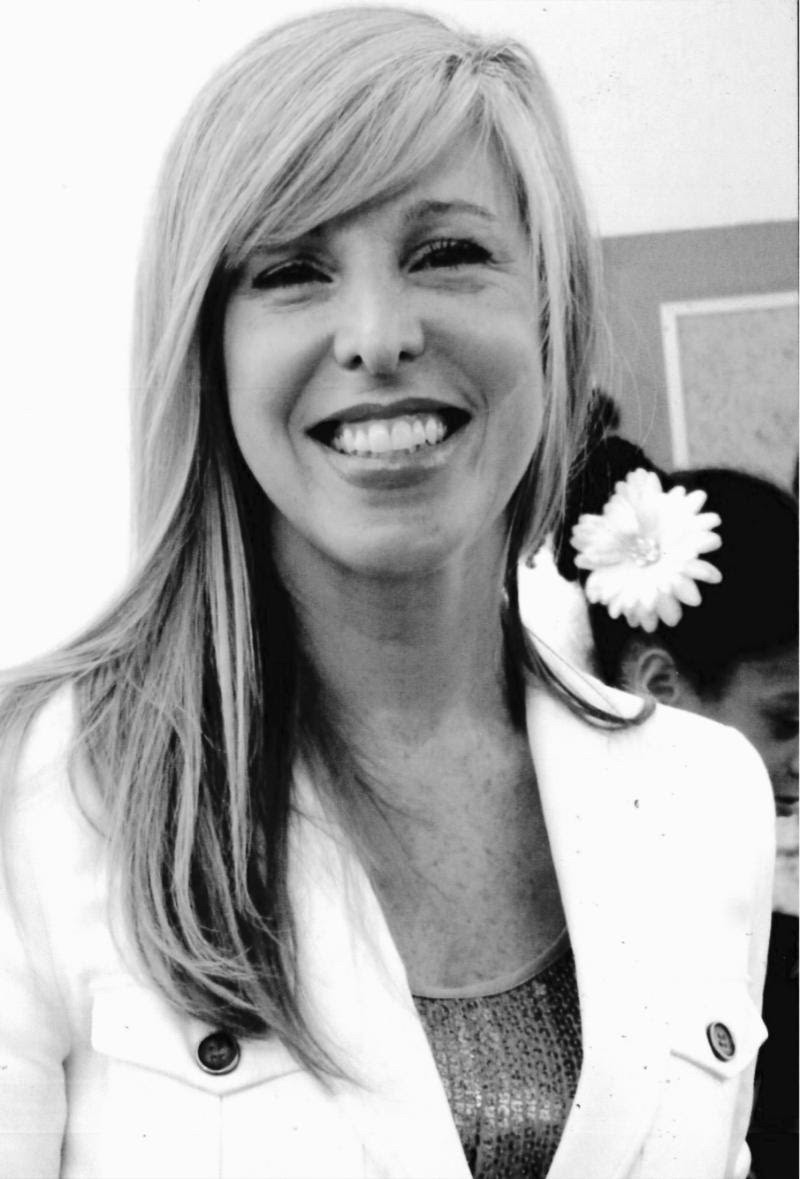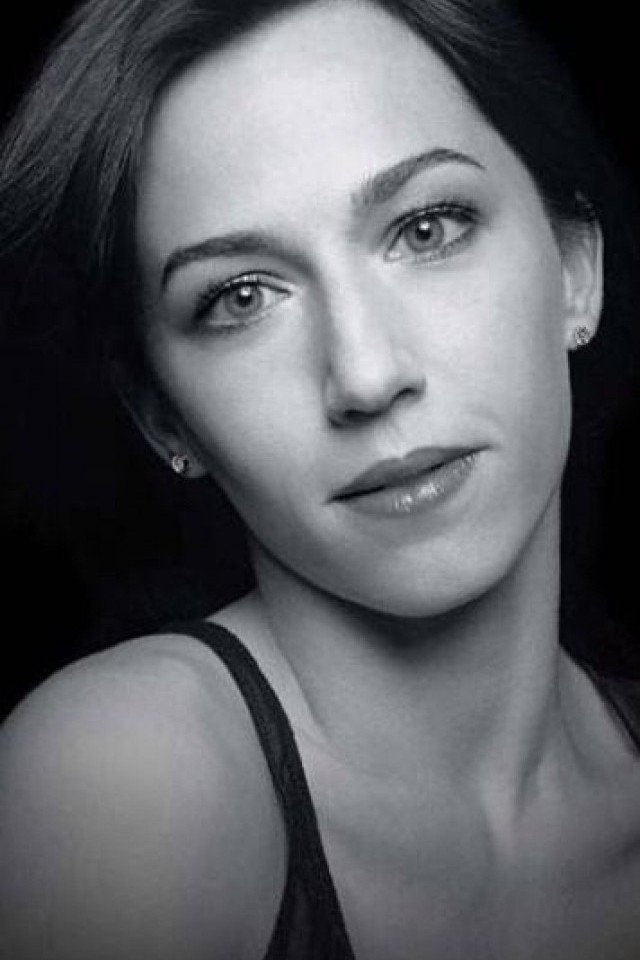 Patrice Hemsworth
Biography
A graduate of the School of American Ballet, Patrice Hemsworth has been affiliated with Ballet Tech since 1987 when she began performing with the company. In addition to dancing and teaching at the school, she has served as the company's Ballet Mistress, learning and teaching all of Eliot Feld's active repertory. She was Faculty Director of the Lower School from 2008 and assumed the Upper School Directorship in 2018. 
Ashley Tuttle
Biography
Ashley Tuttle joined American Ballet Theatre at the age of 16 and her career spanned 17 years with the company reaching the rank of Principal dancer. While maintaining her career at ABT, Tuttle joined the Twyla Tharp Dance Company. Tharp created the Broadway show Movin' Out and the role of "Judy" on Tuttle for which she earned both a TONY Award and a Fred Astaire Dance Award nomination. Tuttle has taught ballet at the Mark Morris Dance Group, Steps on Broadway, The School at Steps, Gibney Dance, Barnard College, and Ballet Tech. She was awarded an Honorary Doctorate of Humanities from Wofford College in the spring of 2011. She joined Ballet Tech's faculty in 2016 and accepted the Faculty Directorship in 2018.
1
My earliest memory of dancing is _____________.
Hemsworth:
stepping onto the stage at the New York State Theater at the age of 8.
Tuttle:
I'm not sure of my earliest memory, but the moment that has stuck with me is my first Nutcracker at age 9. It was truly magical to be on stage with all the lights and costumes. I was very fortunate to have grown up with a live orchestra. Wow, was the music beautiful!
2
I decided dance was my calling when ___________.
Hemsworth:
I stepped onto the stage at the New York State Theater.
Tuttle:
I never made that decision. It was just so. Dance/ballet is the language I speak best and I never once questioned it. It was what I was going to do. It is who I am.
3
An event, dance-related or not, that transformed my life was ___________.
Hemsworth:
teaching my first class.
Tuttle:
moving to NYC at age 15 by myself to become a dancer. I was nervous, but not fearful. It was a dream come true.
4
A blissful day in my books constitutes of ___________.
Hemsworth:
a great day at work and a yummy dinner out.
Tuttle:
dancing, reading something to learn from, napping, sharing time with friends and dogs, and enjoying a Coca-Cola.
5
I am most suspicious of ___________.
Tuttle:
not much. I'm a pretty trusting person…maybe to a fault.
6
My favorite garb to move in is ___________.
Hemsworth:
something loose.
Tuttle:
tights, and I really enjoyed dancing in my practice tutu.
7
Eliot Feld's style of leadership can best be described as ___________.
Tuttle:
inspiring, intelligent, thought-provoking, and always hungry for more.
8
My role as Faculty Director at Ballet Tech entails ___________.
Hemsworth:
organizing curriculum.
Tuttle:
organizing the class schedule, overseeing the audition process for incoming 4th graders, creating exciting curriculum and dance exposure for the students, but most importantly teaching them ballet and how to be a kind, disciplined person. As teachers, we educate the whole, not just the legs and feet.
9
An event on Ballet Tech's annual calendar I look forward to is ___________.
Tuttle:
the first day of school where I meet new students and see the children from the year before. They grow up so fast. It is thrilling to see them after the summer break.
10
Something grownups could learn from children/youth is __________.
Tuttle:
to remember to play. I think as dancers we keep the youthfulness in our lives, but children really show you how to have fun and how much you can learn very quickly.
11
Kids say the darndest things, which includes "___________."
Hemsworth:
calling saut de chat 'soda shoppe.'
12
Personalised attention in the classroom means ___________.
Hemsworth:
giving specific corrections.
Tuttle:
adjusting the way you teach to suit different kids' learning styles. For example, some like to be corrected quietly and some like to be the center of attention. It's important that each student feels comfortable and safe in order to do his or her best. Staying after class to help a student or just checking in on how they are doing at home or in their academic classwork can be very important in creating trust and a bond.
13
Ballet Tech's classroom structure was affected by Covid-19 in that ___________.
Hemsworth:
we have much smaller and socially distanced classes.
Tuttle:
we have smaller class sizes and three different groups. One group is fully remote, so that is very different. In-person, the students are spaced out differently in the studio, giving them more distance. The center work has been limited to staying in a boxed off area and not traveling across the floor. We want everyone to stay safe.
14
I think Zoom / virtual dance classes are ___________.
Hemsworth:
are necessary but stifling.
Tuttle:
can present their own challenges especially with younger students who don't have a lot of knowledge about the shapes and terminology, but I also see they have helped me be more creative in problem solving and hopefully becoming a better teacher.
15
A virtual dance performance I've watched during lockdown is ___________.
Hemsworth:
some of the beautiful Ailey videos.
Tuttle:
New York City Ballet.
16
One silver lining of the Covid-19 pandemic is __________,
Hemsworth:
Zooming regularly with relatives.
Tuttle:
taking a step back from our busy lives and really valuing human connections and the love we share for each other.
17
Outside of dance, my three great pleasures are __________, __________, and __________.
Hemsworth:
theatre, museums, and restaurants.
Tuttle:
spending time with friends, the beach, and music, especially live performances.
18
Another job or industry where I might have excelled is ___________.
Tuttle:
real estate. I have a deep interest in homes and decorating, as well as the value of properties and how they can be improved.
19
The first city/country/continent I want to visit when traveling is permissible again is ___________.
Tuttle:
St. Barts would be great, but I love NYC so I don't feel a great need to travel right now. I toured a lot in ABT and saw the world then.
20
I am looking forward to ___________in 2021.
Tuttle:
the vaccine. I can't wait until we can see friends and live shows.
Moving People: Celebrating People Who Power The Dance World!
Do you know of a MOVING PERSON  we should celebrate on The Dance Enthusiast?
Please take a look at our 10th and 11th Year — People Who Power The Dance World — The Dance Enthusiast A to Z 
Related Features
More from this Author