MOVING PEOPLE: Deborah Lohse on the Energy of a Room, Doug Elkins' "Fraulein Maria," and the Time a Drag Show Transformed her Life — Plus, a Special Appearance by TruDee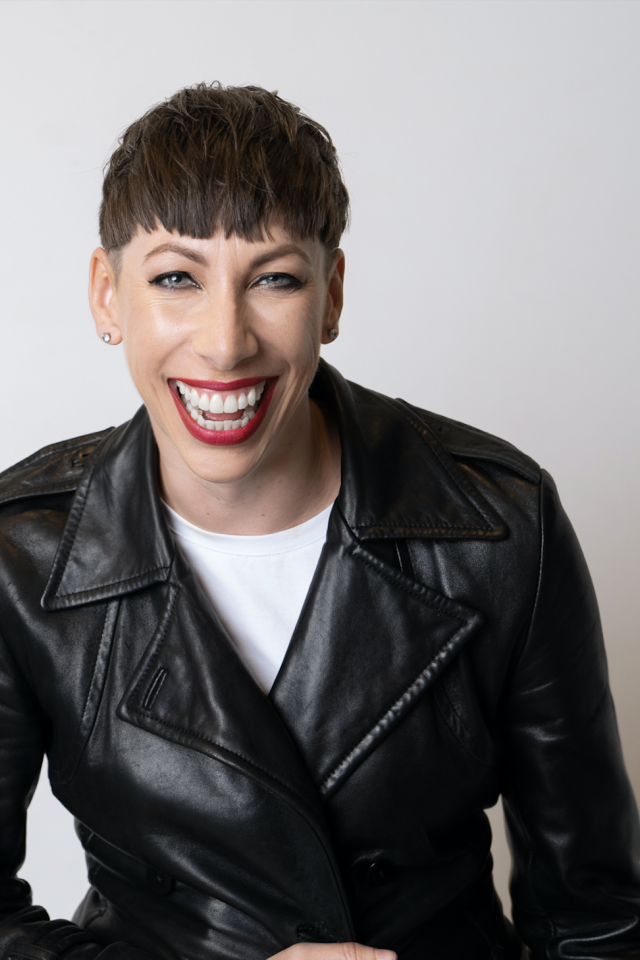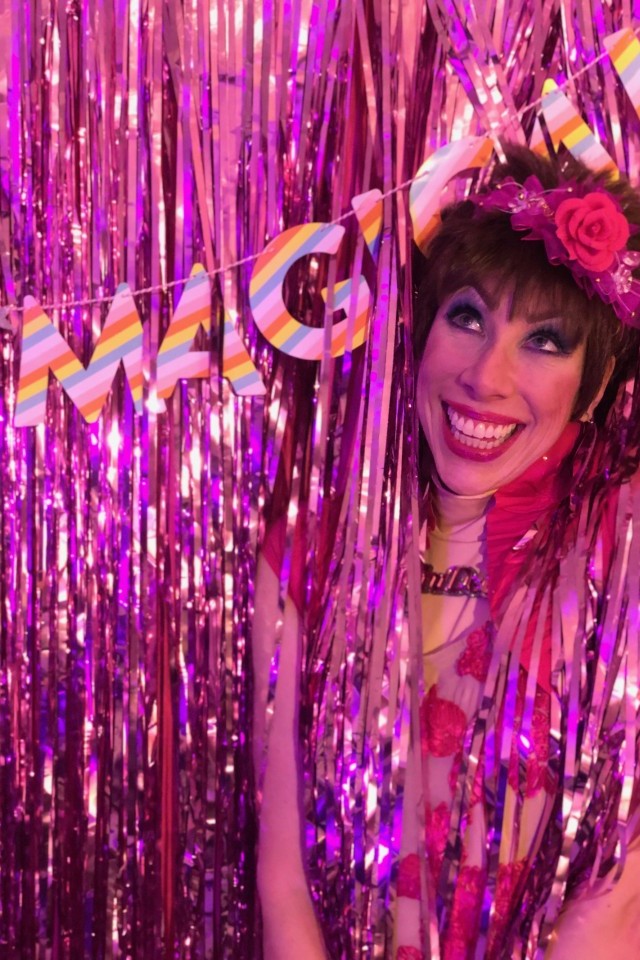 Deborah Lohse
Biography
Born and raised in California, Deborah Lohse is a comedian, dancer and choreographer living and working in New York City. Her work has been presented in theaters, public spaces and festivals including DANCE NOW Joe's Pub, American Dance Festival, Chicago Contemporary Circus Festival, United Solo Theater Festival, La Mama Moves, Winter Garden at Brookfield Place and The Stonewall Inn. She has received commissions from Women In Motion, Mantra Percussion, SUNY Purchase, DANCE NOW, and Island Moving Company as well as artist residencies from The Yard, Marble House Project, Djerassi Resident Artist Program, Acadia Summer Arts Program, and SILO.
As a performer, Lohse has worked with theater directors Michael Preston, Barbara Karger, and Anne Kauffman, visual artists Suzanne Bocanegra and Paulina Olowska, and choreographers Monica Bill Barnes, Cori Olinghouse, and Doug Elkins. She currently performs with Katy Pyle/Ballez, David Parker/The Bang Group, Ashley R.T. Yergens, and her collaborative dance comedy crew LMnO3 (Lohse, Marquis and Oakley) and as her alter ego indefatigable cabaret persona TruDee.  

Face to Face; Photo by Whitney Browne
Sparkle Horton Til; Photo by Yi-Chun Wu
Deborah Lohse. Headshot by Chia Messina
 
1
My earliest memory of dancing is _____________.
wearing matching striped leotards with my Cabbage Patch doll as we danced in a tiny Roseville Parks and Recreation multipurpose room. I was in love with my teacher Belinda's headbands and leg warmers, and I remember the overwhelming feeling of joy from getting to share that moment with my doll.
2
I knew I was a dance artist when _____________.
still waiting on this one. I will keep you posted.
3
An event that transformed my life was _____________.
4
One of the projects I've enjoyed most was _____________.
dancing in Doug Elkins' Fraulein Maria because I felt seen and valued in all of my dance mutt glory. I also met the people who would continue to shape my life today.
5
A truly good day in my books encompasses _____________.
a drag show, a burrito and margarita, laughing with Peebles and snuggling Sam and Courtney.
6
One thing I take for granted is _____________.
the energy of a room, be it a classroom of third graders, a dance floor of nightlife dreamers or the tiny slice of stage at Joe's Pub. I miss the electric connection to others so very much right now.
7
I am suspicious of _____________.
people who don't love snail mail.
8
Another job or industry where I might have excelled is _____________.
9
My favorite book or magazine is _____________.
Sunset Magazine. I have been in NYC for almost 18 years but will always be a California girl.
10
While social distancing, I've been binging on Netflix / Hulu / Amazon Prime / Youtube.
Honestly we can't catch up on a TV show to save our lives. We are almost caught up with Drag Race.
11
The first city or country I plan on visiting when traveling is permissible again is ___________.
12
I feel most comfortable wearing ___________ while WFH (working from home).
crop tops (who knew?)
---
Trudee, Deborah Lohse's alter ego and indefatigable cabaret persona, 
stepped in to answer the following questions. 
---
13
On stage, I am usually dolled up in ___________ .
something casual (-ly encrusted in gems and sequins with a fun floral print or specific shade of pink that brings out my cheeks, the ones on my face silly . . . dirty. Teehee.)
14
I am to Deborah as ___________ is to ___________.
15
A personal mission I am on entails ___________.
finding love in the world for others and myself and hopefully doing so with a few giggles.
16
My spirit animal is___________.
Yikes, isn't that question a bit appropriative? 
How about this one: My favorite saying is "Why not?" Deborah hates that one. HA. She is always talking about all these dance rules that I should be following to be taken seriously. Who has time for that silliness? I am having a great time and (honestly booking more gigs than her. Ha.)
17
My secret to looking fab is ___________.
perspective (physically and spiritually).
18
My go-to cocktail(s) is __________.
19
If I could spill the tea with any 3 personalities, dead or alive, they would be __________.
20
I am really looking forward to _____________.
very, very, very tightly squeezing every one of you again in 2021. I love you and miss you. #trudeelovesyou
Moving People: Celebrating People Who Power The Dance World!
Do you know of a MOVING PERSON  we should celebrate on The Dance Enthusiast?
Please take a look at our 10th and 11th Year — People Who Power The Dance World — The Dance Enthusiast A to Z 
Related Features
More from this Author