MOVING PEOPLE: Jacqulyn Buglisi on William Blake, Reimagining "Table of Silence Project 9/11" during COVID-19, and the Performance with the Martha Graham Dance Company She Would Relive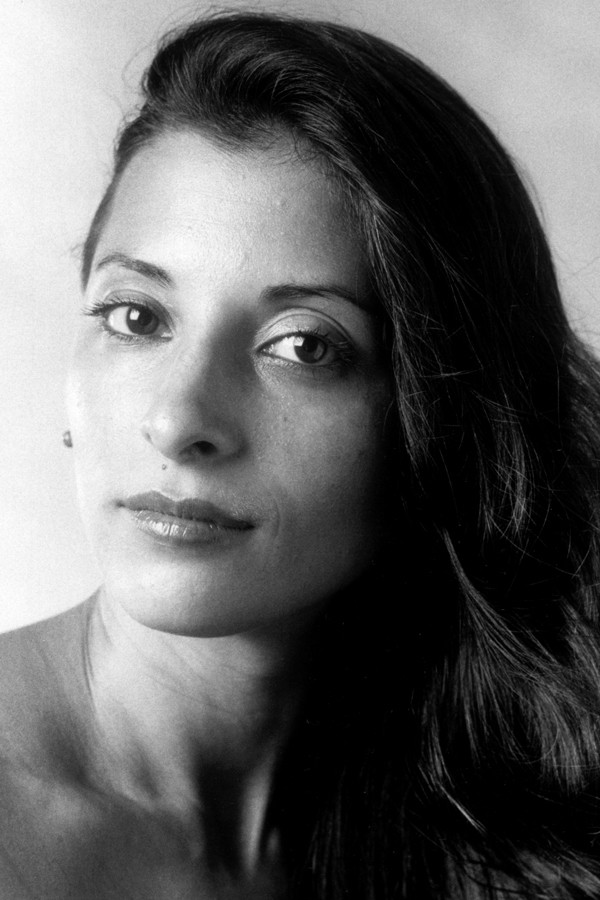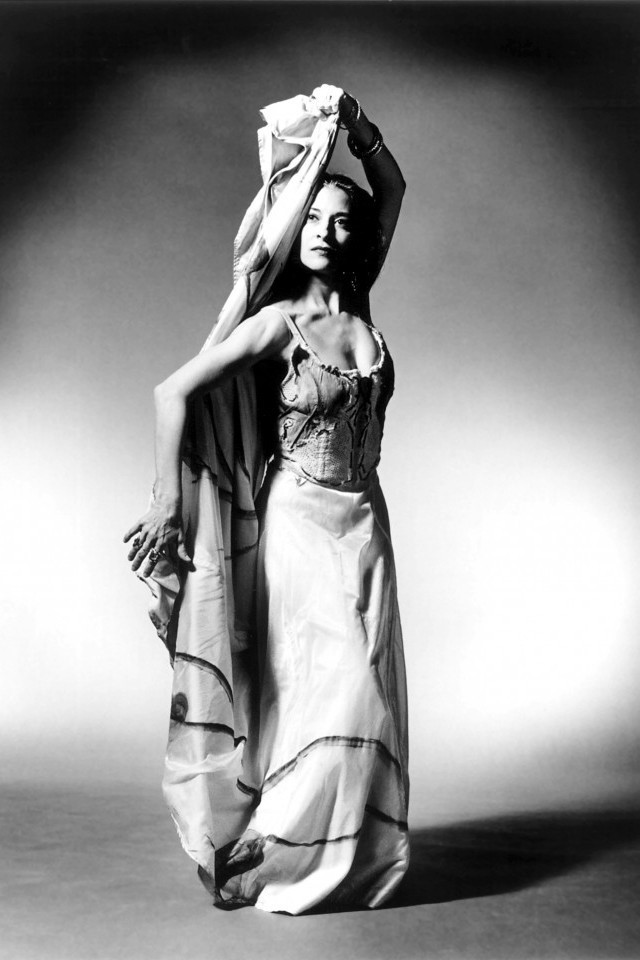 Jacqulyn Buglisi
Biography
JACQULYN BUGLISI (Co-Founder/Artistic Director, Buglisi Dance Theatre) In her four-decade career as a choreographer, artistic director, dancer, master teacher, and advocate, Buglisi has made an indelible impact on the field of dance. Using literature, poetry, and heroic archetypes, she crafts socially-relevant dances that reveal the visceral strengths, humor and exquisite vulnerabilities of the individual. She co-founded Buglisi Dance Theatre in 1993 following an illustrious career as a principal dancer with the Martha Graham Dance Company, performing the classic roles and those created for her by Miss Graham. She danced in honor of Miss Graham on the nationally televised Kennedy Center Honors and in the PBS film "An Evening of Dance and Conversation with Martha Graham." Her ballet Sospiri had its premiere on the 1989 MGDC New York City Center season. She is co-founder of Italy's first contemporary dance company and school, was a member Pearl Lang Dance Company, Joyce Trisler Danscompany, and, coached by Jane Sherman, performed Ruth St. Denis' solos internationally and on film in Trailblazers of American Modern Dance, and The Spirit of Denishawn.  Buglisi's repertoire of more than 100 ballets features such masterworks as Requiem, Frida, Threshold, and Sand, and is archived in the Jerome Robbins Dance Collection of the New York Public Library. Buglisi is commissioned worldwide including Suspended Women on the Alvin Ailey American Dance Theater; Ninfee for the Richmond Ballet; The Four Elements for the Flamenco Festival presented in Madrid, Sadler's Wells, London, Hong Kong, and NY City Center; Pollen in the Air, Jacob's Pillow Dance Festival; Bare to the Wall, Joyce Theater; among others. Buglisi has a long history of artistic collaborations including with composers Jeff Beal, Paola Prestini, Tan Dun, Glen Velez, Libby Larsen, Paula Jeanine Bennett; cellist, Maya Beiser; and Venezuela's leading environmental artist Jacopo Borges.  An alumna of the famed High School of the Performing Arts and master teacher of Graham technique for 45 years, Buglisi is Chair, Modern Department at The Ailey School/Fordham BFA program, served on the faculty of The Juilliard School, the Martha Graham School since 1976, and in dance conservatories and universities around the world. Among her honors are Dance/NYC's New Yorker for Dance, American Dance Guild Award, Italian International Lifetime Achievement Award, Kaatsbaan Playing Field Award, Altria Women Choreographer Initiative Award, Gertrude Shur Award for Dance, Fiorello LaGuardia Award for Excellence, and National Endowment for the Arts Choreographer Fellowships. She served as Chair, Artistic Director's Council, Dance/USA Board of Trustees; is on the Board of Advisors of Kaatsbaan International Dance Center, and received Proclamations from New York State Governor Andrew Cuomo and New York City Mayor Bill de Blasio for uniting the community through dance in the Table of Silence Project 9/11 at Lincoln Center.  Buglisi has been featured on the cover of Dance Teacher magazine, in articles for Dance Spirit, Dance Magazine, and as an Arts & Leisure feature in The New York Times.
Cover photo of Table of Silence Project 9/11: Darial Sneed
Left headshot: Bill Biggart
Right headshot: Jack Mitchell
1
My earliest memory of dancing is _____________.
when my Mom took me to dance class at the age of four, and the joy of all the classes, especially the acrobatics with my Russian teachers, the Swoboda sisters.
2
I knew I had to be a dancer when ___________.
my first Wigman technique teacher, Jan Veen, invited me to take class with our special guest from Germany, Mary Wigman. The class was like a performance, and I had the honor of presenting this great dancer our bouquet of flowers. Speaking with Ms. Wigman was unforgettable.
3
If I could relive one performance as a principal with the Martha Graham Dance Company, it would be ___________.
the lead Jocasta in Night Journey, not only because the Italian audience appreciated Martha's ballet, but because I was performing in the heart of romantic Florence, Italy, at the divine Pitti Palace, partnered by my (then) husband.
4
My greatest influences are ___________
my father, Martha Graham, Balanchine, Jiří Kylián, Arvo Pärt, Thich Nhat Hanh, Alvin Ailey, Rilke, Dante, Doré, Jacobo Borges, Rodin, Ai Wei Wei, Wangari Maathai . . .
5
An event that transformed my life is ___________.
the birth of my beautiful son
6
If I could choreograph a perfect day, it would include ___________.
returning from the Redwood Forest to continue rehearsing with my dancers and composer Alex Weiser at BAC to complete my unfinished ballet, The Invisible Embrace of Beauty.
7
My personal motto is ___________.
having courage to never, never give up!  
8
Another job I would have excelled at is ___________.
9
The most expressive part of the body is ___________.
10
If I could pick one person's brain, dead or alive, it would be ___________.
11
A personal challenge I face is ___________.
aging gracefully and being close to loved ones!
12
My favorite home-cooked meal is ___________.
mushrooms on a Beyond Burger, cauliflower mashed potatoes, & homemade ice cream!
13
My greatest achievements are ___________.
14
Reimagining the "Table of Silence Project" because of COVID-19 ___________.
was profoundly needed at this vulnerable time to awaken our shared humanity. I was deeply moved by my dancers' passionate belief and dedication to overcoming all the obstacles in sending our message for compassion, unity, and peace from the cultural capital of America to the world.
15
I question ___________.
the flourishing of all life on our planet!!! 
16
My signature item of clothing is ___________.
17
As a seasoned educator, I would give young dancers this piece of advice: ___________.
everything is possible!! Learn to love the struggle and never, never give up your dream!!!
18
A piece of music I've always wanted to choreograph to ___________.
19
When travel restrictions loosen, I'm booking a ticket to ___________.
20
In 2021, I'm really looking forward to ___________.
science finding a COVID vaccine for global healing and seeing our world awaken to a sustainable future with resilience and hope.
Moving People: Celebrating People Who Power The Dance World!
Do you know of a MOVING PERSON  we should celebrate on The Dance Enthusiast?
Please take a look at our 10th and 11th Year — People Who Power The Dance World — The Dance Enthusiast A to Z 
Related Features
More from this Author