MOVING PEOPLE: PeiJu Chien-Pott and Ying Shi of Nai-Ni Chen Dance Company on Honoring Nai-Ni Chen's Legacy, #STOPASIANHATE, and More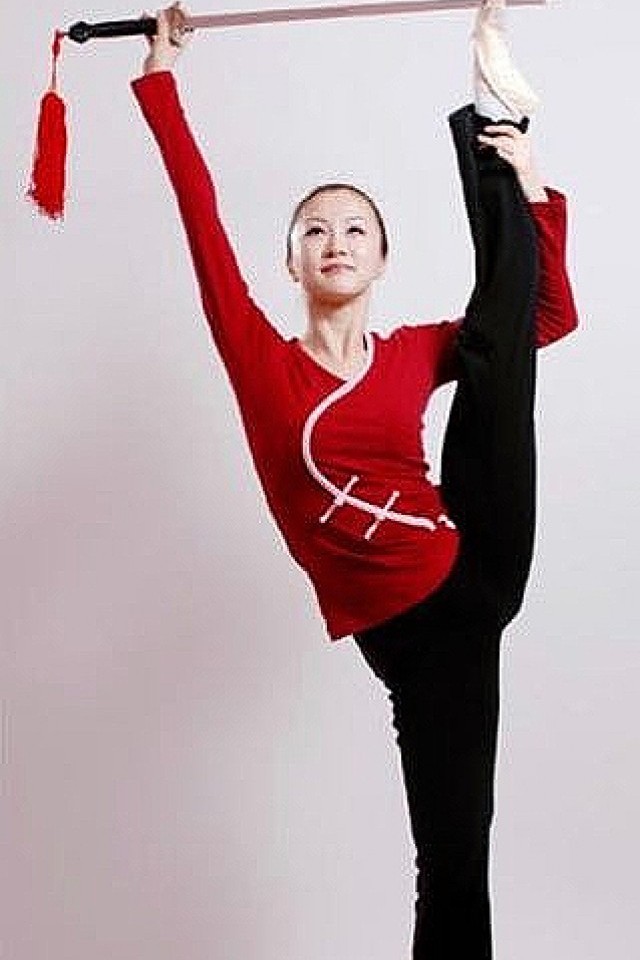 PeiJu Chien-Pott
Biography
Biography
The Choreographer and Director of Contemporary/Creative Dance for Nai-Ni Chen Dance Company needs no introduction in the dance world. Hailing from Taiwan, she described as "one of the greatest living modern dancers," particularly for her work as Principal Dancer with the Martha Graham Dance Company and her performances in the iconic roles of the Graham repertory. On the theater stage, PeiJu was a Principal Actress in the latest Kung Fu musical "Dragon Spring Phoenix Rise" commissioned by The Shed and choreographed by Akram Khan. She holds a BFA in Dance from the prestigious university, Taipei National University of the Arts where she was honored with an "Outstanding Alumni Award". Her many awards include a Bessie for "Outstanding Performance", Positano Premia La Danza Leonide Massine for "Best Female Contemporary Dancer", Capri International Dance Awards, included "Best Performers" in the 2014 and 2017 Dance Magazines, and numerous awards in her native Taiwan. PeiJu currently serves as a faculty member at The Ailey School and her commercial work is represented by MMG New York.
Ying Shi
Biography
Biography
Nai-Ni Chen Dance Company is fortunate to have Ying Shi help steer the company's traditional choreography. Born in Beijing, China, the Choreographer/Director of Traditional Dance and Preservation not only received her Bachelor's Degree in Chinese Dance from the Beijing Dance Academy, but also her Master's Degree from the School of Arts at Peking University. Her extensive experience teaching Chinese Classical Dance includes the Ailian Chan Dance School (Beijing), the Beijing Dance Academy and the Tsinghua University Dance Troupe. As a young dancer, she was a member of the Nanchang Song & Dance Troupe in the Jiangxi Province. She joined the Nai-Ni Chen Dance Company in 2013 and established her own school in 2019. She is the gold medal award winner of the Overseas TaoLi Cup Professional division in 2019. 
1
My earliest memory of dancing is ___________.
Chien-Pott:
when I was 4 or 5 years old. I remember always feeling so happy while listening to my grandfather singing, which prompted me to start dancing or to simply swing my body and jump up and down during tea time with my grandparents. Tea time was an important part of my family's daily rituals during my childhood in Taiwan. 
Shi:
learning a solo when I was 4 years old.
2
I knew my life would revolve around movement when ___________.
Chien-Pott:
I became one of the members of the dance competition team at the elementary school I attended.
Shi:
I began to study at a professional dance school.
3
An event that transformed my life, dance-related or not, was ___________.
Chien-Pott:
breaking up with my first boyfriend and moving to the States.
Shi:
leaving my hometown in Jiangxi to study at the Beijing Dance Academy.
4
The most expressive part of my body is/are ___________.
Shi:
my fingers and neck.
5
My favorite apparel to move in is ___________.
Chien-Pott:
a fitted top paired with a flowy skirt.
Shi:
a leotard and tights.
6
The most important skills I've learned as a dancer that I apply to life at large are ___________.
Chien-Pott:
regulating my emotions and developing self-care system.
Shi:
to keep dancing. Never give up!
7
The closest thing to a disaster I've experienced on- or off-stage was ___________.
Chien-Pott:
(off-stage) was witnessing my daughter almost falling off a cliff during a hiking trip.
(On-stage) One time, I was performing at an amphitheater in Veil, Colorado, and I was almost out of breath due to the high altitude. The stage crew had to put oxygen mask on me in the side wings. I thought I was going to die!
Shi:
breaking my backbone and not being able to dance for six whole months.
8
A truly good day in my books involves ___________.
Chien-Pott:
being productive and having a good dinner with loved ones.
Shi:
my 7-year-old daughter and my husband Lawrence.
9
My favorite Chinese or Taiwanese food is ___________.
10
___________ is overrated.
Chien-Pott:
Comparing yourself with others
11
___________ is underrated.
Chien-Pott:
Having a five seconds hug
12
My fondest memory of Nai-Ni Chen is ___________.
Chien-Pott:
while teaching on her virtual dance platform during the first year of the pandemic. She was taking my class and it was just lovely to see her moving on the other side of the screen.
Shi:
not only teaching me to be a good dancer, but also showing me how to be a good teacher in New York.
13
My journey with the Company started when ___________.
Chien-Pott:
I was invited to perform a solo for the dance festival the company organized a few years ago.
Shi:
I moved to New York in 2013.
14
My favorite work(s) with the company is/are ___________.
Chien-Pott:
Unity, which is Nai-Ni Chen's last choreographed work as well as the first dance piece I have worked on as a choreographer. The company and I completed the dance work in light of Nai-Ni's sudden death.
Shi:
performing my solo Song of the Waterlily, learning the Lion Dance at Chinese New Year, dancing in Nai-Ni Chen's The Art of Chinese Dance, and whatever I teach my fellow dancers and students.
15
What most people don't realize about Nai-Ni Chen Dance Company is ___________.
Chien-Pott:
it is more than a Chinese dance company.
Shi:
the company is multiracial.
16
In my new role at the company, my goal is to ___________.
Chien-Pott:
to keep Nai-Ni Chen's spirit alive while adding a blend of my flavor and accent.
Shi:
preserve and expand the company's traditional dance repertory, deepen our connection with the community, and introduce the beauty of Nai-Ni's cross-cultural vision to everyone.
17
The #StopAsianHate movement is ___________.
Shi:
something that Nai-Ni Chen Dance Company addresses effectively.
18
Attitudes towards dance and the performing arts in Asia differ from those in New York in that ___________.
Chien-Pott:
many in Asia assume that dance and the performing arts are too abstract to understand. This mindset blocks potential dance enthusiasts from making contact and developing an interest.
Shi:
dance is more pervasive in the former. It is part of many people's daily routine in the morning and practiced across generations.
19
If the concept of reincarnation was real, I would choose to be ___________.
Chien-Pott:
a red-tailed hawk in my next life.
20
I am really looking forward to ___________ in 2022.
Chien-Pott:
becoming a better person, mom and partner
Shi:
celebrating the Year of the Rabbit (in 2023 though).
Nai-Ni Chen Dance Company presents Awakening at New York Live Arts on March 24-26, 2022 at 7:30pm and March 27, 2022 at 3pm. Tickets are priced at $20 for general admission, $15 tickets for students and seniors, and $50 for VIP passes. Purchase yours here.
Related Features
More from this Author