MOVING PEOPLE: Milteri Tucker Concepción on Bomba, Her Puerto Rican Heritage, and Lin-Manuel Miranda's "In the Heights" Movie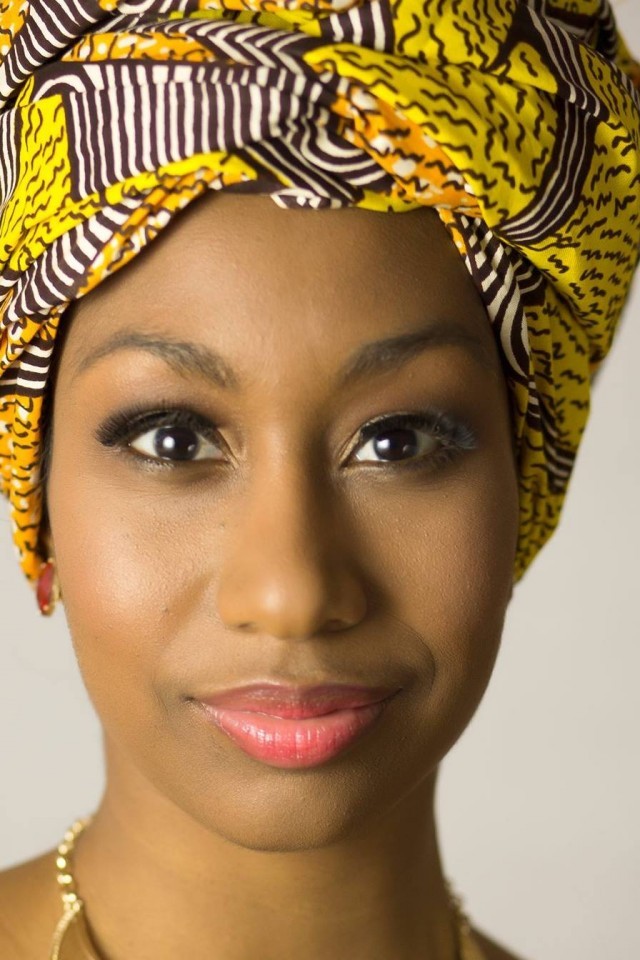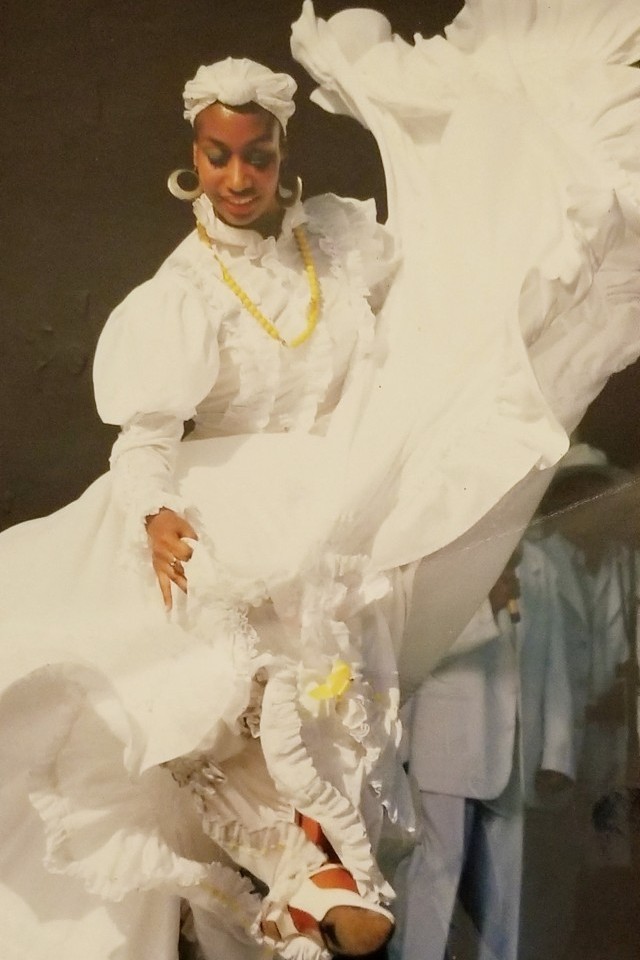 Milteri Tucker Concepción
Biography
Bombazo Dance Co is New York's leading Bomba dance company. A 501(c)- 3 non-profit drum and dance organization, whose mission is to preserve, educate and showcase traditional Bomba and Afro Caribbean and traditional folkloric elements. We further combine those main ingredients and fusing them with classical, contemporary  and social styles of dance. Thus, creating a new movement vocabulary while still preserving the authenticity of our culture.
Bombazo has had the distinction to perform at Lincoln Center, Summer Stage, City Center, BAAD, Hostos Performing Arts Center, Pregones Theater, among many other venues. Internationally in Santiago De Cuba, and Mexico. Bombazo has been featured in spanish network Univison comercial: "Herencia Puertorriquena" and in Lin Manuel Miranda's "In The Heights" the movie, releasing Summer 2020.
Born and raised in Puerto Rico, Ms. Milteri Tucker Concepción holds degrees in Dance, Biology, and Chemistry, a master in Dance Education from New York University-NYU. She is the founder and artistic director of BOMBAZO Dance Co. Ms Tucker has apprenticed and performed with Bomba elders and distinguished Bomba families in Puerto Rico from San Juan, Santurce, Loiza, Catano, Ponce, Mayaguez, Arroyo. As an educator and Master Bomba dancer, she lectures in dance departments on Bomba dance technique, figure and timing across the United States and internationally. Milteri has worked for distinguished dance companies and choreographers from Puerto Rico, the Caribbean and United States. She has performed and showcased her work at City Center, Alvin Ailey, Hostos Main Stage, BAAD, Pregones Theater, Thalia Spanish Theater, Castillo Theater, El Museo del Barrio, Julia de Burgos Cultural Center, Lehman Center for the Performing Arts, PRTT and STEPS. Theater Credits include: "The Perils Of Chencha" written and directed by Anita Velez Mitchell, "YES I YES," written by Acclaimed Spanish writer Yolanda García Serrano directed by Noelle Mauri, "Amor Latino" written and directed by Angel Gil Orrios, "La Negra Mas Bella" and"Llamada/ Rally Cry," both written and directed by Nancy Nevarez, "Lulu en la Habana" written by Ntozake Shange and directed by Carla Pinza. She portrayed Josephine Baker for Macy's Herald Squares tribute to the "First Diva: Josephine Baker" in 2007, performed for Broadway's Easter Bonnet at the Minskoff Theater in 2011 and was a highlighted dancer at the Latin Billboards for Puerto Rican urban artist, Don Omar. Recently Ms. Tucker is seen in Lin Manuel Miranda's "In The Heights," The Movie.
Recognition: Proclamation given by the Bronx Borough President: Honorable: Ruben Diaz Jr. at the Bronx Supreme court,for her contribution to the arts and keeping Puerto Rican Heritage alive thru dance: BOMBAZO Dance Co and community outreach programs.
Choreography Awards: 2012 TAINO AWARDS for Outstanding Choreography, 2012 HOLA AWARD for Best Technical Production for Choreography in the new Musical: "Temple of the Souls," and 2012 Comite Noviembre "Lo mejor de nuestra cultura" Award in dance and community outreach programs.
1
Dance, Biology, Chemistry — you studied all of these subjects, so how did dance win out?
I love the sciences! For me dance is science! There's math, physics, chemistry and of course biology, and movement — the basis of life and combines all three. At Hunter College, studying all these was a no brainer for me!
I remember juggling a heavy schedule from ballet in the early morning, to biology lectures in the afternoon, then running to rehearsals with the Hunter College Dance Program! In my first student choreographic project, my fellow dance students would see me walk in with big biology books. I was naming sections and describing movement based on what I learned in biology, physics and chemistry.
But when it finally came for me to decide between either medical school or dance, I remembered that I moved to New York, to dance professionally. It was then or never, so I leaped. It's been dance ever since!
2
When did it become clear that Bomba and teaching Bomba was going to be your life's work?
I've studied Ballet, Jazz, Hip Hop, Spanish Dance, Musical Theater, the Latin dances, Afro Caribbean dance (Puerto Rican Folklore,  Bomba, Afro-Cuban, Afro-Haitian, Afro-Brazilian, Afro-Colombian).
Dance is my passion. Bomba was and has been always a part of me. My grandmother shared with me how my grandfather used to play Bomba in Santurce. It seemed natural, movement flowed as the rhythms played. I also felt more connected to Bomba, to its history, and the survival of all these generations. Bomba highlights the African roots of the Puerto Rican culture. As an Afro-Boricua, Afro-Latina, it represents me. 
3
Is Bomba more a musical style or dance style? Can you briefly explain its origins for neophytes? Bomba for Dummies?
Bomba dates back to the 17th century. It is song, drum, and dance, originated and maintained by the enslaved and free people-of-color around the coastal plantations in Puerto Rico. At  one point, it was in danger of forever being forgotten, as the high elite society of the Island instilled laws prohibiting drumming, but Bomba families from the West, South, East, and North conserved these traditions and  passed them down orally from generation to generation.
During colonial times, Bomba was seen predominantly on Sundays, when and where the enslaved people where permitted to gather to drum, sing, and dance (though heavily watched by their overseers). The instrumentation consists of drums made out of barrels with stretched goat skin, called "barriles," two sticks called "Cua," and one "maraca" (a shaker made of gourd).
The songs were and are about events happening in the community, and the movements where influenced by the rhythms and amalgamation of different dance styles predominantly from the US Virgin Islands and the French Caribbean. Throughout the years, each dancer family has developed and passed down their own style.
Bomba is not a religion; it's a secular cultural practice maintained by descendants of the enslaved, along with drum and dance enthusiasts. Today there are countless Bomba music ensembles and dance collectives both in Puerto Rico and in the mainland United States from Puerto Ricans who have migrated here. Families who have had the opportunity to record their songs are credited with the longevity of the genre. They are Doña Isabel Albizu from Ponce, the Ayalas from Loiza, the Cepeda's from Santurce.
4
Can you tell us about your teachers and what they mean to you?
My practice has been learning from the various Bomba families and instructors such as Cepedas, Ayalas, Alers, Emuanuelli brothers, and Angel Reyes. 
Mr. Reyes taught me how to listen and feel what the rhythm was saying, and how to phrase my movement. I understand that in that moment, I (the dancer) become the drummer.
Bomba is not competition; it's a conversation.
Bomba respects the elders and those in the community who maintain this wonderful cultural tradition. Their  collective impact on me is what I now teach: figure, timing, rhythms, and understanding the songs.
5
Where does the name "Bombazo" come from, and what is your mission?
The term "Bombazo" means a jam, a unity of the Bomba drummers, dancers, and singers. While describing my work and the genre, my mentor, famed Latin choreographer Maria Torres, named my company. She saw the passion and the unity that my work brings, creating and gathering the community.
The dancing as I describe it is made up of sharp percussive movements and figures created by the dancer in his/her conversation with the lead drummer, who marks the dancer's accents. When you are new to Bomba, it is taught as movement drills, until you become confident and comfortable in controlling the drummer's hands, and to expressing yourself.
My company is a dance company. I bring Bomba dance to the forefront (along with the elements of drumming and song). Our work is made up of both Bomba codified movements that are choreographed, and the dancer's own interpretations, which are "improvised" on the spot. In the early 2000s, I further added to the evolution of Bomba, as I started fusing Bomba body movements with contemporary and African dance styles.
In order to fuse, I mastered the Bomba vocabulary to create new content reflecting today's views. Making That Drum Talk!® is my trademarked saying because that is exactly what we do!
I want the world to know about my African roots through dance! Puerto Rico has African roots! And to show how it's maintained, passed on, and performed.
6
What is your favorite Bomba song?
It's hard to say! They are all great songs from the community. But I have to say the song titled: "Yo Soy Del Sur" (I am from the South) written by Julie Laporte from her musical group Colectivo Umoja is one I love. The song is about the pride we have for the South of Puerto Rico. It resonates with me now more than ever.
When thinking about visiting PR, towns that are heavily promoted for tourism are those from the North. The South has such a rich cultural history and legacy that at one point in time it was considered the capital and the main port for goods.
7
Your company recently performed with a Klezmer band from the Balkans, how did that collaboration come about? Are there commonalities between the music and dancing of the Balkans and Puerto Rico? And is Balka-Rican dancing and music something we can look
The Balkan Bomba Project is a collaborative music and dance production between The Bronx Arts Ensemble (BAE) and Bombazo Dance Co. Bomba has been fused with many other Latin Caribbean rhythms as well as with Jazz, Hip Hop, and urban rhythms such as Reggaeton/Trap. BAE approached me to see what new fusion can happen. They suggested Balkan.
It was a matter of finding what made sense metrically and musically to fuse these genres that are polar opposites. Our lead drummer, Oreste Abrantes, worked with BAE musicians. My choreographic approach was through contemporary dance adding Balkan movement and traditional Bomba movements.
It's a beautiful project with an encore performance on March 6th in the Bronx.
8
Do you feel it is valuable to learn the dances and origins of dances of different countries? Why?
Yes! Absolutely! In order to know where we are going, we need to know where we came from. In addition, we learn to appreciate other people and their culture, to understand them and to respect those carrying on these dance forms.
9
Other than Bomba, what speaks to your soul?
Visual art, music — all genres! Lately, design. I founded the first skirt line and Caribbean dance wear called: Bombazo Wear Bomba Caribbean Skirts®.
10
You were in Puerto Rico for the recent earthquakes, and were you there for Hurricane Irma in 2017 as well? How are you and your friends and family after these trials?
I was there for the recent major earth quakes in my home town of Ponce. I've never experienced an earthquake of 5.8, 6.6, and 6.0 magnitudes. I was terrified, nervous, and tense. Unlike a hurricane which can be predicted ahead of time to at least prepare as best one can, there is no such thing with earthquakes.
Recently, the magnitudes and frequency have lessened, but the earth is moving in the South. In terms of hurricanes I've been through Hurricane Hugo, Hurricane George in Puerto Rico. Irma and Maria I was here in New York. My family and close friends are ok. This experience has definitely changed my outlook in life and has, in a positive way, influenced my work.
11
What is the best way we could offer help to people impacted by the disasters in Puerto Rico?
Connect with grassroots organizations directly who are doing the work, who are checking the families and helping them out with basic necessities. One of my favorites is Comite Pro Nuestra Cultura from Ponce, Puerto Rico.
(Note from the editor) — check out this website for grassroots organizations in Puerto Rico http://www.togetherpuertorico.com/donate-now/#grassroots
12
What are important aspects of your Puerto Rican life that you always carry with you?
Family cultural traditions — such as how we always get together to assemble and prepare pasteles; or gather to sing and dance aguilnaldos, prepare cajita de Reyes Magos for my nieces and nephews, and just family gatherings on the weekends, the food, music . . . 
13
What do you miss when you are away from the island?
"El calor de mi gente." The warmth of my people,  and my home, especially picking a mango from my mango tree to eat!
14
What are important aspects of your New York life that you always carry with you?
Toughness, "fall, get up, do it again," never give up, and create your own opportunities.
15
What do you miss most when you are away from NYC?
NYC is the world concentrated in five boroughs! When away from NYC, what I miss is the easiness with which I can find and appreciate world cultures through food, music and the arts. AND I miss different modes of transportation; I do like riding the MTA.
16
What makes a perfect day for Milteri Tucker Concepción?
Relaxing by the beach with family and drinking coconut water, directly from the tree. Caribena.
17
I have always wanted to learn to _____________.
18
One of the projects I most enjoyed was _____________ because_____________.
This summer I had the opportunity to be cast as a dancer in "In the Heights" the movie by Lin Manuel Miranda. Because I'm in my element, Bomba.
19
If I could curate my dream performance it would include _____________.
All the dancers and musicians I admire!
20
I am grateful for __________, and I am looking forward to __________.
life, family, and blessings.
a great year of being art and creating art!
---
Moving People:  Celebrating People Who Power The Dance World!
Do you know of a MOVING PERSON  we should celebrate on The Dance Enthusiast?
Contact us at info@dance-enthusiast.com
Please take a look at our 10th and 11th Year - People Who Power The Dance World — The Dance Enthusiast A to Z 
Related Features
More from this Author