MOVING PEOPLE: Nicky Paraiso on Curating the La MaMa Moves! Festival, His Mentor Jeff Weiss, and The Best Way to Spend A Day in New York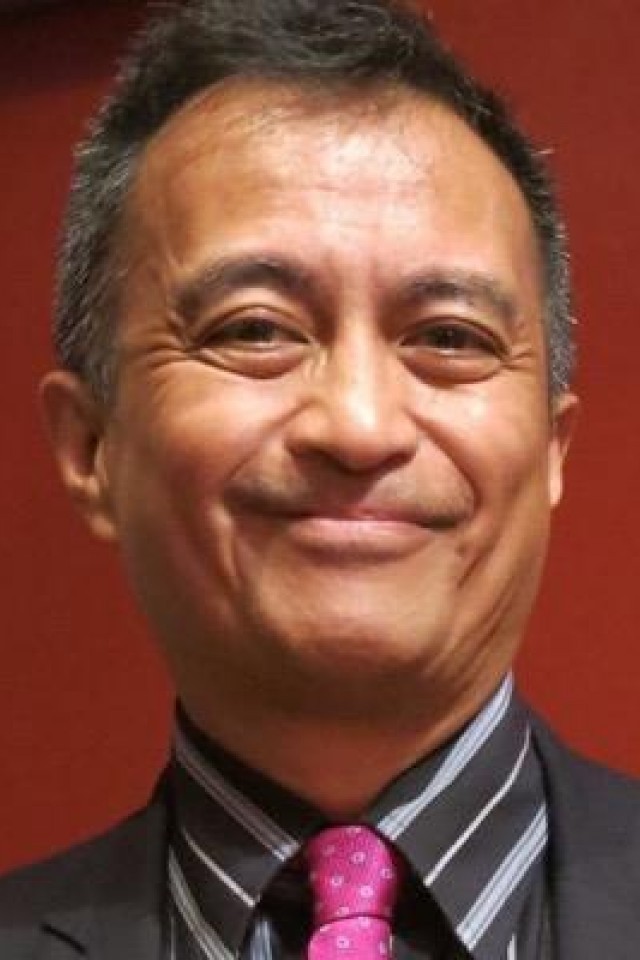 Nicky Paraiso
Biography
Nicky Paraiso is an actor, curator, singer, musician, writer, solo performance artist.  He has been a fixture of the NY downtown performance scene for the last four decades. He is Director of Programming for The Club at La MaMa, and Curator for the annual La MaMa Moves! Dance Festival, celebrating its 16th season from May 12-23, 2021. He has worked as a performer with vanguard artists Jeff Weiss & Richard C. Martinez, Meredith Monk & Vocal Ensemble, Yoshiko Chuma & The School of Hard Knocks, Anne Bogart, Laurie Carlos, Jessica Hagedorn, Robbie McCauley, among many others. Nicky is the recipient of a 1987 Bessie Award for Performance, a 2012 BAX (Brooklyn Arts Exchange) Arts & Artists in Progress Arts Management Award, a 2018-2019 TCG (Theatre Communications Group) Fox Fellowship for Resident Actors/Round 12, and the 2019 (NY Innovative Theatre) Ellen Stewart Award for Stewardship. Nicky's most recent full-length performance, now my hand is ready for my heart: intimate histories, directed/designed by John Jesurun, was presented at La MaMa's Ellen Stewart Theatre in March-April 2019.
Left headshot photo by Jackie Rudin
Right headshot photo courtesy of Movement Research
1
My earliest memory of performing is ___________.
my mother making me play the latest classical piano piece I just learned for relatives visiting our house in Flushing. Or maybe it was trying to sing and dance all the roles and characters to the West Side Story "Quintet" in our living room (when no one was watching!).
2
I knew the theater would be my life when ___________.
I was a freshman at Stuyvesant High watching the Royal Shakespeare Company perform Peter Brook's ground-breaking production of Marat/Sade at the Martin Beck Theatre on Broadway and then later Brook's celebrated version of A Midsummer Night's Dream at BAM (at 10 in the morning for school audiences) on spring break from Oberlin College in March 1971. I saw Midsummer one more time with fellow Oberlin students on a theater trip to London in January 1972 and clearly remember that when it was over and we walked out from the theater into the street, it started to snow.  
3
As an actor, one piece of advice I'd like to give to dancers is ___________.
to move with intention, no matter how abstract the movement is
4
My favorite way to spend a day in New York is to ___________.
go to a museum in the morning and then go see a matinee of an Off-Broadway play and then enjoy a Downtown dance performance in the evening
5
If I could go back in time and relive any performance I've been in, it would be ___________ because ___________.
6
To curate the festival of my dreams, I would include these three artists (dead or alive) ___________, ___________, and ___________.
7
My greatest mentor is ___________ because ___________.
the playwright & consummate actor/performer Jeff Weiss because Jeff is the embodiment of all he is as a performing artist: a writer, teacher, influence, and legendary practitioner of the act of acting
8
Audiences can tune into the 2021 La MaMa Moves! Dance Festival, beginning on May 12, by ___________.
accessing the La MaMa website to order tickets and make reservations for live-streamed performances, LiveTalks, La MaMa Kids, and outdoor performances as well (on the second/final weekend of the Festival). All events and performances will be archived and accessible for viewing via Patreon through the end of the season on June 30.
9
I begin my curatorial process by ___________.
viewing an artist's work (ideally live and in-person) and falling in love with all the artists involved
10
I selected these artists — Hadar Ahuvia and Tatyana Tenenbaum, J. Bouey, Jasmine Hearn, Tiffany Mills, Ricarrdo Valentine, and Sugar Vendil — for the 2021 La MaMa Moves! Dance Festival because ___________.
these particular artists have all been working during the past pandemic year in both isolation and reflection: they have each been literally alone and reflecting upon their own individual existences and deciding that by taking action (performatively, psychically, politically), they each might (hopefully) make an impact on their community/communities as well
11
A tasty meal folks can grab before or after a show at La MaMa is ___________.
12
The most expressive parts of the body are ___________.
the eyes and the arms and hands and fingers
13
The one piece of music that always makes me want to move is ___________.
14
Something that's changed about trying to make it as an artist in New York is ___________.
that the bare-bottom economics of living day-to-day gets more and more difficult. Maybe that never changes.
15
Acting is to dance like ___________ is to ___________.
16
My favorite time of day is ___________ because ___________.
twilight or dusk
there are so many expectations and hidden desires waiting possibly to happen as daylight fades and transforms into night
17
My motto is ___________.
18
I would like to learn to ___________.
write every day and to speak another language (besides English) well
19
A practice that has helped me maintain a positive attitude during the pandemic has been ___________.
taking daily walks around downtown New York
20
I'm booking a ticket to ___________ as soon as travel restrictions are lifted.
MOVING PEOPLE: Celebrating People Who Power The Dance World!
Do you know of a MOVING PERSON  we should celebrate on The Dance Enthusiast?
Please take a look at our 10th and 11th Year — People Who Power The Dance World — The Dance Enthusiast A to Z 
Related Features
More from this Author