MOVING PEOPLE: Tony Waag on Misconceptions About Tap Dance, Underrated and Overrated Instruments, and TAP IT OUT 2021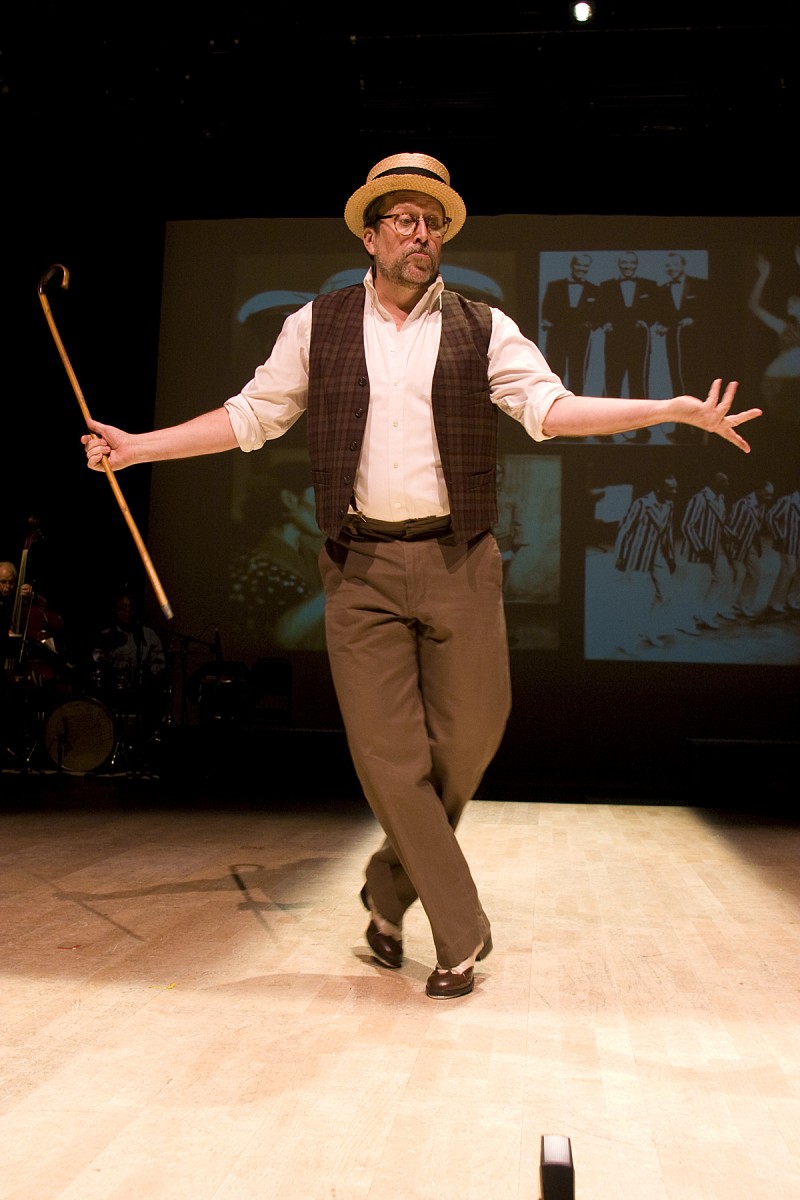 Tony Waag
Biography
Tony Waag founded the American Tap Dance Foundation a non-profit New York City-based tap dance organization in 2001 with a mission of establishing and legitimizing Tap Dance as a vital component of American Dance through creation, presentation, education, and preservation. He also created Tap City, the annual New York City Tap Festival with premiere performances of all styles of tap by artists from around the world, as well as an extensive training program for adults, teens and children, city wide events, tap jams, student showcases, panel discussions, lectures and film screenings. Mr. Waag has received numerous grants towards the presentation and preservation of tap dance as a unique American art form.
Left portrait: Debi Field
Right portrait: courtesy the artist
1
My earliest memory of dancing is ___________.
when I was 4 years old. I danced on the back of our sofa under a big picture window that looked out onto the street in front of our house all the time
2
I decided tap dance was my calling when ___________.
3
An event, dance-related or not, that transformed my life was ___________.
4
A blissful day in my books constitutes ___________.
5
___________ is overrated.
6
___________ is underrated.
7
My favorite garb to move in is ___________.
baggy or loose shirt and pants
8
I will never tire of eating/drinking ___________.
9
A personal challenge I face is ___________.
stretching my body and taking care of it
10
One of my favorite quotes goes as such:
It's never too late to learn something new!
11
I have probably owned this number of tap shoes in my life:
I have no idea. Probably 50-ish. I have around 20 pairs right now!
12
Prior to founding the American Tap Dance Foundation, ___________.
13
The biggest misconception about tap dance or tap dancers is ___________.
that it's easy and that it's only for fun
14
A young dancer whom I think holds great promise for the future of tap is ___________.
15
TAP IT OUT 2021 will be particularly special as it is ___________.
16
The best feedback I have received about TAP IT OUT is ___________.
that it's a great community event, that it's "musical," and that it's well organized
17
One silver lining of the Covid-19 pandemic is ___________.
gaining numerous opportunities to connect with people from all over the world in a deeper way and sharing footage that I've collected over the years
18
Outside of dance, my three great pleasures are ___________.
baking pies, dining with friends, and gardening
19
Another job or industry where I might have excelled is ___________.
sculpture, photography, and/or filmmaking
20
The first city/country/continent I want to visit when traveling is permissible again is ___________.
Egypt, Israel, or Hawaii! Or Africa, or India … I'd love to go back to Greece or Turkey. I would also like to visit my family in Colorado
MOVING PEOPLE: Celebrating People Who Power The Dance World!
Do you know of a MOVING PERSON  we should celebrate on The Dance Enthusiast?
Please take a look at our 10th and 11th Year — People Who Power The Dance World — The Dance Enthusiast A to Z 
Related Features
More from this Author