Related Features
Contribute
Your support helps us cover dance in New York City and beyond! Donate now.
A Mother's Day Postcard from Dancing Mom, Miriam Barbosa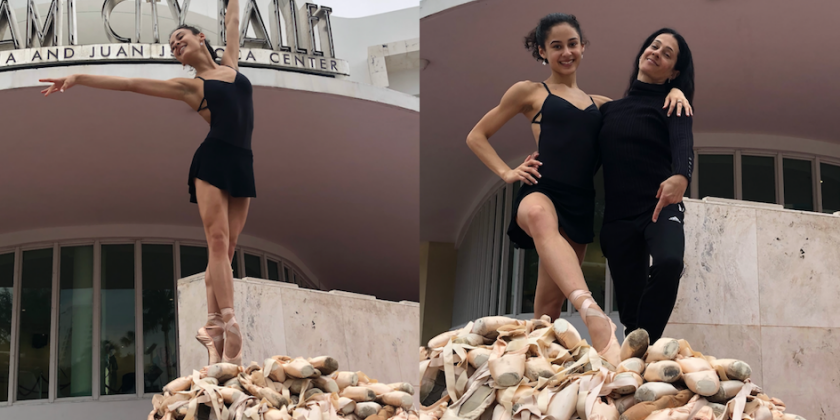 Itzkan Barbosa and her 200 Pairs of Pointe Shoes
From Miriam Barbosa, former Martha Graham Dance Company dancer, USC Dance Professor and mother of dancer, Itzkan Barbosa 
Here is, in part, the story behind this picture, which many mothers and daughters might relate to. 
When Itzkan was 8 years old and got her first pair of pointe shoes, I was extremely happy for her and asked her, "Dear . . . why do you dance?" And she took a few seconds of silence before she replied, "Mom . . .  why do you breathe?"
Miriam Barbosa and Itzkan Barbosa; Photo courtesy of Miriam Barbosa
That day, I realized that if she and I were very similar (by the way we are one day apart on our birthdays — coincidence or not, it makes us mirrors of each other). She had already seriously considered her life journey, and I would do anything that it took to support her artistic growth. But in those days, I was the head of the household, working more than double hours, teaching, choreographing, and performing. I took faraway teaching and performing jobs to pay the bills and put food on the table for everyone. The idea of $100 per pair of pointe shoes was a huge addition to my monthly bills considering that sometimes a pair would only last a week or even one full day of rehearsals and performances. So I told her that, unlike other families who had lots of support and high-paying jobs, her father and I are artists struggling to survive. She would have to take responsibility by fully committing herself for the amount of money and work I was dedicating to her pointe shoes.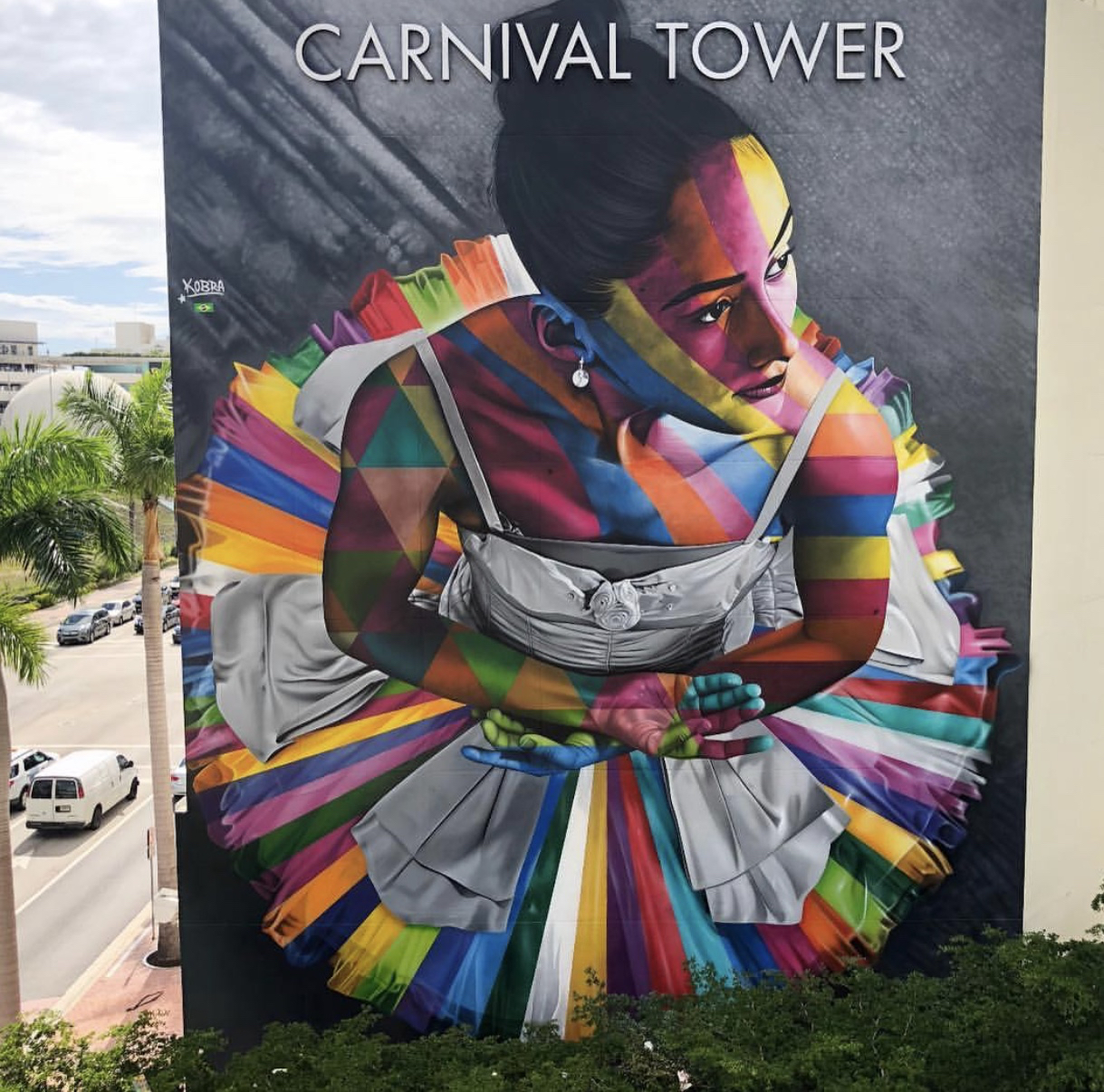 Mural of Itzkan Barbosa by Eduardo Kobra for the Adrienne Arsht Center's Carnival Tower wall; Photo courtesy of Miriam Barbosa
I would keep every single pair from the very first one until she got her first professional contract. And when that happened, I would make a mountain with them and would photograph her on top, so the world could see what it takes to build a professional dancer. Needless to say, you are looking at more than 200 pairs worth more than $20,000. At the end of the month, sometimes we had to eat Ramen Noodles to keep up with expenses. Yep, that is the truth that nobody would ever even realize when they see those beautiful young dancers performing amazing work wholeheartedly with their bodies and souls. The insane hours of rehearsals on top of school work, and she managed to have a Sunday job to help out with her own expenditures when she was training intensively in NYC for the last four years before she achieved her dreams in Miami.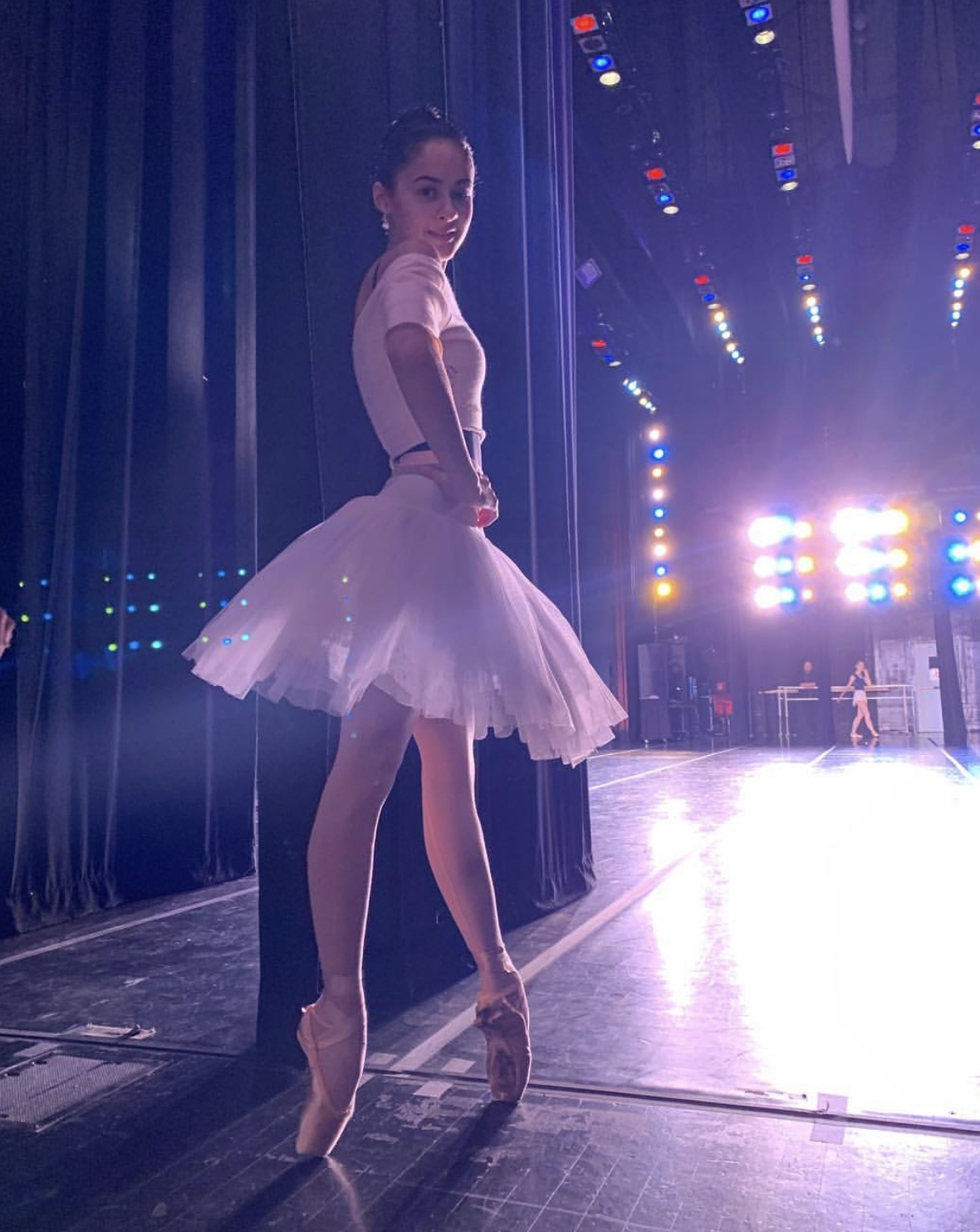 Itzkan Barbosa; Photo courtesy of Miriam Barbosa
Discipline generates freedom! 
Special thanks to my super woman friend Esther Moreno who helped me transport the shoes from NY to SC and from SC to FL!
---
Miriam Barbosa Dance will be showing Simultaneity at New York Live Arts on Sunday, May 19 at 7:30 p.m. More information HERE. 
---