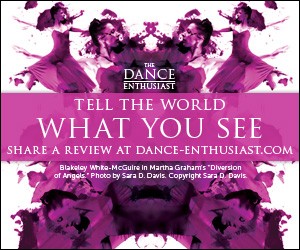 Related Features
POSTCARDS- Jessy Smith, Dance Artist and Artistic Director of POW Shows Us How She Raises Funds - BINGO STYLE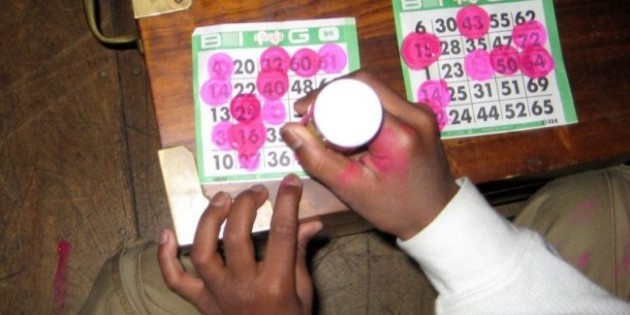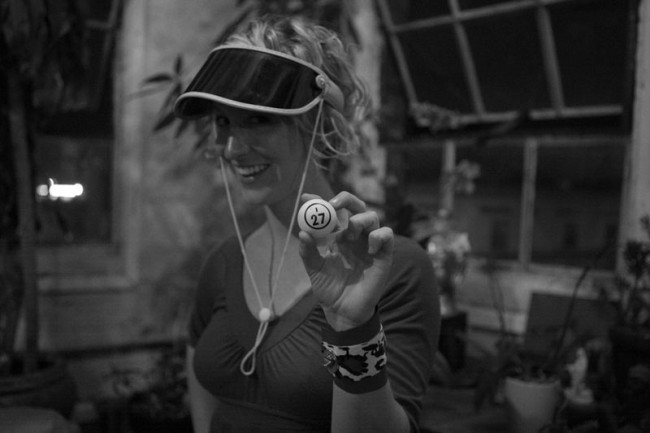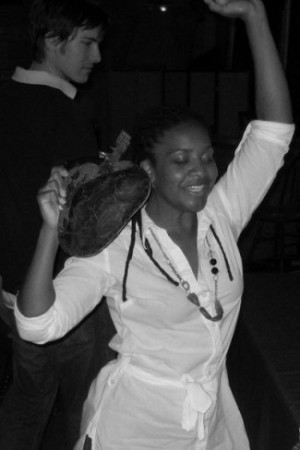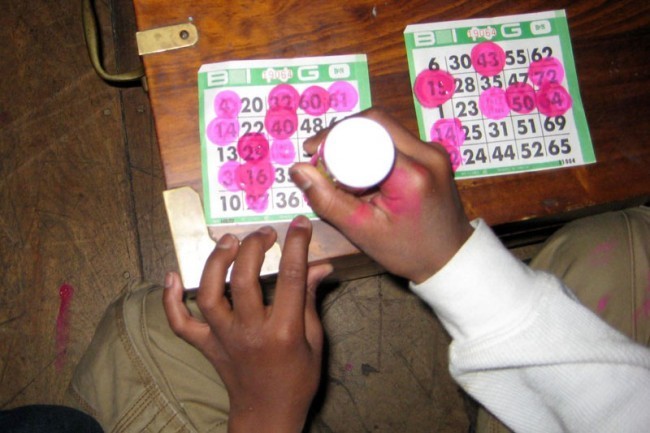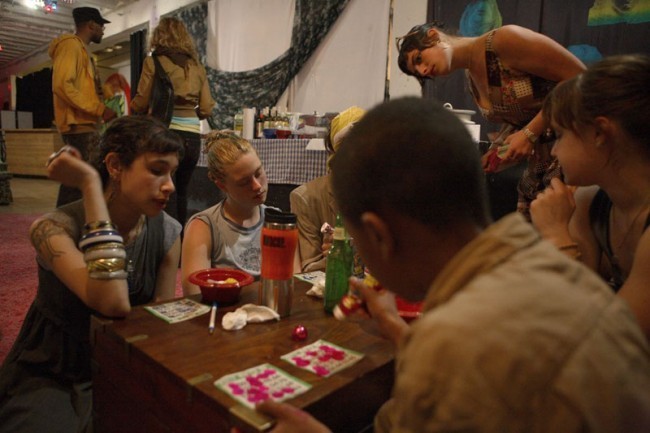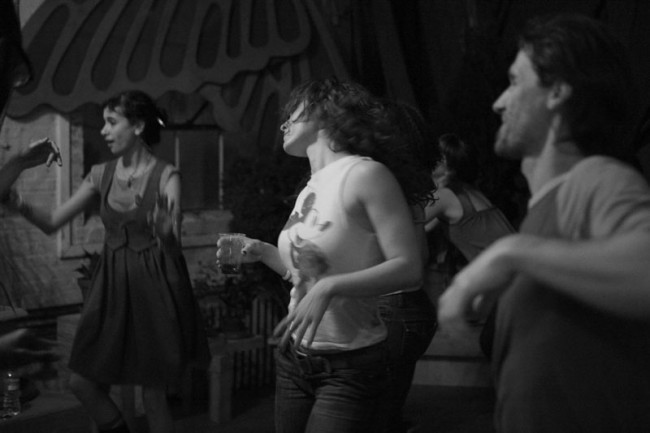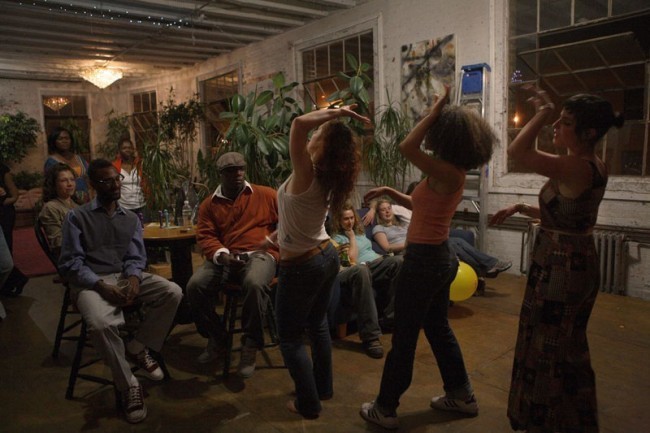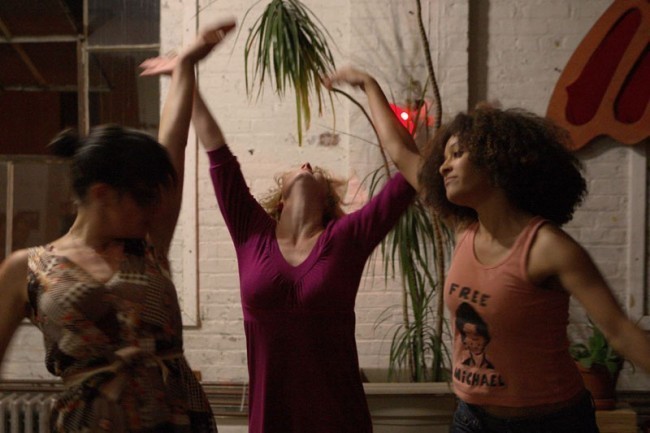 Story © Jessy Smith
Photos © Briana Blasko
---
Editors note:
"Postcards" asks dancers and dance enthusiasts to share with us their travels from home and /or their unique personal journeys through the dance landscape.
---
Dear Dance Enthusiasts,

Friday, April 25th, the POW Girlies and I hosted our first fund-raising event for our upcoming Dance Theater Workshop Project. We had a beautiful time at Grand Space in Clinton Hill, Brooklyn playing BINGO and more with our extremely supportive friends!

We spent the evening dabbing away at our cards, eating homemade treats, dancing and playing music together. After an informal performance of our new material, the crowd broke out into a crazy dance party, showing off the wahtusi, the twist, and the mashed potato- all old school dance styles that I love!

One of the goals of my work is to get people up on their feet and trying new dances. Everything I create is influenced by social dance. I want it to make an impact on the social dance scene.

Our first fundraiser was like a dream come true- an incredible artistic happening that supported the beautiful dancers and designers of POW.

Please come to our July 14th and 15th show at DTW!
---
FOOTNOTES:
SEE POW AT DANCE THEATER WORKSHOP ON JULY 14th and 15th

With Other Fine Emerging Artists:

Emerging choreographers, Camille A. Brown, Jacob Peter Kovner, Sydney Skybetter, and Jessy Smith present a provocative blend of new dances. Brown's sinewy athleticism, Kovner's cerebral theatricality, Skybetter's soulful formalism, and Smith's fierce burlesque spearhead a new, diverse, and bold generation of choreographers exploding onto the scene.

Jul 14 – 15 at 7:30pm – Tickets 5.00

219 W 19th Street. New York, NY, 10011

http://www.dancetheaterworkshop.org/emerging

POW! is an all-female group of dancers and designers committed to introducing dance to new audiences with visceral work that incorporates pop culture, innovative movement, elaborate fashions, and interactive performances. POW! embraces their own style, coined as Contemporary Pop. Dancers and collaborators revitalize old forms to create fun and empowering dance experiences. The group's successful collaborative project, The Choreokay Show, invites musical artists and brave audience members to sing Karaoke with live POW! back-up dancers. For this evening of Emerging Choreographers, Artistic Director Jessy Smith draws inspiration from the 1920's Jazz Era, Detroit's Motown movement, and the 1960's Mod scene to create a time-traveling presentation of fierce cabaret.

www.POW-Arts.com