Related Features
Contribute
Your support helps us cover dance in New York City and beyond! Donate now.
A Postcard From Craig Ramsay: My Best Friend & Cancer Patient, Catherine Wreford, Is Proving Science Wrong
Catch Craig & Catherine In The Royal Winnipeg Ballet's "Romeo & Juliet" On February 13-17, 2019
When a cancer diagnosis determines your expiration date, the time comes to identify what make you feel most alive. Former Broadway performer and dancer Catherine Wreford was given such a diagnosis six years ago when she learned that Anaplastic Astrocytoma (brain cancer) set her life-expectancy at only 2-6 more years. She identified what she wanted most: to come back to dance after 9 years away.
2019 marks the sixth year since her diagnosis – the year science determined her time should be up in. Catherine continues to dance and to reshape the prognosis of a shortened life through her passion of performing. Read Catherine's full bio HERE.
TV personality and trainer to the stars Craig Ramsay (Bravo TV's Thintervention, Newlyweds: The First Year) was roommates with Catherine in both NY and LA while navigating their performing careers. Read Craig's full bio HERE.
Craig and Catherine went on to dance in many Broadway shows, but never shared the same stage... until now. To fulfill Catherine's wish before her time runs out, The Royal Winnipeg Ballet has invited her and Craig to star as Lord and Lady Capulet in "Romeo and Juliet" on February 13-17, 2019.
---
Hi, all! Some of you might know me from Broadway, perhaps as a fitness expert, or Bravo reality TV personality, but now it's time to share a side to me and my best friend Catherine Wreford that few know: we started off as ballet dancers!
Cath and I met two decades ago — around 1997 — while both attending the Royal Winnipeg Ballet School, I was in the professional division and Cath attended the Recreational school, which also covers classes in tap & musical theater, both well-known and respected programs. We instantly bonded over our passion for Musical Theater. At nearly the same time, we both made the most difficult decision of our professional careers: leaving the classical ballet world to pursue careers on Broadway and in Film & Television.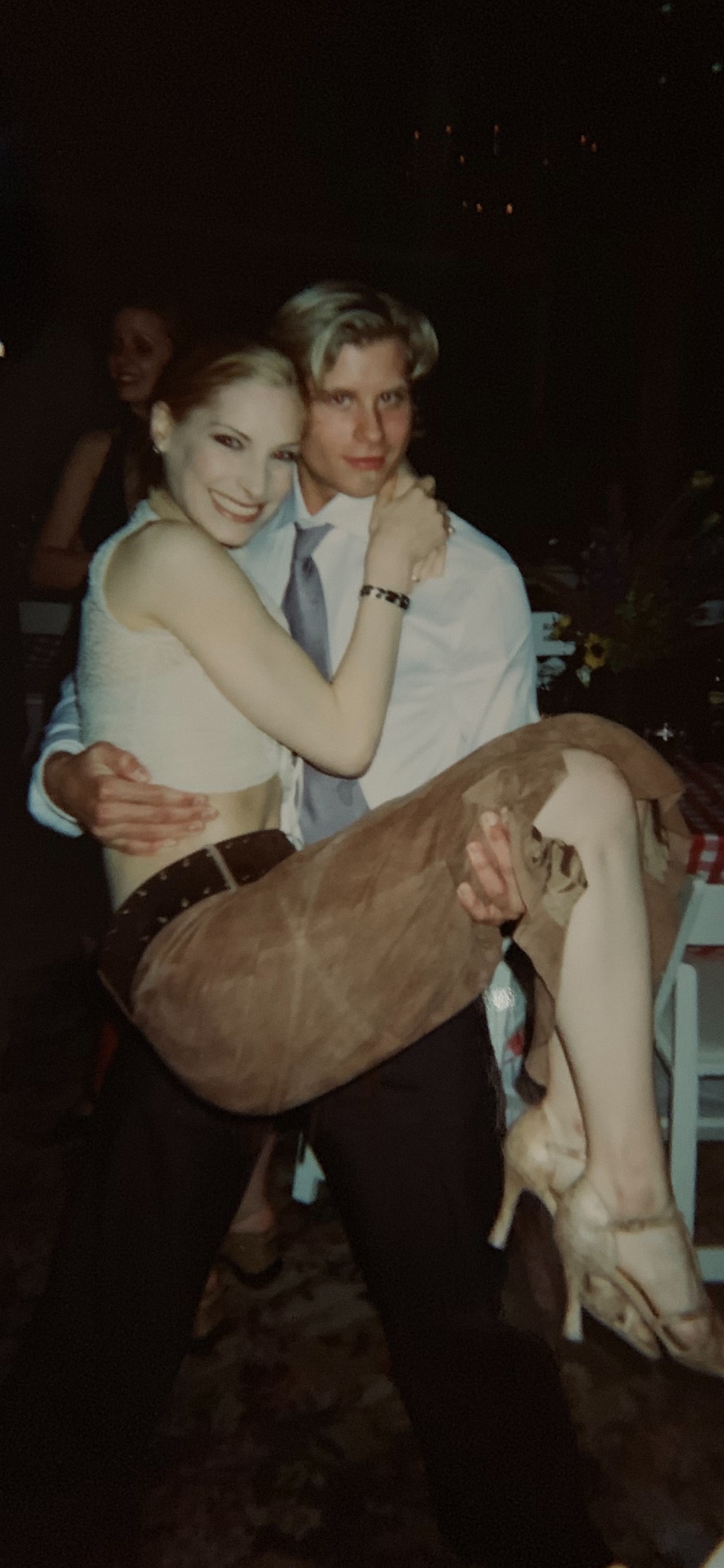 Catherine Wreford and Craigh Ramsay. Photo courtesy of the artists.
Thankfully, it paid off as we performed in numerous original Broadway shows. However, we have never been in the same show or performed on the same stage together. Like most of us dancers who are hustling, Catherine and I have so many stories of our adventures living together as roommates in Toronto, New York and Los Angeles.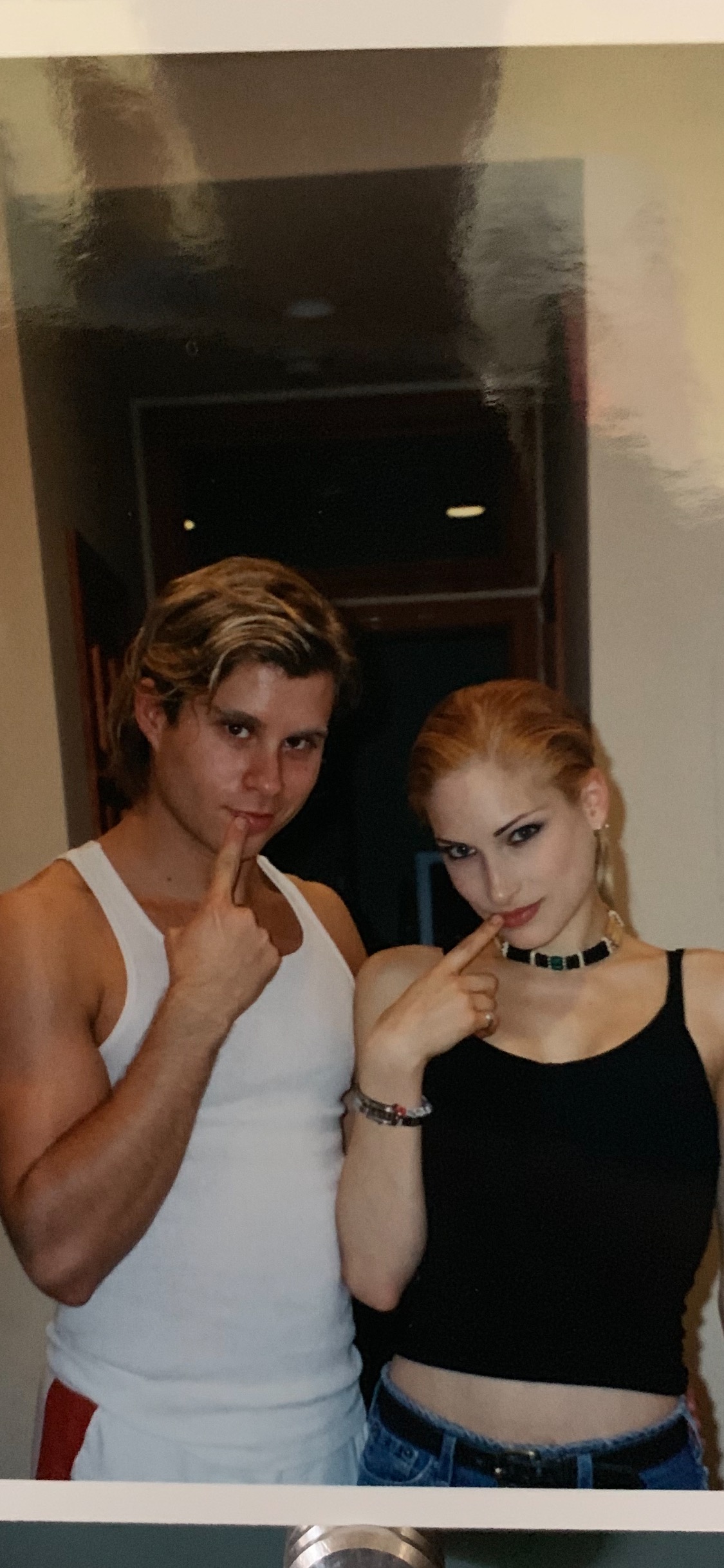 Craig and Catherine in their NY apartment. Photo courtesy of the artists.
In 2013, six years ago this June, only months after Catherine gave birth to her second child, she began suffering from constant headaches and head pressure, which lead to an ER visit where they discovered she had a grapefruit sized, cancerous brain tumor.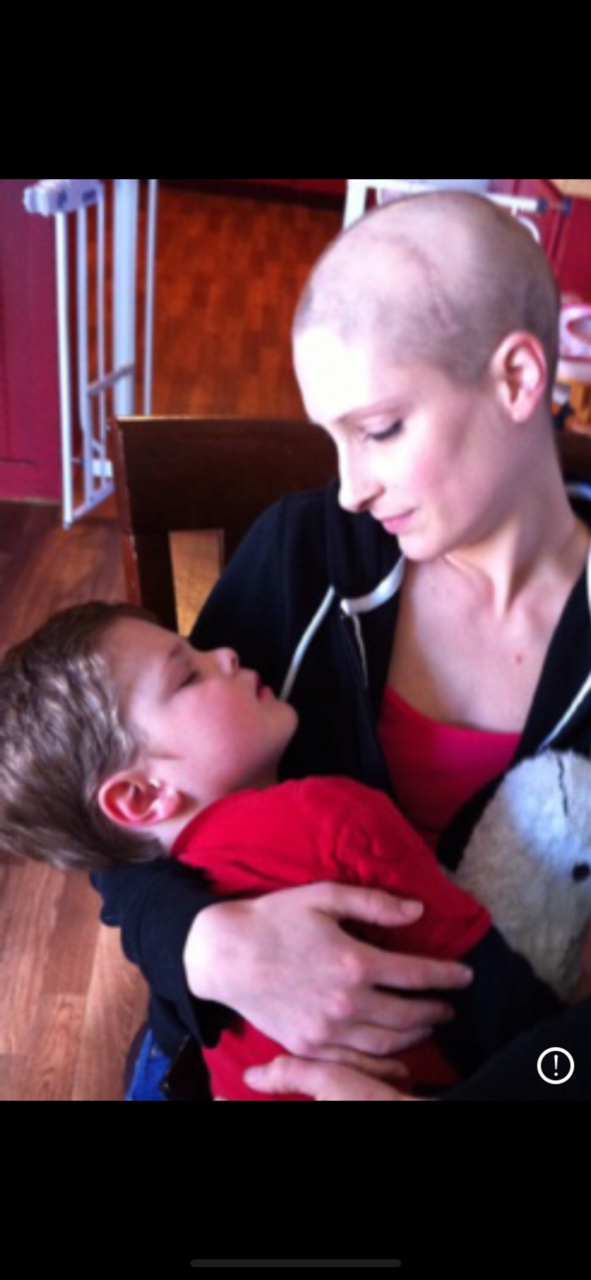 Catherine Wreford and son. Photo courtesy of the artist.
Soon thereafter, doctors performed an awake craniotomy on her and removed most of the tumor. Catherine went through aggressive chemo and radiation and was given 2 -6 years to live.
L-R: Scans of Catherine's brain with tumor versus after surgery.
Having limited time, Catherine re-prioritized her life and moved back to Winnipeg, Manitoba, Canada to be closer to her family. Something was missing though: she needed to fulfill her desire to be back onstage. With compromised speech from her surgery, short term memory loss and the daily stress of not knowing her health status, she jumped back into the performing world to feed her soul! The community embraced her back via Rainbow Stage Performances. She starred in "A Chorus Line," "Les Miserable," "Mamma Mia" and "Beauty and the Beast."
Then the opportunity of a lifetime was offered to Catherine and myself. The Royal Winnipeg Ballet, in recognition of our careers since ballet school, invited us to perform the roles of Lord and Lady Capulet in their February 13-17, 2019 production of "Romeo & Juliet."
Catherine and Craig rehearsing for Romeo & Juliet.
This is where we are now: in rehearsals, preparing to dance together onstage for the first time! Who would have thought 20 years later we would be back in ballet, especially with such a world class company as Royal Winnipeg Ballet. This studio has always felt like home, and to our surprise, our dance technique and even flexibility never left our bodies. We are most thrilled with the combination of our dance training background, the maturity of our acting and artistry, and our professional achievements. Our return to ballet is also an offering: a mature and quality performance that only the RWB foresaw and trusted. Some say, "You can't teach an old dog new tricks," but when it comes to old dancers, you don't have to teach 'em nothin'. You just have to bring them back to their happy place and watch them shine!
I'd like to issue a huge thanks to the Royal Winnipeg Ballet's artistic team and dancers for supporting us and showing their love for all dancers under their wing.
Catherine is an inspiration to me and so many others. She wakes up thankful every morning and excited to battle her cancer using ballet. Let's all dance today in honor or Catherine and her bravery. Please follow the @RWBallet to see our journey back to ballet. 
For more information about the performances, visit www.rwb.org.
---
We are delighted to get mail.
Consider sending a digital POSTCARD to The Dance Enthusiast.
Tell us what you are up to.
Include your text (not a press release) and three to five properly credited pictures, then send to info@dance-enthusiast.com.
If you have any questions, let us know at the same email address as above.