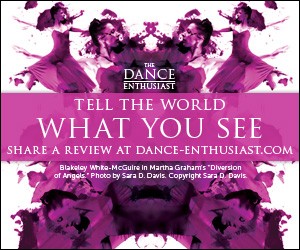 Related Features
A Postcard from Amy Jordan, Founder of The Victory Dance Project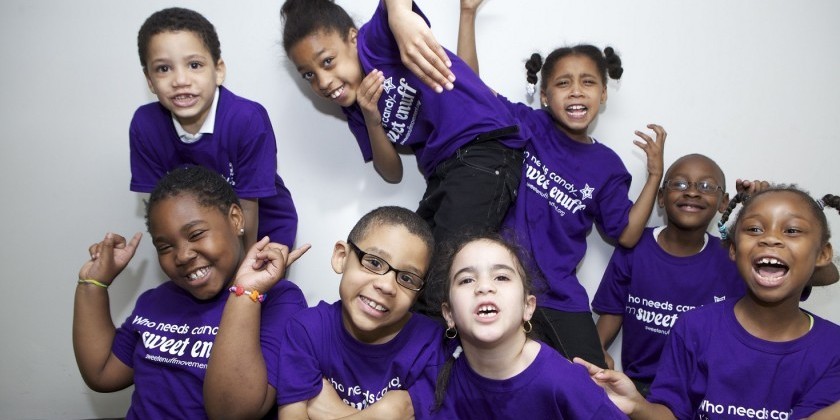 On Dance, Diabetes, Disability and Daring
About Amy Jordan and The Victory Dance Project:
Founder of The Victory Dance Project, Amy Jordan was saved by dance on more than one occasion. The diabetic dancer turned her struggles into solutions for others by creating the SWEET ENUFF Movement, a diabetes and obesity prevention program for youth. The Victory Dance Project's target is 'To Make the Impossible Possible with the Power of Movement.' Read Amy's full bio HERE.
We are much obliged to Jordan for taking the time to send us this inspiring Postcard.
---
A little lesson on diabetes:
Type 1, insulin dependent diabetes is a full time job. There is constant monitoring of blood glucose. It is a very delicate balance of medication, testing, food, exercise and stress. Having a chronic condition such as diabetes can also create a stigma or feel isolating. For me there was the additional, constant fear of diabetes complications.
As a dancer I have to be extra mindful of my health. I personally test my blood glucose every 2 hours and have to eat the right foods at the right times. When The Victory Dance Project is in rehearsal, I plan my days accordingly. I always have snacks and specifically tell my company manager to remind me to eat, especially when rehearsals run 5-6 hours. I am often so focused on my work that I forget to eat and this can be disastrous, so I sometimes set an alarm.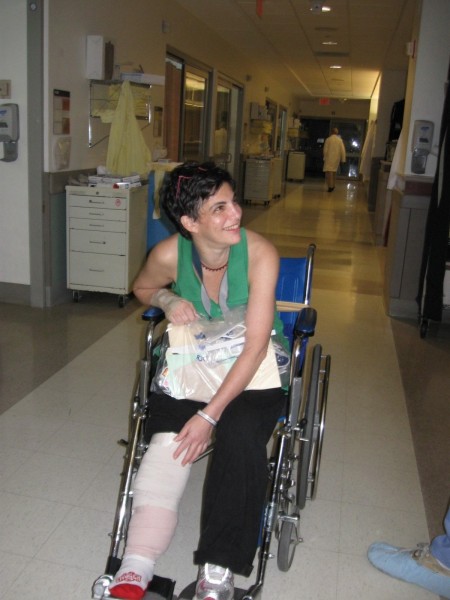 Amy Jordan in wheelchair. Image courtesy of the artist.

I have worked hard to accept my body as strong and healthy. When I was younger, I had a severe eating disorder that led to me being hospitalized in my early 20's. I still struggle, but to much lesser degree. I am stronger and healthier today than ever before and I take pride in the effort and progress I've made at maintaining my life. I hope to encourage other women to accept their bodies as strong and healthy as well.
Do I still want to lose that last 5 pounds? Of course, but I just laugh about it now. We dancers are hard wired.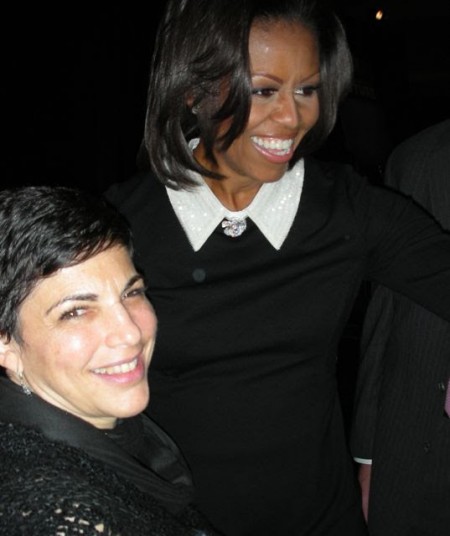 Amy Jordan and First Lady Michelle Obama: photo by Genevieve Stamper.
The SWEET ENUFF Movement was a top five finalist in the "End Childhood Obesity Challenge."
Photo by Genevieve Stamper

I created the SWEET ENUFF Movement because...
 
I had to retire from my professional dance career before it began. I had serious diabetes-related complications due to my binging and other addictive behaviors. I had 40 eye surgeries and am blind in my left eye and have tunnel vision in my right eye. This happened when I was just 21, living in Los Angeles and surrounded by masters of commercial dance.
I became active in the diabetes community to connect with other youth struggling with the same stigma I faced and channeled my energy into creating theatrical and dance-based programs to support kids. As you know, nothing is more unifying than theater and dance. I created a fun educational program that young people could use as a platform to educate their peers in a light hearted manner. This became the SWEET ENUFF Movement.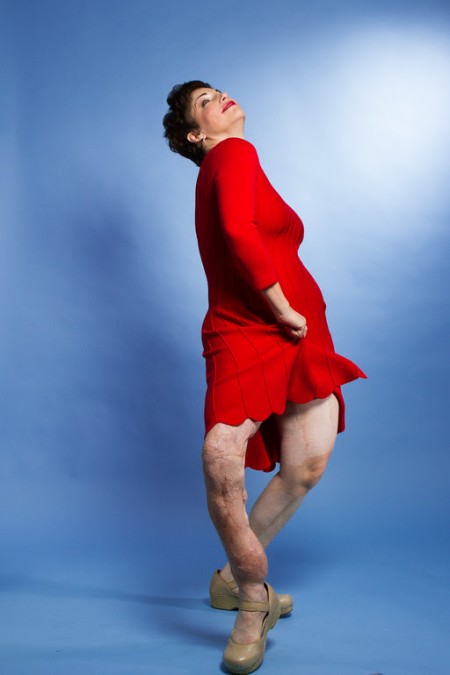 Amy Jordan. Photo by Brian Thomas.

As Founder of the Victory Dance Project...
I oversee every aspect of the Movement. I am currently creating all of the choreography and company repertoire. I handle rehearsal schedules and am fortunate to have fabulous relationships with The Alvin Ailey Center for Dance, JCC Manhattan and STEPS on Broadway.
I have the incredible support of my staff: Kyle Lemaire, Director of Business Administration; Gary Lewis, Rehearsal Director; Denae Hannah, Technical Director and Helene Davis, Public Relations. We also have recently partnered with The Red Carpet Connection and Andrea Adams Miller to assist our fundraising and sponsorship. I also have an amazing business and marketing coach, James Malinchak.
I always find an opportunity to create a conversation about The Victory Dance Project, keep up to date with our website, social media postings and inspiring stories. I am constantly seeking new music and finding inspiration for new works in the most unexpected places.
Victory Dance Project dancers. Photo by Jordan Hiraldo.

When hiring company members, I look out for...
sincerity and focus. Living in New York City there is no shortage of amazing dancers, but The Victory Dance Project is on a very specific mission. The choreography is technically demanding and I need incredibly technical dancers. Equally important - I need artists who understand the scope of our mission and that everything we do is routed in our fundamental message. They have to be committed to this vision and know that each performance or interview or rehearsal is leading to something bigger. 
It takes a village to create this Movement and I am so grateful for my partners who are so committed to this process of 'Making the Impossible Possible with the Power of Movement.'