A Postcard from Grounded Aerial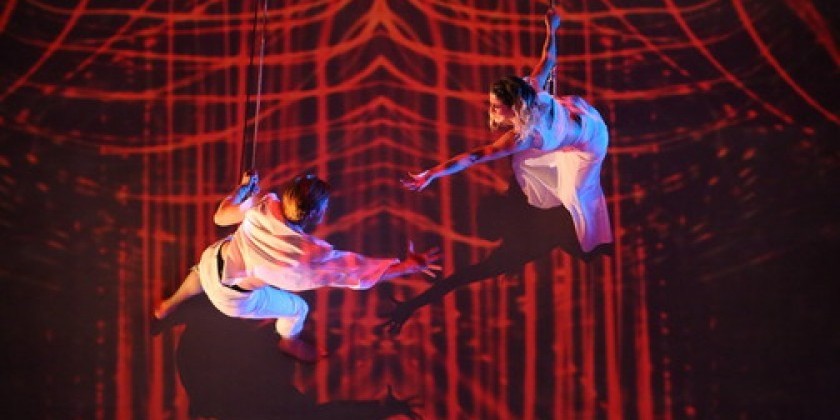 The Company Shares Fun Moments from its Electrifying Summer
Grounded Aerial is a dance company that amalgamates contemporary dance with aerial performances. Founded by Karen A. Fuhrman, the Brooklyn-based company has been making myriad exciting excursions outside the borough this summer.
Grounded Aerial performing for Savannah College of Art and Design.

Earlier this July, Grounded Aerial treated the new graduates of Savannah College of Art and Design to inspiring aerial performances, performing  for two campuses and being chauffeured between Atlanta and Savannah  (via limousine, of course)!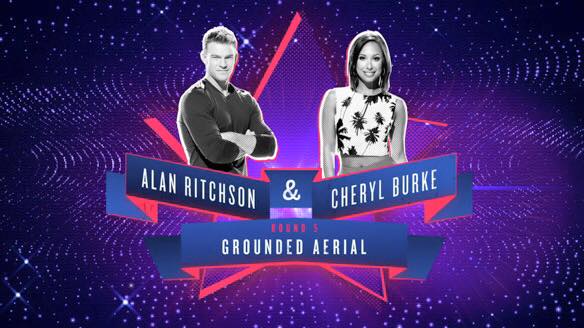 Click image to watch a video of Grounded Aerial training Alan Ritchson and Cheryl Burke​ of NBC.

Grounded Aerial also performed for NBC's new hit show, "I Can Do That!" AND provided NBC correspondents Alan Ritchson and Cheryl Burke with some aerial training. Watch the performance here (starts at 3:40).
Last but not least, the company traveled to Guatemala City to fly, drum and dance for a crowd of 10,000 people at the World Cup.
"We performed soccer moves in the air - but in slow motion!" said Fuhrman. "For example, we scored a goal by doing a "bicycle" or the performer acted as a goalie by "missing the ball" and falling to the ground in slow motion." Watch it above.
NEXT UP: Grounded Aerial's next performance will be on the side of a 22-story building for the Rochester Fringe Festival! Details here.