A Postcard from Marc Kirschner of Tendu TV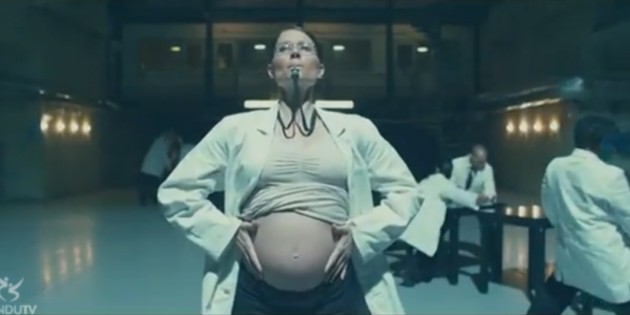 3 dance videos that should go viral (and just may, with your support!)
Marc Kirschner of TenduTV sends us a Postcard:
Marc Kirschner is the Founder and General Manager of TenduTV, a multi-platform network focused on dance and performing arts programming. Kirschner oversees TenduTV's content acquisition efforts and distribution partnerships, and works closely with industry leaders to reach and engage new and existing arts audiences.
Sharing Beautiful Illusions
January 15, 2013
---
Marc Kirschner recommends that all dance enthusiasts check out the following three videos:

Beautiful Illusion.
 

The film's very title addresses the idea of pain for gain in dance, a topic that strikes close to home for the dancer and choreographer, Olivia Ratcliffe.
Ratcliffe began dancing ballet at the age of 3. She pursued her formal education at the Royal Ballet School and the English National Ballet School. Work-wise, she danced with SemperOper Ballet and DanceCyprus. Sadly, she was forced to put away her flats as chronic Tendinitus was causing her excruciating pain. She bravely pursued a different career path in Graphic Design, but dance lingered in her heart. There was a message in her experience that needed to be communicated.
Aaron Buckney and Jessica Taylor, the producer and the co-director of Beautiful Illusion, were both film students at the University of Gloucestershire when Ratcliffe approached them to collaborate on a film.
The result was
Beautiful Illusion.
Beautiul Illusion
was screened at the Sans Souci Festival of Dance Cinema in Boulder, Colorado in 2011.
---
40 M Under
Like Beautiful Illusion, 40 M Under involves the clinical/medical, but is far from dispassionate. It is Dutch choregrapher, Alexander Ekman's first large-scale film project. Ekman conveys the chaos behind closed doors of austere institutions.
---
The Co(te)lette Film
The Co(te)lette Film trailer
This one's a steamy sampler of a full-fledged film by renowned English filmmaker, Mike Figgis. The Co(te)lette Film is an adaptation of a dance performance choreographed by Ann Van de Broek. Full of heaving bodies and hungry eyes, The Co(te)lette Film addresses the 'female awakening.'
---
The Dance Enthusiast is delighted to hear from you. Share your story with our enthusiastic audiences and be part of the conversation. Send a digital POSTCARD to The Dance Enthusiast at info@dance-enthusiast.com. Include your text (not a press release) and three to five properly credited pictures, or links to short video. If you have any questions, let us know.
---
The Dance Enthusiast - News, Reviews, Interviews and an Open Invitation for YOU to join the Dance Conversation.