Related Features
Advertise With Us
Make an impression — place an ad on The Dance Enthusiast and receive thousands of eyes on your work every week. Learn more. 
Contribute
Your support helps us cover dance in New York City and beyond! Donate now.
A Postcard on the most "current" of The Current Sessions- from Photographer Bill Hebert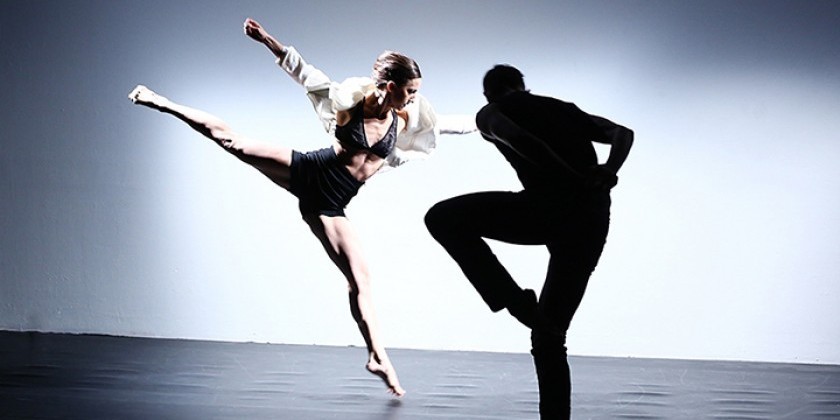 The Current Sessions:Volume III Issue II through the Eyes of Hebert
Hi Dance Enthusiast fans,

Back again with moments and thoughts from my latest dance destination this time from The CURRENT SESSIONS: Volume III Issue II.

Using the words of the CURRENT SESSIONS' producers themselves, "The CURRENT SESSIONS was conceived in July 2011 to bring like-minded contemporary choreographers together and present work that is in-the-moment and reflective of our current state of mind and process. To this end, all works are created and presented within a time period of just six weeks. We are interested in producing works that are fresh, raw, experimental and curious; we want to provide our audience with a glimpse of what dance is right now, and what the future generation of dancemakers has to offer."

From the first session I attended, which I believe was a year ago, I was hooked. The series has this energy that I haven't seen of a showcase series before. To use a unique comparison, the series to me is like a think tank of artistic energy, which with each passing session keeps growing and growing.

The latest edition of the series included workshop classes, pop-up outdoor performances and an improv jam along with some post-show talkbacks. The home for The CURRENT SESSIONS since its inception has been the Wild Project, this cozy performance venue in New York's East Village but don't let the coziness fool you; the Wild Project is a top notch space with its awesome tech/production staff and intimate seating.

The CURRENT SESSIONS is a chance for these choreographers to really put their artistic voices out there and be not just heard but supported by the other choreographers, the dance community and audience at large.

About the moments I chose to show…when I've photographed at the CURRENT SESSIONS I've tried to give a closer look inside, more intimate moments to hopefully show those small nuances/gestures that help shape that bigger picture on stage.

Enough talking by me, enjoy these moments from The CURRENT SESSIONS: Volume III Issue II and be sure to like, tweet, share and comment away…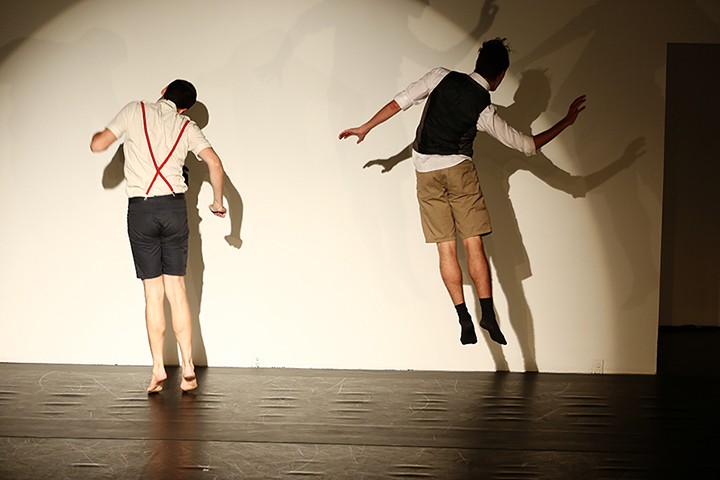 Jonathan Royse Windham. Photo by Bill Hebert.
Maree ReMalia (merrygogo). Photo by Bill Hebert.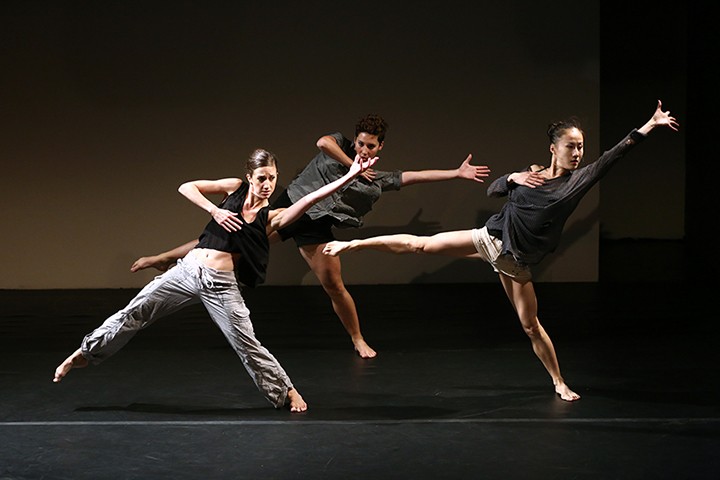 Yin Yue Dance. Photo by Bill Hebert.
Gregory Dolbashian (the DASH Ensemble). Photo by Bill Hebert.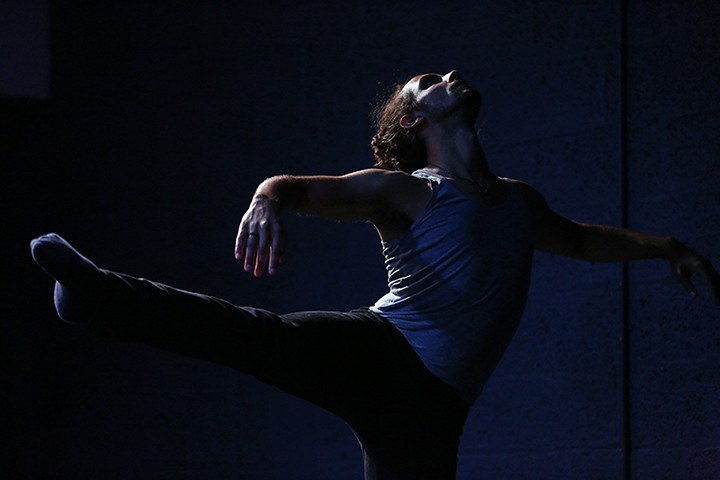 Roya Carreras. Photo by Bill Hebert.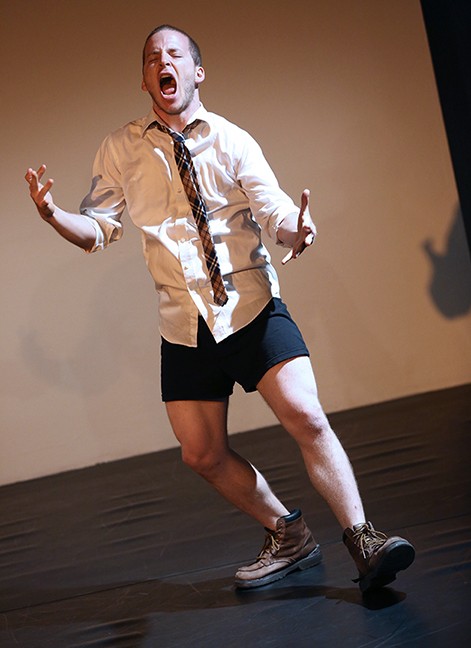 Daniel Holt. Photo by Bill Hebert.
Allison Jones Dance + A//V Club. Photo by Bill Hebert.
Robert Colby Damon, Photo by Bill Hebert.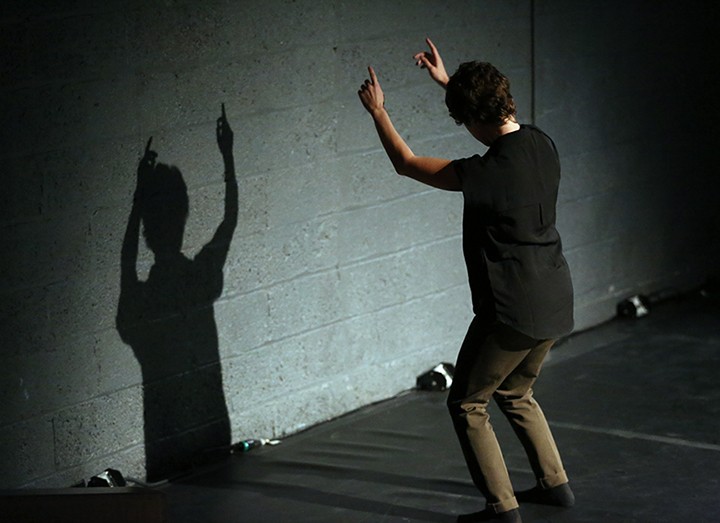 Charli Brissey (Maeko Productions), Photo by Bill Hebert.
Elena Vazintaris Dance Projects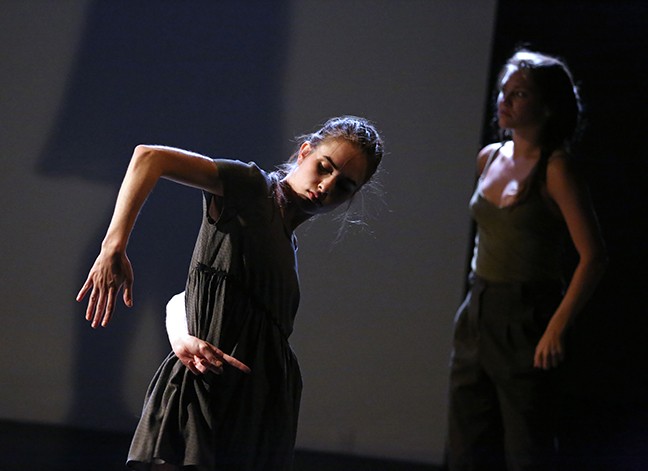 Mallory Lynn + Brendan Duggan / LoudHoundMovement. Photo by Bill Hebert.
---
All photos by Bill Hebert (BHPhotos) courtesy of the The Current Sessions: Volume III Issue II and the participating choreographers.