Anna Becker, Executive Director of ON STAGE AT KINGSBOROUGH, Kingsborough College's Performing Arts Series Sends a Postcard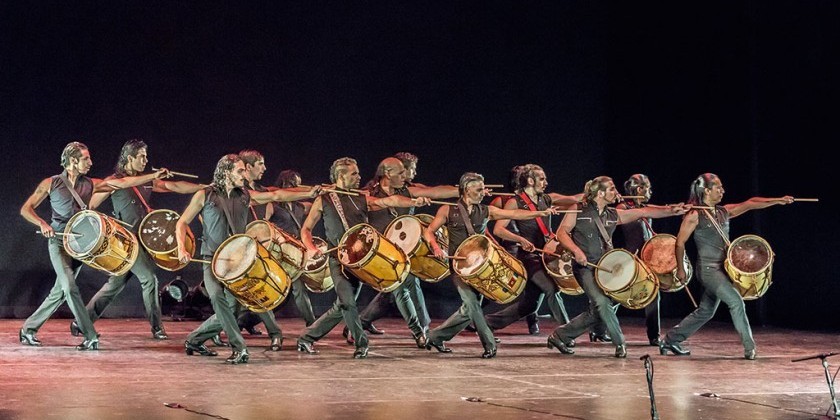 Looking Forward to an Outstanding Season on the Brooklyn Stage!
Dear Dance Enthusiast,
This season, we'll have leaping Russian ballet dancers, Argentinian gauchos rhythmically stomping, and Canadian dancers stepping, jigging, and reeling their way onto our Brooklyn stage.
My name is Anna Becker and I'm the Executive Director of On Stage at Kingsborough, a performing arts series that brings artistically and culturally diverse performances from masters of the form to the varied communities within and surrounding Kingsborough Community College in Brooklyn, and serves as a destination for all New Yorkers passionate about the arts.
 
As part of our 2016-2017 season we have  an outstanding dance line-up, with companies joining us from different corners of the world.
 
On December 16, we featured a special holiday performance of "The Nutcracker" from The State Ballet Theatre of Russia. This enchanting presentation featured 40 of Russia's brightest dancers in glorious costumes, as they ventured through a fantasy world filled with fairies, princes, toy soldiers, and an army of endearing mice. Audiences were transported by this stunning full-scale production featuring Pyotr Tchaikovsky's wondrous score, choreography by world-renowned Marius Petipa and The Mariinsky's Vasily Vainonen. The State Ballet Theatre of Russia (from the city of Voronezh), was founded by the legendary Bolshoi Theatre Ballet principal dancer, Maya Plisetskaya and is directed by the award-winning Moiseyev Dance Company soloist Nikolay Anokhin.
The Nutcracker / Photo Courtesy of Hollywood Entertainment Group
 
Moving into 2017, I'm really looking forward to welcoming Che Malambo, a powerhouse company of 14 Argentina "gauchos." The performance is March 25.  This will be their Brooklyn debut following a critically-acclaimed performance at City Center last season. I was so fortunate to be at City Center when they brought the house down to wild cheers and applause.  Che Malambo will bring awe-inspiring precision footwork, rhythmic stomping, drumming, singing, and whirling boleadoras (lassos) to the stage. Danced solely by men, the fiery Malambo tradition began in the 17th century as competitive duels that would challenge skills of agility, strength, and zapeteo, the fast-paced footwork inspired by the rhythm of the galloping horses of their native Argentina.
Che Malambo Photo Courtesy of Artists
 
In the Spring, joining us by way of Canada we'll present The StepCrew on May 20, who will take us on a breathtaking journey of Celtic dance. The StepCrew is an extravaganza of Celtic music, song, and three styles of percussive dance:  traditional Irish Step, Tap, and Ottawa Valley - a form known for fast, high-stepping, exuberant jigs and reels. This dynamic tour de force takes you on an adventure of dance, from the haunting beauty of Ireland to the spirited wilds of North America. Led by Cara Butler (The Chieftains' leading Irish dancer) and the Pilatzke brothers (Canada's most exciting Ottawa Valley Step dancers), this outstanding company includes Canadian champion fiddle players, the vocals of Scotland's Alyth McCormack, and touring members of famed Irish band, The Chieftains.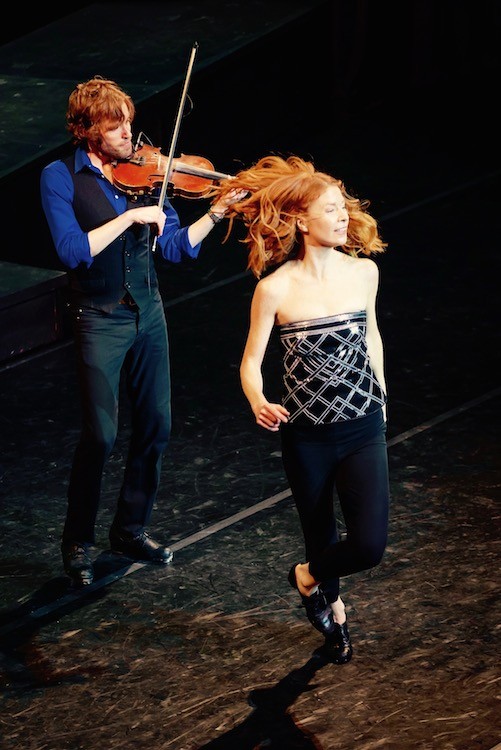 The StepCrew/ Photo Courtesy of Artists
 
Behind the scenes, we'll have some brilliant dance companies in residence with us to create new works, including the award-winning Camille A. Brown & Dancers and Ja' Malik's Ballet Boy Productions.  
 
We're so proud of our dance season and our mission to present a wide range of dance forms from leading international artists.  We hope you'll come down and see what we're up to !
 
Sincerely,
Anna
 
For tickets and more information visit www.onstageatkingsborough.org
---
The Dance Enthusiast Encourages Artists, their Friends and Representatives to Share Stories and Create Conversation by Sending Postcards. Find more Postcards here.
How to Send The Dance Enthusiast a POSTCARD.
We are delighted to get mail. Consider sending a digital POSTCARD to The Dance Enthusiast. Tell us what you are up to. Include your text ( not a press release) and three to five properly credited pictures, then send to info@dance-enthusiast.com. Or, send a video and a horizontally oriented photo along with your text.
Postcard Prompts -- What you might want to write about :
Show and Tell i.e. introduce us a to day in your rehearsal process with text video and/or photos

Where  have you traveled/toured and how has it changed you as an artist and as a person?

What  events/ festivals are you part of?

What exciting ideas are you exploring in the studio or outside of it?

Who is performing in your space and why are you thrilled about it?

Top 5 or 10 qualities that define you.

Need more ideas contact Christine Jowers  at info@dance-enthusiast.com