Related Features
Contribute
Your support helps us cover dance in New York City and beyond! Donate now.
A Postcard from Brotherhood Dance & Ob!ka Dance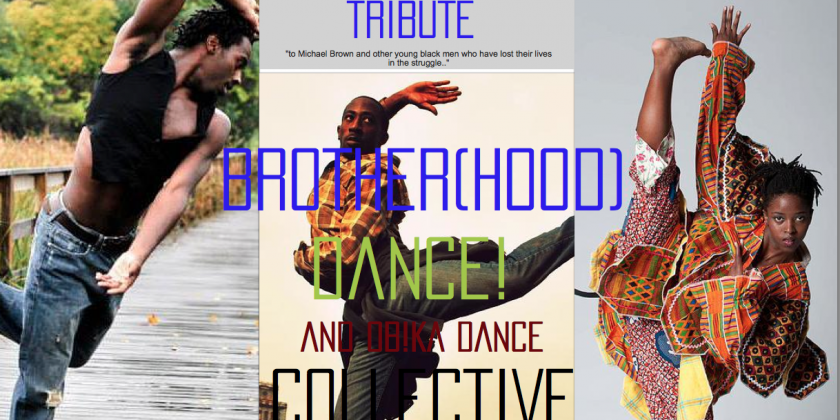 As the Companies Prepare for "Sun/Son" at FiveMyles
Brother(hood) Dance & Ob!ka Dance in
Sun/Son
Doors open at 7:00 pm; Show begins at 7:30 pm
Cost: Suggested donations of $10*
*NOT REQUIRED UPON ENTRY; NO ONE WILL BE TURNED AWAY
---
Brother(hood) Dance & Ob!ka Dance united as a collective to choreograph works that focus on relevant, current topics such as: racial equality, gender roles, social and political rights, and racism.
Originally, Sun/Son was a duet between Ricarrdo Valentine and Orlando Hunter - performed earlier this year. Our companies teamed up because our works are similar. We knew that if we were to join forces our collective knowledge, dance capacity, and drive would not only motivate us to great achievement, but also support our common interest in creating dance  as social justice work.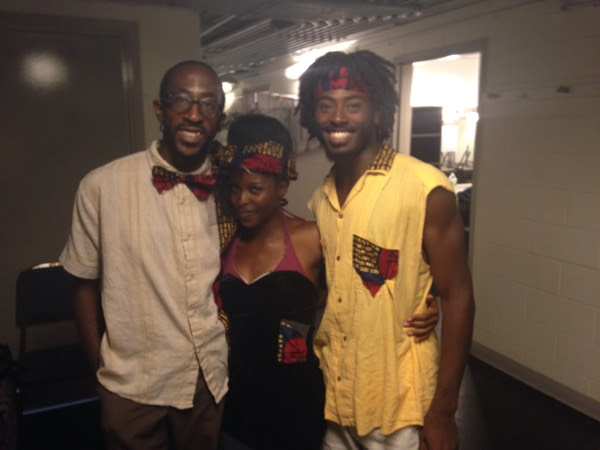 Riccardo Valentine, Brittany Williams, and Orlando Hunter
Photo courtesy of Ob!ka and Brotherhood Collective
We are:
Ricarrdo Valentine, Brother(hood) Dance: a native of Brooklyn, New York, who is inspired by the freedom and transformative states that movement generates, not only personally, but potentially for the world. Ricarrdo is interested in making work that relates to and hopefully provides liberation and healing.
Orlando Hunter, Brother(hood) Dance: a native of Minneapolis, Minnesota. Giving and sharing love has inspired him to dance and produce work that makes a major impact. Orlando believes that dance has the power to sustain and bring people together.
Brittany Williams,Ob!ka Dance: a native of Miami, Florida. Her dances tell stories and she is most interested in using dance as an art form to empower, and create positive change within herself and others. 
---
Using our personal experiences, historical accounts, and current references, we seek to understand why true freedom has been unattainable. Our movement vocabulary blends indigenous forms : African dance, as seen, for example, in  Brazil, Haiti, Tanzania, Zimbabwe, Mozambique, and Senegal, with  contemporary Odissi(Indian Dance), and modern dance..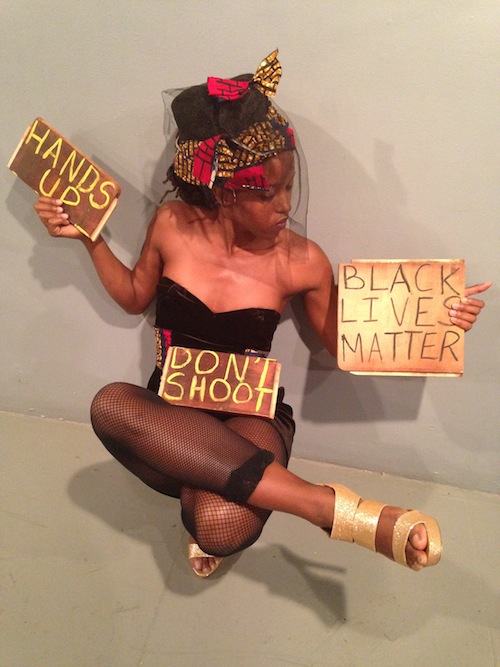 Brittany Williams, Photo courtesy of Ob!ka and Brotherhood Collective
Brother(hood) uses movement to discover, translate, and provoke questions and resolutions. We want to create a multidimensional experience that includes text, sound and vocal work, movement, and audience engagement. Through partnering work, we look at how our bodies as queer African-American and Caribbean-American men relate in spaces that are confined, restricting one's natural way of being.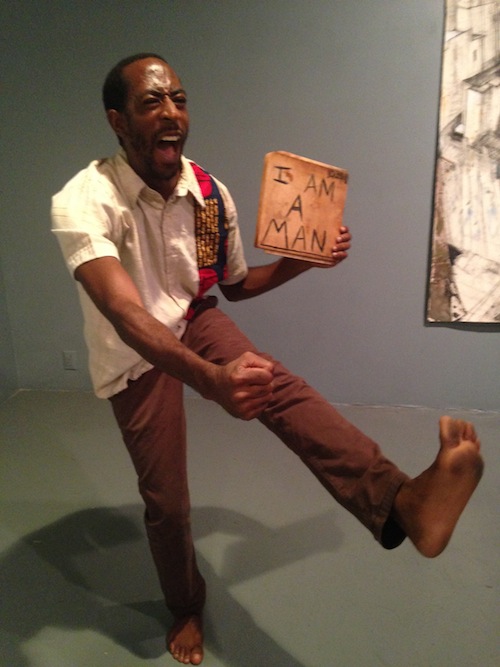 Riccardo Valentine, Photo courtesy of Ob!ka and Brotherhood Collective
Collectively we use dance to create change. It is our hope to change a judicial system that was not built with people like us in mind.
We are dancing to start conversations about what is happening today in places like Ferguson, to bring up topics like why black men and women are being killed and #hastagged as endangered species.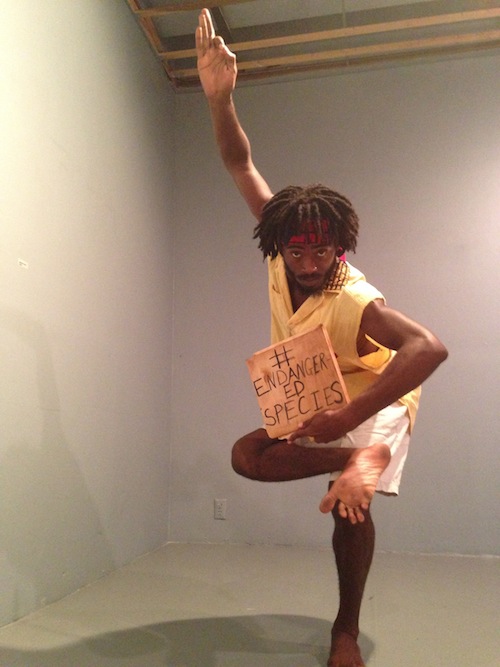 Orlando Hunter, Photo courtesy of Ob!ka and Brotherhood Collective