Flipping with The Dance Enthusiast -The Martha Graham Dance Company On Tour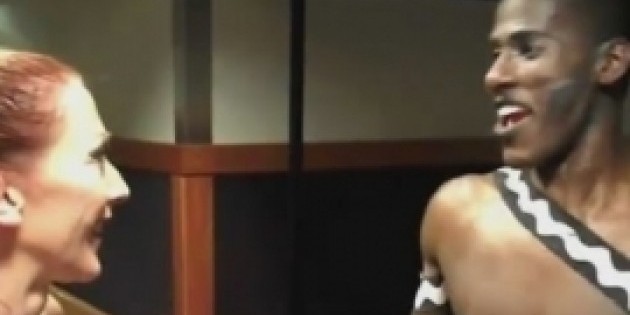 The Martha Graham Company: Part I of 3 Part Series
Martha Graham Company - Flipping 1
Thank you to the Cast of Flipping: The Martha Graham Dance Company
Artistic Director, Janet Eilber
Senior Artistic Associate, Denise Vale
and MGDC Dancers
Tadej Brdnik, Jacqueline Bulnes, Katherine Crockett,Jennifer DePalo, Jacqueline Elder, Carrie Ellmore-Tallitsch, Jesse Factor, Kerville Jack, Lloyd Knight, Mariya Dashkina-Maddux, Heather McGinly,
Andrea Murillo, Maurizio Nardi, Miki Orihara, Samuel Pott, Caterina Rago, Ben Schultz, Oliver Tobin, Blakeley White-McGuire and anyone else who we left out.
For more information about the Martha Graham Dance Company and their upcoming performances:
http://marthagraham.org/center/
http://www.joyce.org/performancestickets/calendar_detail.php?event=300&theater=1
What is Flipping With The Dance Enthusiast?
---
The Dance Enthusiast is delighted to hear from you. Share your story with our enthusiastic audiences and be part of the conversation. Send a digital POSTCARD to The Dance Enthusiast at info@dance-enthusiast.com. Include your text (not a press release) and three to five properly credited pictures, or links to short video. If you have any questions, let us know.
---
The Dance Enthusiast - News, Reviews, Interviews and an Open Invitation for YOU to join the Dance Conversation.