Related Features
Contribute
Your support helps us cover dance in New York City and beyond! Donate now.
Jody Oberfelder Talks About Dancing Neurons, "The Brain Piece", and Choreographing From The Couch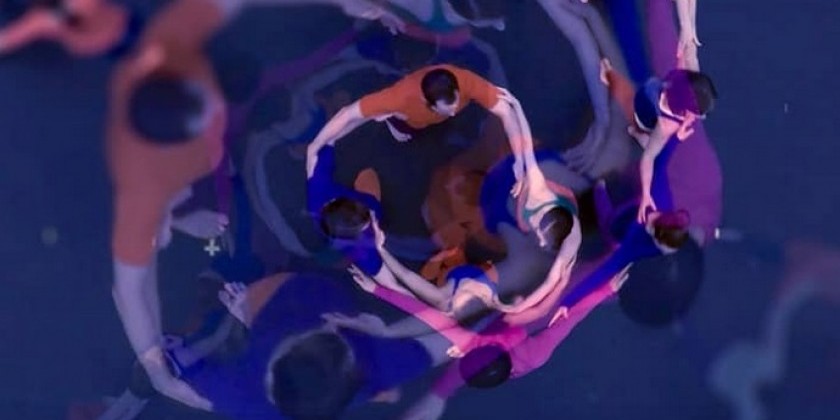 Jody Oberfelder Dance Projects Summer 2016
About The Brain Piece and Dance of The Neurons:
Directed, written and choreographed by Jody Oberfelder, The Brain Piece illumuminates the "dance" that continuously takes place in each of our heads. Dance, music, film* and text overlap to represent perceptual domains enlivening the inner life of the brain.
A component of The Brain Piece, the award winning *film Dance of the Neurons sees 24 dancers embody the birth of neurons, cell family formation, synapses, and neural pathways. Oberfelder consulted Ed Lein from the Allen Institute for Brain Research, and Gary Marcus to evolve the movement vocabulary.
 
Collaborators:
Dancers: Mary Madsen, Pierre Guilbault, and Hannah Wendel.
Film co-director: Eric Siegel
Neuroscientist: Dr. Weiji Ma
Composers: Daniel Wohl, Sean Hagerty (New Music USA Grant recipients) and Angelica Negron
Dramaturg: Jessica Applebaum
Lighting designer: Kate Bashore
Stage manager: Katie Houff
*Jody also performs the role of the "head docent"
---
"I think visually as much as physically. Films can zoom in and zoom the audience in.
I'm all for Doris Humphrey's 'theory of the strong diagonal,' but close ups and fractal distances interact with our visceral senses just as much. The tricky part is creating a dialogue so that the film is a necessity in the live performance. Live time-based art is extraordinary. Movement is like smell, going right to the brain. Film adds another dimension of play."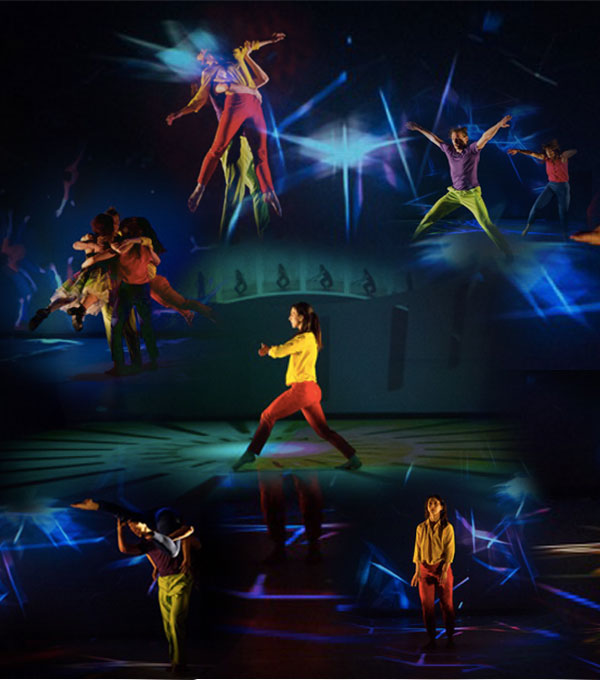 The Brain Piece. Photos by Christopher Duggan.
"In The Brain Piece I use film to support the notion of creating a world of the brain. The film that opens the work is projected on floor and wall, and  the 24 dancers making connections are all shot from above, so it's like you are looking in a brain, watching neurons' interplay. There are other films that play with motion, time, optical perception and memory.

For Dance of the Neurons, I consulted Ed Lein, a neuroscientist at the Allen Institute for Brain Research. He drew little cartoons of what happens as neurons are formed; these sketches actually became part of the storyboard for the film. Once neurons are born, we don't get new ones (except olfactory and in the hippocampus), but we do make new connections. Neuro-plasticity keeps us bright. Choreographically, I dove into this idea. The collaborative and creative jolt individual dancers' energies keep the neurons firing.  More than just metaphors for neurons, the dancers in the live piece are human embodying not only what the brain is and does, but our human function as thinking-feeling beings. We have a section we call "In the wake of someone's thought."
I am interested in how different parts of the brain communicate with one another. And how dancers communicate to an audience so that we are part of a giant brain."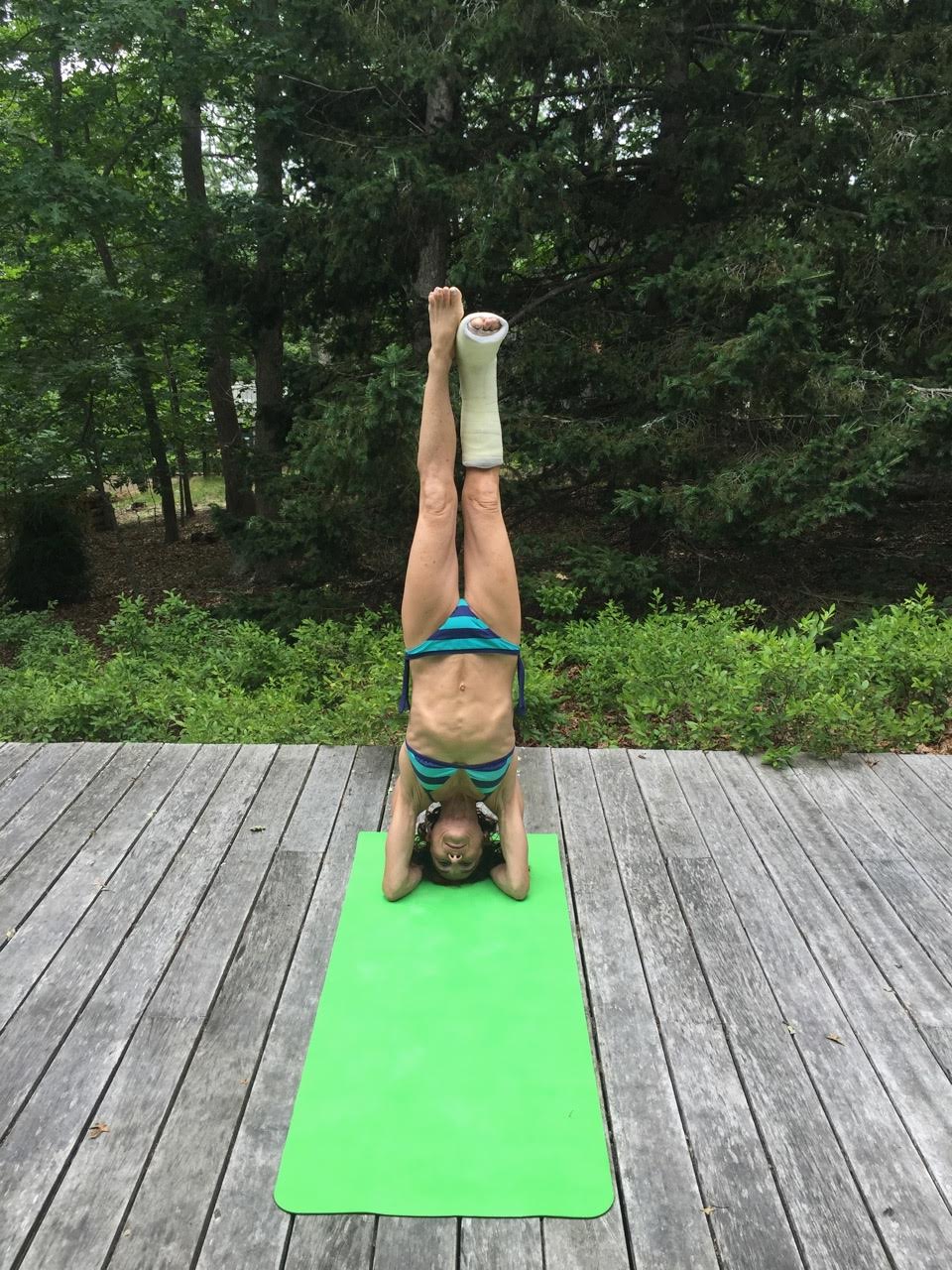 Jody's favorite photo taken this summer.
In between directing, choreographing and filming, Jody Oberfelder still finds the time to travel, do yoga and more... despite an injured foot.
"I wasn't injured per se. After years of pretty athletic dancing and an acute Morton's Neuroma (for wearing too-tight boots) that lead to nerve damage, I developed a misalignment of the bones of my right foot. A family history of bunions exasperated the pressure... So I got my foot realigned. This foot surgery enforces a slow time reflective parenthesis in my life," says Jody with admirable optimism. "My summer is a stack of books, grant applications, couch choreography (seriously — I made a very cool upper body phrase this week!).
After travels this year to many far flung places: Germany, Sweden, Venice, Hawaii, Washington DC, THIS is the thing that's making me stay in one place for the rest of summer. Though my film, Dance of The Neurons is traveling for me!" (Last weekend on July 9th, Jody Oberfelder Projects went to American Dance Festival's Movies by Movers).
My company has an October fall tour to Prague and Frankfurt and my dancers will be coming out to our country house for a creative retreat mid August. We'll have a New York season for The Brain Piece (to be determined soon)!"