The Joffrey's Choreographers of Color Awardees Present Work in Chicago On March 1, 2014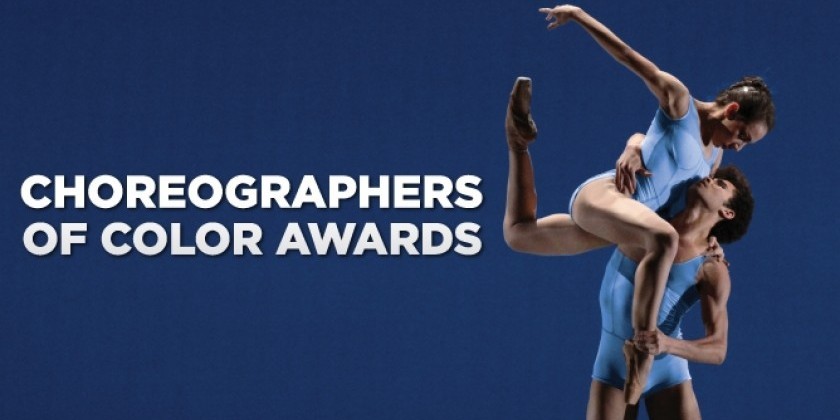 NYC's Stefanie Batten Bland will present the World Premiere of "Chival"
On November 4th 2013, three choreographers emerged winners of the prestigious Choreographers of Color Awards: Stefanie Batten Bland from New York, Justin Allen from Maryland, and Norbert De La Cruz III from California. The winning choreographers were given the backing and support to choreograph new dances for trainees at the Joffrey Academy. Working closely with the academy's Artistic Directors Anna Reznik and Alexei Kremnev, each choreographer was allocated a minimum of 30 rehearsal hours and a stipend of $2,500 to prepare their works.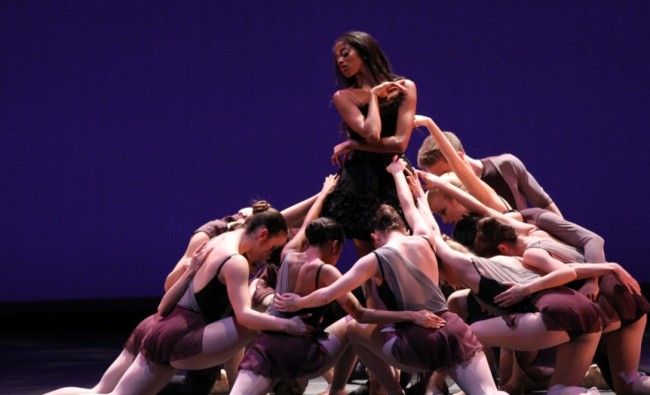 Choreographers of Color Awards Performance 2013; photo courtesy of Herbert Migdoll
 
Come March 1st 2014, the choreographers will present the fruits of their labor at "Winning Works: Choreographers of Color Awards 2014." The one-night only performance at the Harris Theater for Music + Dance in Millennium Park, Chicago comprises of three world premieres as well as a restaging of Le Roi S'Amuse by Alexei Kremnev.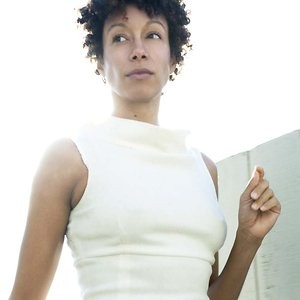 Stefanie Batten Bland; photo courtesy of Joffrey Ballet
 
Once a trainee herself at the age of 15, Stefanie Batten Bland has gained much experience under her belt by dancing for Bill T. Jones/Arnie Zane Dance Company, Pal Frenak, Georges Momboye, Pina Bausch Tanz Theater Wuppertal, Lar Lubovitch, Julie Taymor, Angelin Preljocaj, and many more dance companies. Prior to her residency with Joffrey Ballet, Bland was a 2010-12 Baryshnikov Arts Center Artist in Residence, a Jerome Robbins "NEW Fellow," as well as a 2011/12 Cambridge Who's Who! of Professionals and Entrepreneurs. Company Stefanie Batten Bland took root in France in 2008 and has since toured throughout the USA, Europe, Asia, and Africa.

Trainees rehearsing Chiral by Stephanie Batten Bland; screenshot of an interview with the winning choreographers
(Watch video here: www.joffrey.org/winningworks)
 
Chiral is Bland's contribution to the Joffrey Ballet's evening of "Winning Works." Staring two male and eight female dancers, Chiral is a marriage between classic and contemporary dance vocabulary and symmetrical and non-symmetrical orders.
"Chiral" is an idea that is actually about symmetry and nonsymmetrical identical forms. For example our hands are identical, yet they have very different behaviors and they have many different tasks in the body. We've taken basic physical phrases and we've cut them up and we've put different parts together… Perhaps incorrect parts together? And we've watched how to body actually renders them comfortable so that the body can execute them.
—Stephanie Batten Bland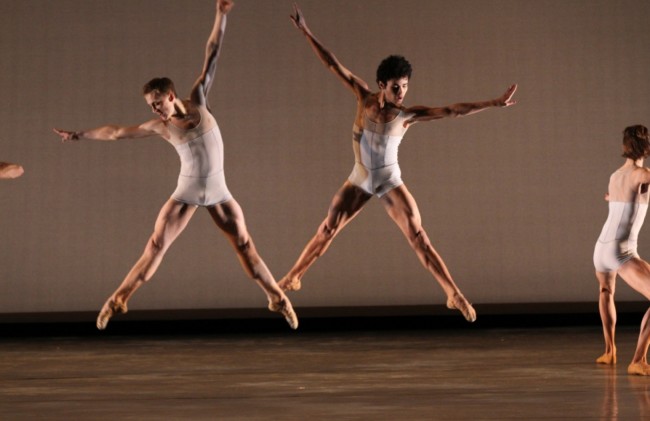 Choreographers of Color Awards Performance 2013; photo courtesy of Herbert Migdoll
 
More Information
Date and Time: March 1st 2014 at 7PM
Venue: Harris Theater, 205 E Randolph Street, Chicago, IL 60601
Tickets: $20 in advance or $23 at the door;
Call the Harris Theater Box Office at 312-334-7777 or visit www.harristheaterchicago.org.