A Postcard From Neville Dance Theatre: Artistic Director Brenda R. Neville Sheds Light On "EXPOSED" & Other Works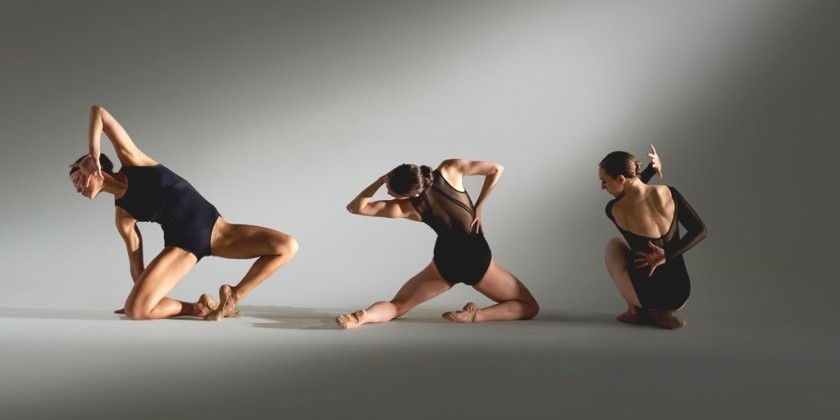 WHO: Neville Dance Theatre
WHAT: "EXPOSED"
WHEN: November 5 @ 3PM & 7:30PM
WHERE: Actors Fund Arts Center, Brooklyn, NY
---
About EXPOSED...
I wanted to do a piece that explored the diminishment of anonymity in our internet driven world for some time, approaching it from the angle of the point of view of those where a line has been crossed from welcomed sharing to invasion of privacy or exploitation. This could be from trolling, stalking, bullying, gossiping, hyper criticism and even the increase in public surveillance, paparazzi, etc. How would this feel and how does one confront and even reclaim one's sense of privacy back? 
Photo copyright: Neville Dance Theatre.
About BLESSED...
My second piece for this program, Blessed, was entirely inspired by the music, which I heard about three years ago and new immediately that I wanted to create a piece to. Every time I listened to it the movement would just play in my mind as if it was already choreographed and I was watching the finished work already being performed. It was choreographically lead by the musical composition of the individual phrasings of the cellos plus the overall beauty and tone of the music which conjures an ethereal and transcending feeling for me. So I followed where it led. I love finding music like that. Just pure, visual and emotional inspiration.
Choreographer Billy Blanken. Copyright of the artist.
About the Guest Choreographers...
The choice to bring in guest choreographers to complete the program was for several reasons. First: to provide choreographers with opportunities to create new works and have them presented, which is part of our mission. Second: to challenge our dancers and allow them opportunities to work with other choreographers and expand their artistry. And finally, to provide our audiences with even more diverse and exciting programming. I was specifically interested in approaching alumni dancers that are transitioning into a choreographic role and whose works I liked and hence, wanted to promote. This was Billy Blanken. I also simply approached choreographers whose works I enjoy and whom I respect. One of these was Ursula Verduzco. She was interested and accepted the offer; I was thrilled!
Choreographer Ursula Verduzco. Copyright of the artist.
What to expect...
The program and works take audiences through moments of tenderness, affection, excitement, unease, vulgarity, trancension, beauty, discomfort, reflection, empowerment and much more, I'm sure!
How best to describe Neville Dance Theatre...
Thought-provoking, eclectic, entertaining. One person recently described us as "palatable to the rabble." Ha!
---
The Dance Enthusiast Welcomes Members of The Dance Community Into Conversations
Send us a Postcard ( pictures and your text) and let us know what you are up to, where you have been touring, anything at all.
Check out more Postcards on The Dance Enthusiast!