On the Road with Raja...AUSTRALIA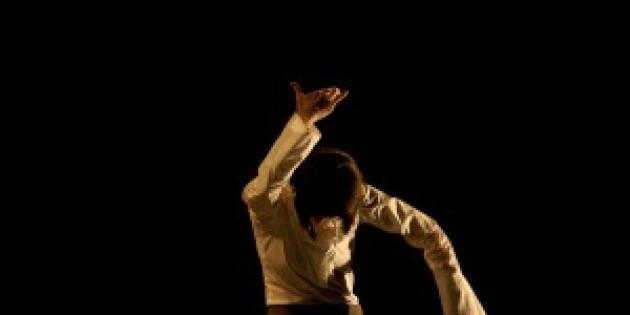 Raja Feather Kelly Delivers a Postcard
On the Road with RAJA...
Raja Feather Kelly, The Dance Enthusiast's newest contributer, dances in the Australian Outback
---
Raja Feather Kelly for The Dance Enthusiast — Melbourne, Australia.
I woke up this morning, slid, feet first, out the end of my bed and headed toward my iPhone.
 
"What am I missing? What happened overnight? What's the update iPhone?"
 
Button, button, slide, expand—
 
"I should take a run," I thought.
 
Keeping on my sleep shorts, I changed into a tank, tied my house key into my shoelaces, started my Radiohead playlist (of course) and headed out the door.
What greeted me was the warm and lively artery of Melbourne, Victoria, Australia--Lygone Street.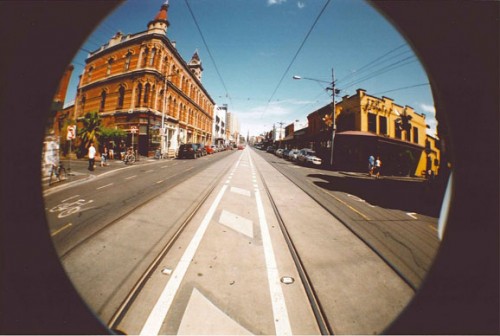 Lygone Street -  During the February Australian Summer -Photo by Raja Feather Kelly...
It's so easy to get lost indoors; to be confused by where you are while hoping to be transported by technology-- missing the experiences that the world offers-- like a day in the life of an Australian.
 
So how long does it take to get the experience of a day in that life?
 
Who knows?
 
I will however, do what I can in the next three weeks to get the most out of the scene-- like a miner for diamonds.
---
THE MOST BRIEFEST HISTORY OF DANCE AND AUSTRALIA:

The first thing I noticed is that what I call Modern Dance in America; is called Contemporary Dance in Australia. Though I have played with saying 'Post- Modern' and even 'Post- Post Modern', I have always categorized the experimental, the form challenging, and ,dare I say, wacky to be 'modern.'
 
With the help of television's So You Thing You Can Dance, 'Contemporary Dance' was defined to me as the untold fairy tales that ballet didn't get to; where sticking to narrative, emotional lyricism and patriarchy reign over experimenting or looking forward into expressing the human condition.

Here though, in Melbourne, 'Contemporary Dance' is known for being the 'non-prescriptive' dancing that uses energies and synergies for greater purposes than the conventional or concert.
 
---
OK, SO THIS IS A RACE THROUGH CONTEMPORARY DANCE HISTORY IN AUSTRALIA: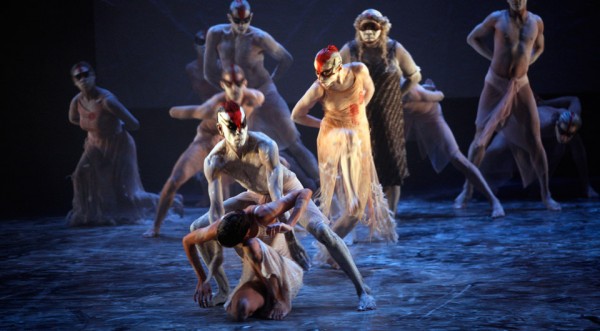 The Bangarra Ensemble in Fire © Bangarra Dance Theatre
1. A contemporary dance hullabaloo began in the mid 70's in Sydney with Carole Johnson from New York, a dancer with
Eleo Pomare
.
the information below is from this site:
http://www.dictionaryofsydney.org/entry/national_aboriginal_and_islander_skills_development_association
"Carole Johnson toured Australia as part of the Eleo Pomare Dance Company of New York in 1972, and was commissioned by the Australia Council for the Arts to run dance classes for Aboriginal people in Sydney. [1] She set up the classes in the St James Church Hall, Bridge Road, Glebe. [2] Students from this group performed at the Aboriginal Tent Embassy in Canberra in 1972. When Johnson returned to the United States at the end of the year, the classes were irregular. David Gulpilil taught traditional dance and Lucy Jamawan from the Phillippines taught modern dance. Johnson returned to Sydney in 1974 and the regular classes resumed. [3]
In 1975 a display of Indigenous dance was planned at the Black Theatre, and a six week workshop was held at the theatre's Art and Culture Centre. It was here that the concept of Indigenous dance in Australia encompassing three distinct styles – traditional Aboriginal, traditional Torres Strait Islander and contemporary dance – was conceived. "
by Zoe Pollock ,2008
***note in 1989 Carole Johnson founded, now headed by Stephen Page the
Bangarra Dance Theatre
---
2. Then there was a touring dance exchange with NYC (the most radical of hoopla.)
 
3. This lead to dancers and choreographers experimenting - sometimes combining visual art with very little dancing -
Maeryl Tankard
- a ballerina, Pina Bausch dancer, and acclaimed Australian artist.
Here is an excerpt from her biography on her web page, that is linked above.
"Internationally acclaimed for the emotional punch packed into her inventive choreography, Meryl Tankard is one of Australia's finest contemporary artists. Tankard continues to work around the world, with recent projects ranging from a sell-out Sydney and Melbourne season of The Oracle to her recent graduation from the Australian Film, Television and Radio School in Film Directing.

Meryl Tankard's  The Oracle


Having leapt to fame in Europe with Pina Bausch, Tankard returned to Australia to create a dance theatre aesthetic all her own. Her time at Australian Dance Theatre is noteworthy for the succession of hit productions she created on a dynamic, versatile company, touring extensively to high acclaim. Tankard's signature work, Furioso, packs the emotional and sensual punch which epitomises her work in a nuanced, sometimes poetic, sometimes fierce production of dense choreographic invention.

Tankard has created work for some of the world's finest companies and her large scale commissions, such as the opening ceremony for the Sydney Olympics in 2000 bear testimony to her imaginative range."
---
Chunky Move: Glow
4. By 2010 there were about 15 dance troupes gettin' their piece of the contemporary dance pie. Namely:
Sydney Dance Company
(Graeme Murphy),
Chunky Move
,
Lucy Guerin
. And so many others . . . (I will learn more)  
Right now, I'm going to take a few classes, see a few shows, talk to a lot of people and report back.

G'day.
---
RAJA'S STOPS
Classes and Teaching:
a. Dancehouse – Australia's Premiere centre for independent
    contemporary dance research, training, and performance.
    Summer Training Intensive. 10 days 10 teachers including me!
   (ps Australian Summer is in February!)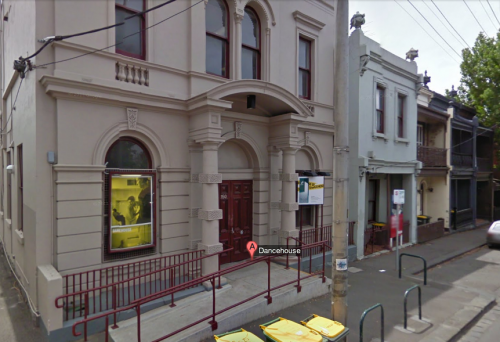 Dance House- Setting of the February Summer Series That Raja Is Part Of...(google maps photo)
b.
Chunky Move
(1995) – Contemporary Dance Company and center for public
    classes.
Performance:
Ros Warby in Tower Suites Photo © Calista Lyon
a. 
Arts House
– A city initiative for curated performance, exhibitions, live art,
    installations and cultural events.   
Tower Suites –Ros Warby WORLD PREMIERE
– Choreography between dance,
   voice, cello and film.
b. Arts House – A city initiative for curated performance, exhibitions, live art,
    installations and cultural events.     
And the Birds fell from the Sky- Il Pixel Russo (UK)- a
joyride from inside your
     head all the way to the edge of civilization, crammed into a car with thee
     Faruk Clowns.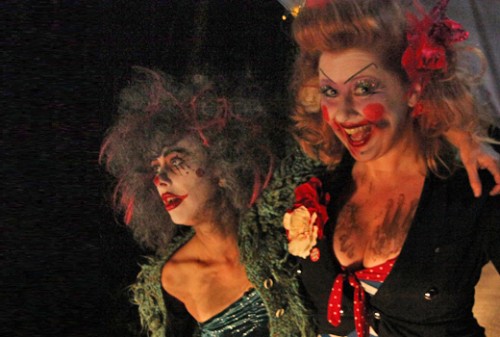 And the Birds fell from the SKY-ll Pixel Russo, Photo credit: Joe Murray
 
---
---
The Dance Enthusiast is delighted to hear from you. Share your story with our enthusiastic audiences and be part of the conversation. Send a digital POSTCARD to The Dance Enthusiast at info@dance-enthusiast.com. Include your text (not a press release) and three to five properly credited pictures, or links to short video. If you have any questions, let us know.
---
The Dance Enthusiast - News, Reviews, Interviews and an Open Invitation for YOU to join the Dance Conversation.