POSTCARD: American Repertory Ballet Transforms Selves Into Fairy Folk for "A Midsummer Night's Dream"
The Shakespearean Tale Unfolds in New Brunswick this April 1-3, 2022
Hi there! My name is Erikka Reenstierna-Cates and here at American Repertory Ballet, we are in the final days leading up to the much anticipated A Midsummer Night's Dream — a world premiere sprung from the creative mind of our newly anointed Artistic Director Ethan Stiefel.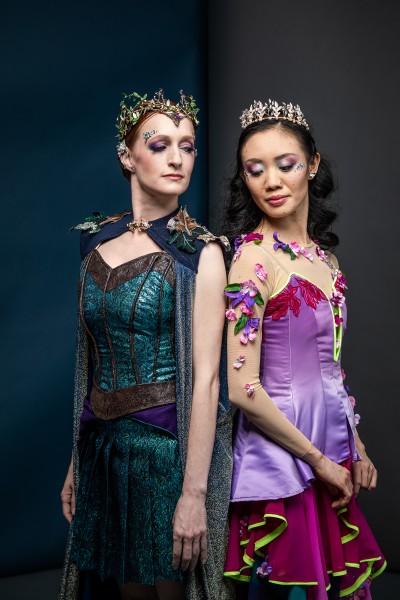 Gillian Murphy and Ryoko Tanaka; photo courtesy of American Repertory Ballet
There's a palpable energy in the studio as we prepare for our first costumed run, a hum of electricity as dancers flit around the space.
Suddenly, we are all transformed. No longer are we common people, but fairy folk and elves and changelings (not to mention the occasional donkey milling about), dressed in gorgeous pastels and jeweled pointed ears, dripping in flowers and chiffon and silken layers.
There's laughter, enthusiasm, and oohs and aahs aplenty as we admire the handiwork of the brilliant Janessa Cornell Urwin, ARB's wardrobe supervisor.
Light pours in through the penthouse windows and floods the room, bouncing off the mirrors that line the opposing wall and just like magic, the enchanted forest in which the ballet takes place seems to materialize around us. It's all becoming real right before our very eyes.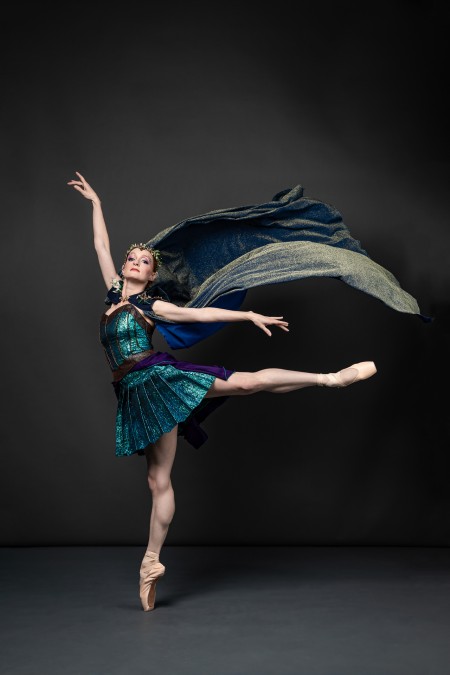 Artistic Associate Gillian Murphy as a reimagined Oberon in A Midsummer Night's Dream; photo by Harald Schrader
"Dancers, the call is places."
Giddy and filled with something almost childlike, the studio erupts into applause. We're beaming— all of us, staff and dancers alike— grinning ear to ear with excitement, for this thing that we are all so committed to and invested in, to the long held art of storytelling, to the beauty of ballet. Our rehearsal director Ian Hussey begins the music and Felix Mendelssohn's sweeping score accompanies our cheers — already brilliant when pre-recorded but shall be tenfold more fantastic when performed live with the Princeton Symphony Orchestra, conducted by Kenneth Bean.
We all take a breath, taking our places in our designated spots, ready to begin at the top of the show. We inhale, exhale — and dance!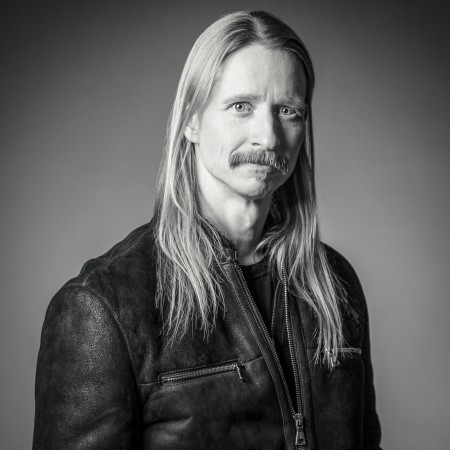 Artistic Director of American Repertory Ballet, Ethan Stiefel; photo by Harald Schrader
Ethan Stiefel's choreography is nothing short of fun; the whole production from beginning to end is an absolute rollicking romp. He has this wonderful knack for making ballet relatable and engaging— a trait especially relevant in a show like Midsummer where the plot largely revolves around the blurred line between fantasy and reality. How he toes that same line, in this case between balletic classism and a charming, human sense of movement, is apparent from the very first entrance of Puck, the Elves, and Oberon until the last appearance of the story's beloved Bottom.
Speaking of Oberon, in this version the role has been reimagined for a woman, no less powerful and just as delightfully cunning as her male counterpart. The legendary Gillian Murphy, our Artistic Associate, will be performing this principal role on April 1st at 7:30 PM and April 2nd at 2:00 PM. The magnetic ARB dancer Annie Johnson will perform as Oberon April 2nd at 7:00 PM and April 3rd at 2:00 PM.
American Repertory Ballet behind the scenes of A Midsummer Night's Dream; photo courtesy of the company
There's something so special about this production, and I'm not saying that solely because I'm fortunate enough to be dancing in it. There is such a touching weight to Ethan's Midsummer— amidst the frolicking fairies, mischievous 'Elven units' as we call them, and hilarious chaos, there is a clear theme to it all that is equal parts tender as it is clever.
A Midsummer Night's Dream is a Shakespearean tale, timeless as ever, but there is an element that is so poignantly appropriate about our director's vision, and so unmistakably right about it:
That with hope and a little magic, sometimes even the most improbable can become possible.
That the mundane can morph into the spectacular.
That with compassion, we can find commonality. Unity.
That maybe with a little love, we too can overcome.
---
---
The Dance Enthusiast is delighted to hear from you. Share your story with our enthusiastic audiences and be part of the conversation. Send a digital POSTCARD to The Dance Enthusiast at info@dance-enthusiast.com. Include your text (not a press release) and three to five properly credited pictures, or links to short video. If you have any questions, let us know.
---
The Dance Enthusiast - News, Reviews, Interviews and an Open Invitation for YOU to join the Dance Conversation.