POSTCARDS: Blakeley McGuire, Dancing at The Concert of Hope for Pope Benedict XVI-April 2008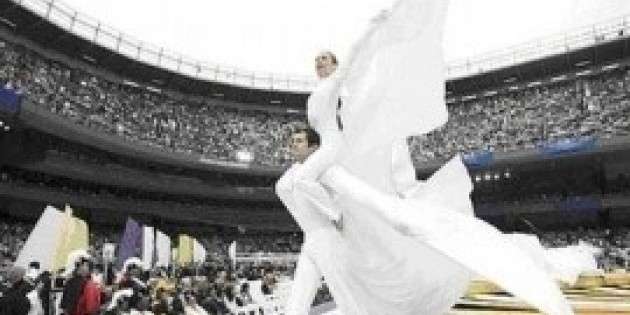 "Postcards" asks dancers and dance enthusiasts to share with us their travels from home, as well as their unique personal journeys through the dance landscape.
Photos courtesy of Blakeley McGuire
Story Written by Blakeley McGuire 2008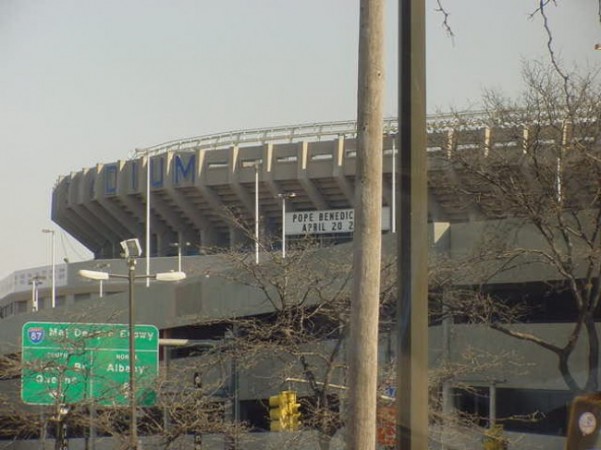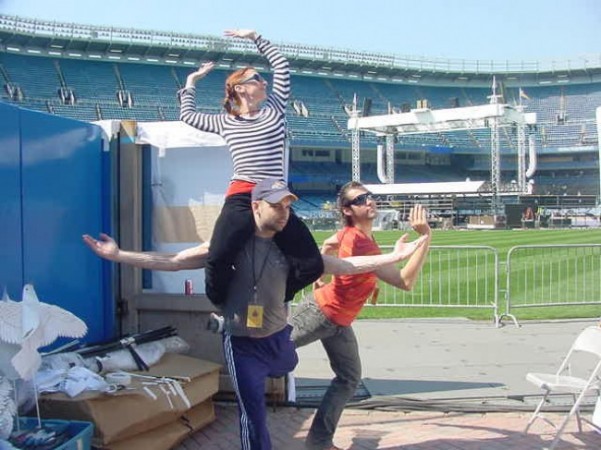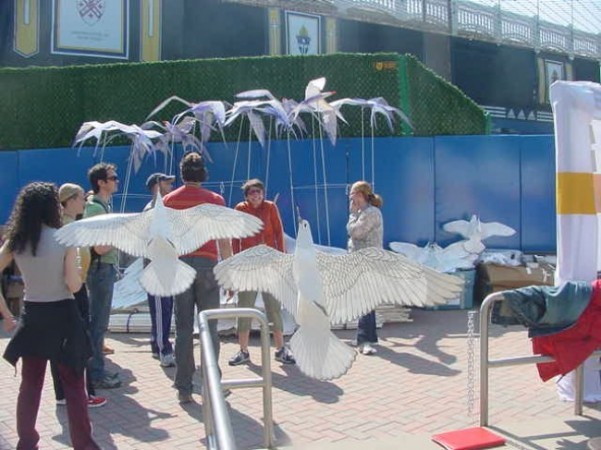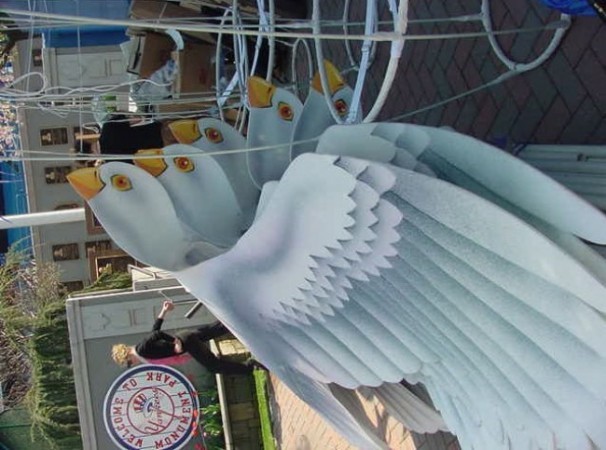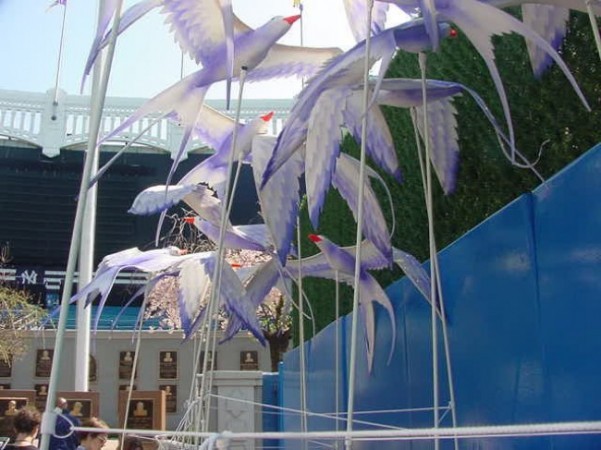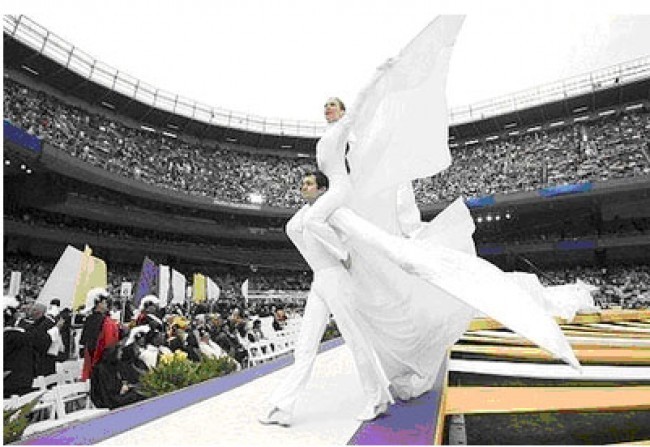 The life of a professional dancer in New York is like no other. It offers opportunity at every turn for those eager and willing to explore its' bounty. As a dancer with the Martha Graham Dance Company, most of my time is dedicated to its' purpose and vitality. However, during those periods when the company is on break, I strive to work on creative projects that "fill the well" and offer a fresh perspective on my vocation.  
During one such period in April, I found myself immersed in a variety of dance experiences working with new dancing bodies and new ideas. One especially meaningful experience was the opening ceremony for Pope Benedict XVI's mass at Yankee Stadium, held before an audience of 60,000 Catholic faithful.
The Concert of Hope for Pope Benedict XVI was choreographed by Daniel Ezralow and employed a company of twenty professional dancers from all walks of dance-life. Dancers from MOMIX, Stephen Petronio, Battleworks, the Martha Graham Dance Company, as well as freelance dancers from LA's film world came together to realize Ezralow's vision.
To open the show, we danced as doves symbolizing hope wearing huge wings constructed of china silk and wooden dowels. In the closing dance, we carried enormous doves - puppets created from silk and foam. The effect was magical and the crowd cheered as we danced by shouting, " thank you" and " we love you".
This grand event was a huge feat of organization and creativity for the choreographer. He was responsible for staging every aspect of entrances and exits in exacting detail for the stage show as well as for the television audience. He had to be aware of who stepped where at what exact moment, camera angles, and even wind factors with props-. (Yikes!).
The final result was a magical day and I knew that the work we had contributed to the event touched the crowd with its beauty.
---
The Dance Enthusiast is delighted to hear from you. Share your story with our enthusiastic audiences and be part of the conversation. Send a digital POSTCARD to The Dance Enthusiast at info@dance-enthusiast.com. Include your text (not a press release) and three to five properly credited pictures, or links to short video. If you have any questions, let us know.
---
The Dance Enthusiast - News, Reviews, Interviews and an Open Invitation for YOU to join the Dance Conversation.