POSTCARDS: UNISON FETISH - Cupcake Cadets Invade The West Village!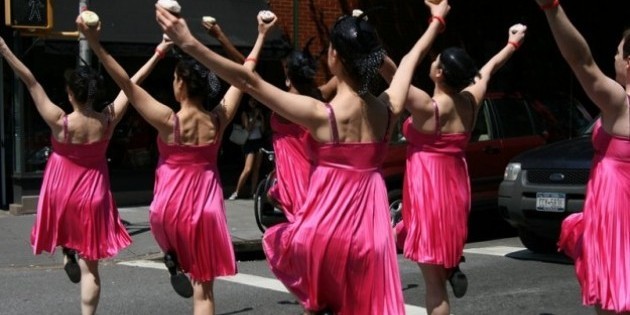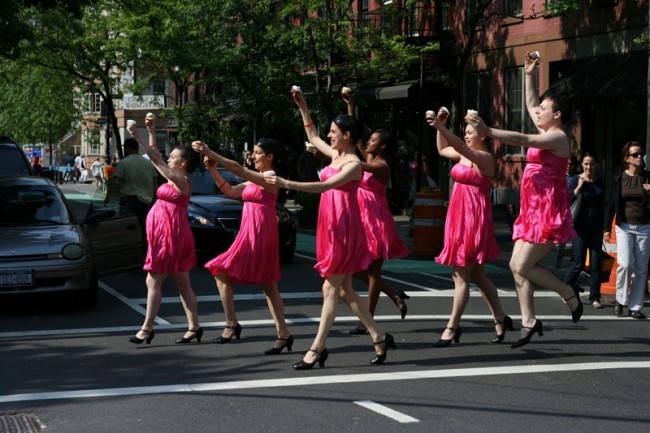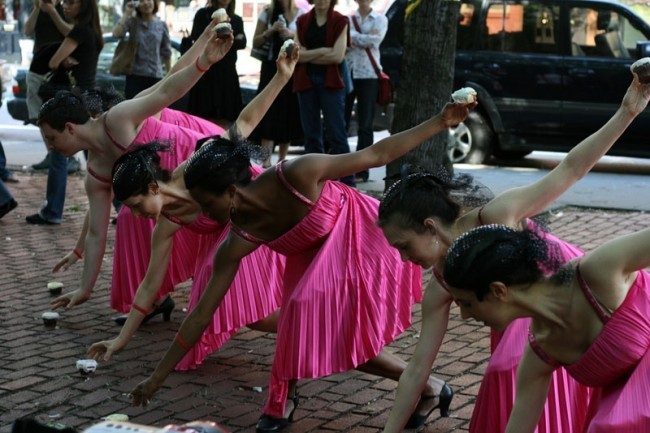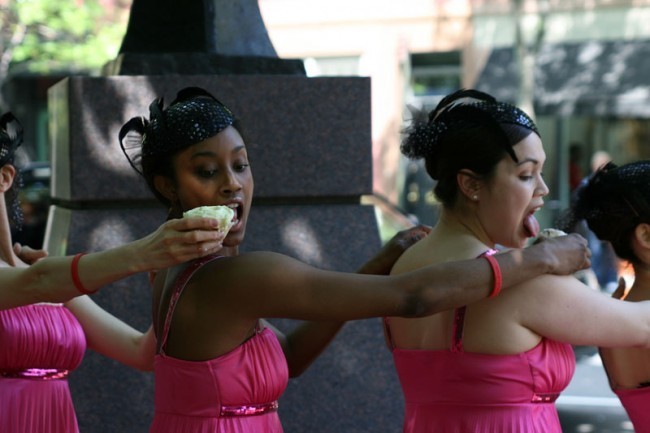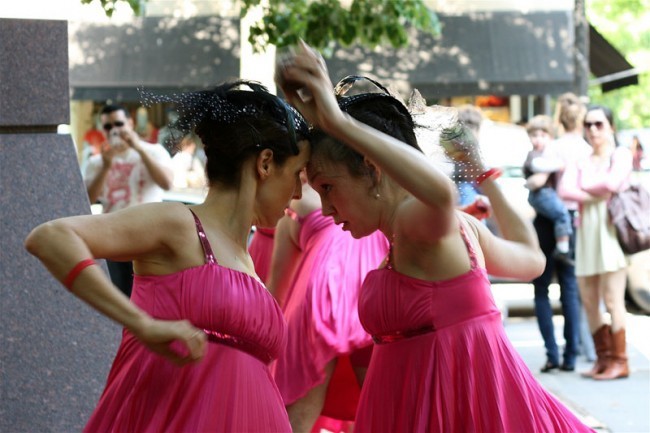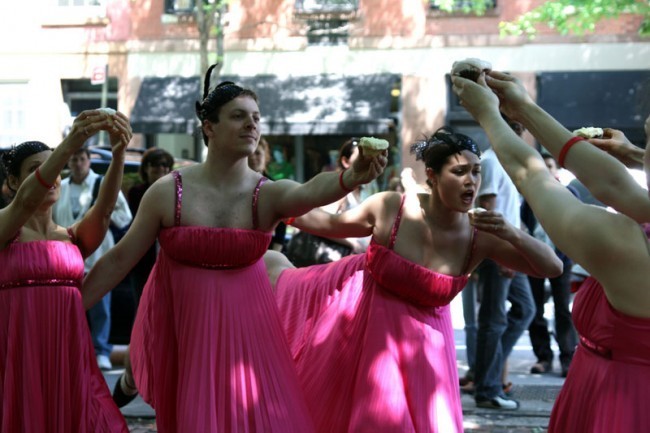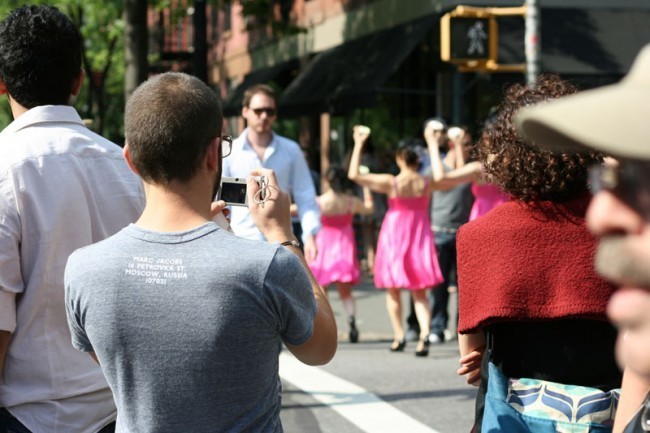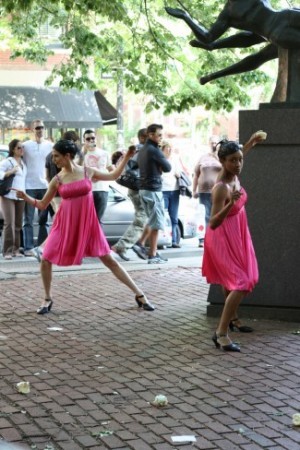 ---
(Editors note: 
"Postcards" asks dancers and dance enthusiasts to share with us their travels from home and /or their unique personal journeys through the dance landscape.)
---
Photos by Hope Davis © 2008
Postcard submitted by Sue Hogan and written by Christine Jowers © 2008

On May 17, 2008, six members of the Cupcake Cadet Corps armed with twelve tiny heavily- iced, highly caloric cakes, paraded up Bleecker Street past the Magnolia Bakery- the epicenter of our cities cake craze.

Clothed in sequined confections of hot pink pleated satin whipped up by sweet -toothed designer Liz Prince, the Cadets, otherwise known as Summer Brown, Sheiline McGraw, Marla McReynolds, Joseph Schles, Becka Vargus, and Emily Wassyng, performed a series of dance rituals celebrating the cupcake as a cultural fetish object.

At their final gathering point in the Bleecker Playground, each shiny- eyed recruit cradled two tasty baked desserts in hand while soulfully singing the cupcake national anthem -often thought of as the inspiration for "God Bless America."

Decider-in- Chief, independent choreographer, Sue Hogan- the brains behind the groups' foray- remembers a scary time when the West Village was deprived of pricey pastries, designer shopping, and Sex In the City Bus Tours.

"How ever did we manage?" she mused as the surrounding population savored their morsels of baked decadence.

Mmmmm. Food for thought.
---
Footnotes:
Don't miss the second deployment of Unison Fetish in September. You can witness the event at 3pm and 5pm on Saturday and Sunday, September 13 & 14 and September 20 & 21 on the northwest corner of Bleecker and West 11th Streets in the West Village.

Contact info: suehoganyc@earthlink.net