Related Features
Contribute
Your support helps us cover dance in New York City and beyond! Donate now.
A Postcard from American Ballet Theatre Dancer Katie Boren - My ABT Tour in Los Angeles
Hey guys! Katie Boren of American Ballet Theatre writing about our tour in sunny Los Angeles. ABT was here to perform three shows of La Bayadere. After a long 8-week season at the Metropolitan Opera House, we were ready to wrap up this season and celebrate the hard work we've put in the last couple of months!
This season, I performed in 57 out of 63 shows, dancing in Don Quixote, Whipped Cream, Giselle, Firebird, La Bayadere, Harlequinade, Romeo and Juliet, and Swan Lake.
Here's a glimpse into my experience on tour in LA.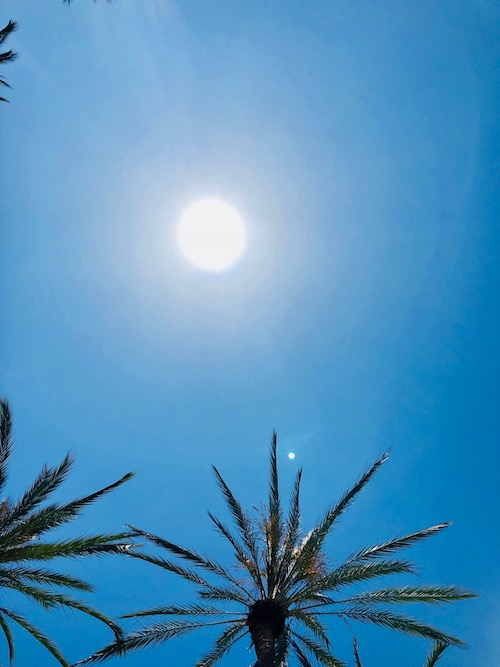 Enjoying a poolside refreshment after the long flight from JFK. We are off the rest of the day but will be onstage tomorrow for a dress rehearsal and a sold-out opening night performance!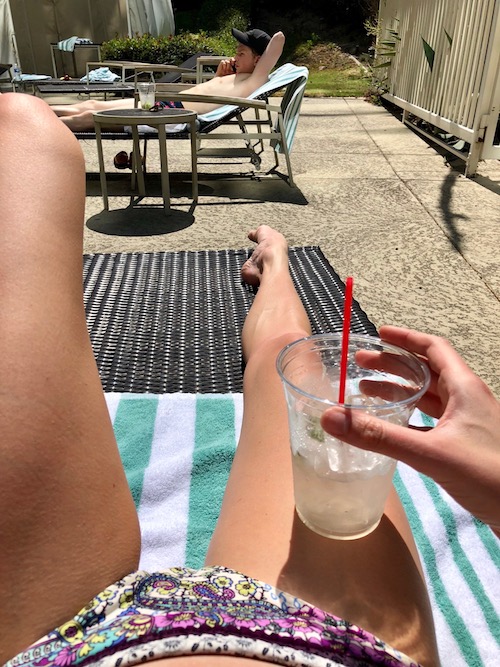 ABT performs at the Dorothy Chandler Pavilion, which is located right next to the beautiful Walt Disney Concert Hall.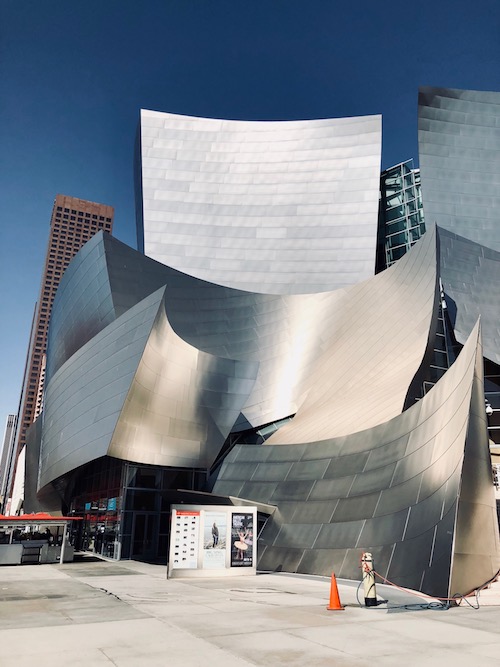 Keeping our cores warm backstage before our next Pas D'Action entrance!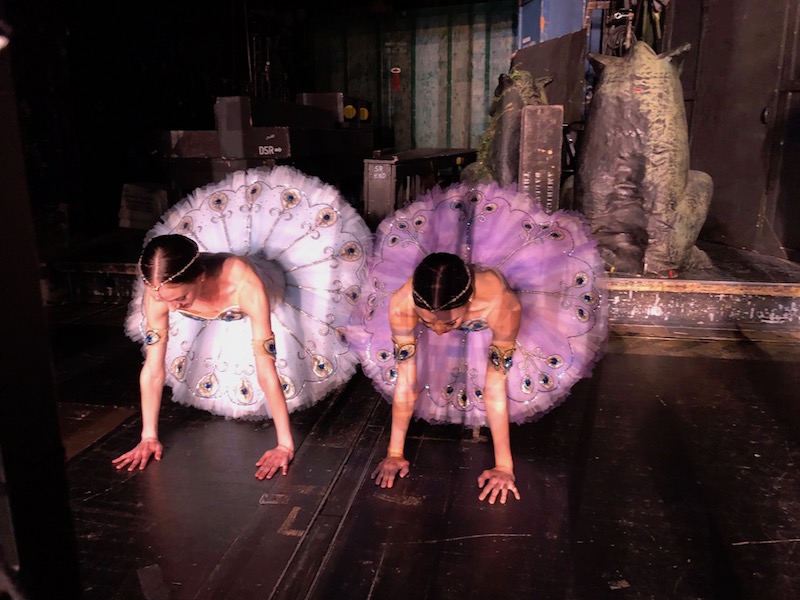 Here is a close-up look at our tutus for the Kingdom of the Shades. Once we put these on, we prepare for a slow and steady stream of arabesques. It's all about control and balance!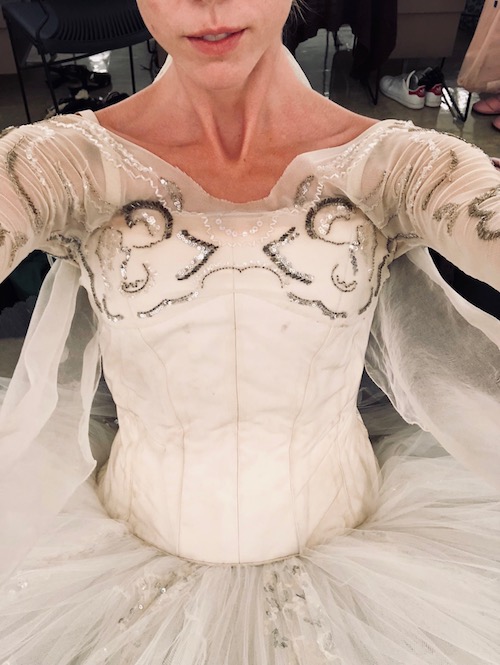 Whenever we are on tour, it's always hard to sneak in time to catch the sights. This sign really caught my eye in downtown LA.
Cross-training is a really important part of my daily routine. In addition to ballet class, I like to start the day off with cardio, and sneak back into the gym on a break in between rehearsals and the performance. Here I am at Equinox Downtown LA to do some balance exercises and weights.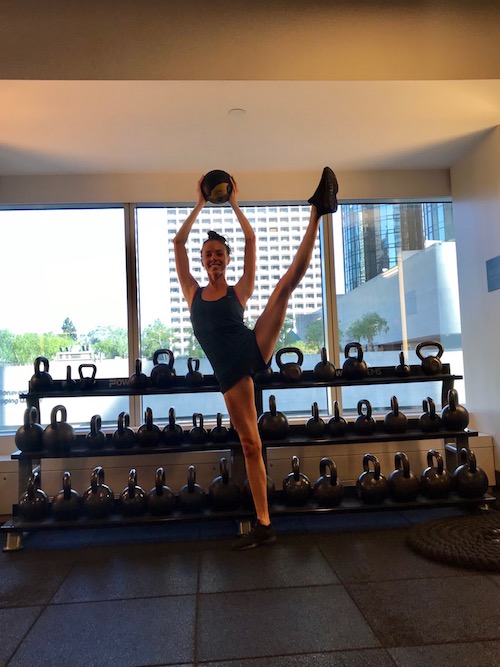 They say imitation is the sincerest form of flattery! He would make a great shade, don't you think? Duncan Lyle, decked in his warrior gear, may just be the next arabesque in line!
Thanks to everyone who came to support ABT this season. 
Until next time!
Here is to vacation and some time off before heading back into the studio for our fall season.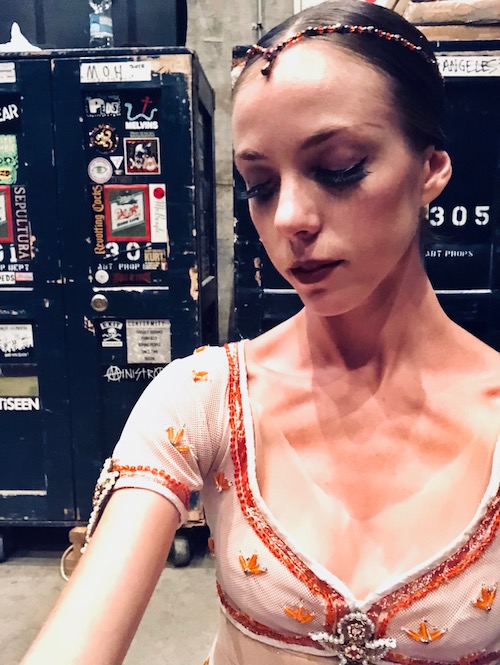 Kathryn Boren is a member of the corps de ballet of American Ballet Theatre. Her training began at six at the Ballet Academy of Texas, later joining the ABT Jacqueline Kennedy Onassis School under full scholarship. In 2011, Kathryn joined Staatsbellett Berlin, under the direction of former ABT Principal Vladimir Malakhov, followed by Boston Ballet, under the direction of Mikko Nissinen. She joined ABT in 2015 after having performed internationally with ABT II (now the ABT Studio Company) from 2009-2011. Boren has performed the roles of principal ballerina in George Balanchine's Allegro Brillante, the principal in Jerome Robbins' Interplay, Swan Lake Act II pas de deux, Grand Pas Classique, George Balanchine's Stars and Stripes, the Hungarian Princess in Patrice Bart's Swan Lake, the Lilac Fairy in Märchenballett, Arabian in Mikko Nissinen's Swan Lake and a demi-soloist in George Balanchine's Diamonds.
---