A POSTCARD from Anna Becker, Executive Director of On Stage at Kingsborough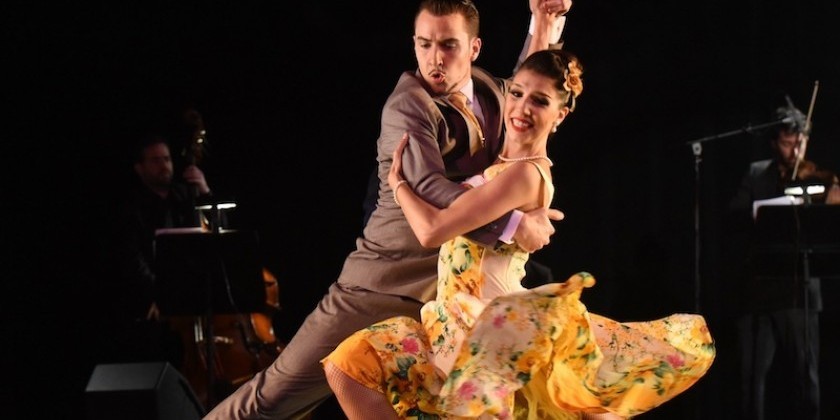 It's that time again, the 2017-2018 On Stage at Kingsborough season is just beginning.
I'm really excited about our dance lineup this year, honoring an array of styles, traditions and eras. Dance from around the world will come to our Brooklyn stage, including brilliant ballerinas from Russia, fiery, sensual tango dancers from Argentina, and Broadway dancers who will celebrate our country's contribution to social dances, from the Jitterbug and Lindy Hop to disco and vogue.
My name is Anna Becker and I'm the Executive Director of On Stage at Kingsborough, a performing center that brings artistically and culturally diverse performances from masters of the form to the varied communities surrounding Kingsborough Community College in Brooklyn, and serves as a destination for all New Yorkers passionate about the arts.
Here is a taste of what you can expect this season.
American Dance Spectacular!; Photo courtesy of Daniel Levine productions
I'm very excited for the first show of our dance season on October 28. American Dance Spectacular! is a performance that celebrates the best in American social dance over the last century. From The Charleston and Lindy Hop to The Jitterbug and Twist to Disco and Vogue, leading Broadway dancers — backed up by Broadway vocalists and a live band —take the audience on a sweeping journey through the last century of American dance sensations. The performance is directed by Daniel C. Levine (Mamma Mia!, Jesus Christ Superstar, Chicago), who has brought the performances Broadway Backstage and Gotta Dance to our stage before, with much acclaim from our audiences. American Dance Spectacular! is choreographed by the absolutely fabulous Al Blackstone who is known for his show-stopping Broadway choreography on So You Think You Can Dance, and who created the Off-Broadway hit Freddie Falls In Love and choreographed the celebrated Off-Broadway show The View Upstairs. Fans of American dance should definitely check this one out.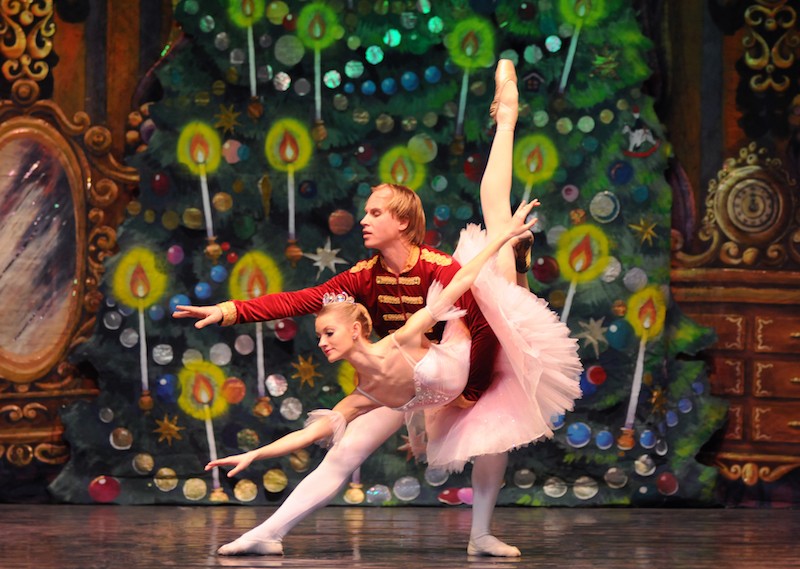 The State Ballet Theatre of Russia in The Nutcracker; Photo courtesy of Hollywood Entertainment Group
To celebrate the enchantment of the holidays, on December 17 The State Ballet Theatre of Russia founded by the legendary Bolshoi Theatre Ballet principal dancer, Maya Plisetskaya will perform the family-friendly, holiday ballet classic, The Nutcracker. This enchanting presentation will feature 40 of Russia's brightest dancers in glorious costumes, as they venture through a fantasy world filled with fairies, princes, toy soldiers, and an army of endearing mice. Audiences will be transported by this stunning full-scale production featuring Pyotr Tchaikovsky's wondrous score, choreography by world-renowned Marius Petipa and The Mariinsky's Vasily Vainonen. The State Ballet Theatre of Russia (from the city of Voronezh), was founded by the legendary Bolshoi Theatre Ballet principal dancer, Maya Plisetskaya and is directed by the award-winning Moiseyev Dance Company soloist Nikolay Anokhin. The performance is the perfect way to top off the holiday season.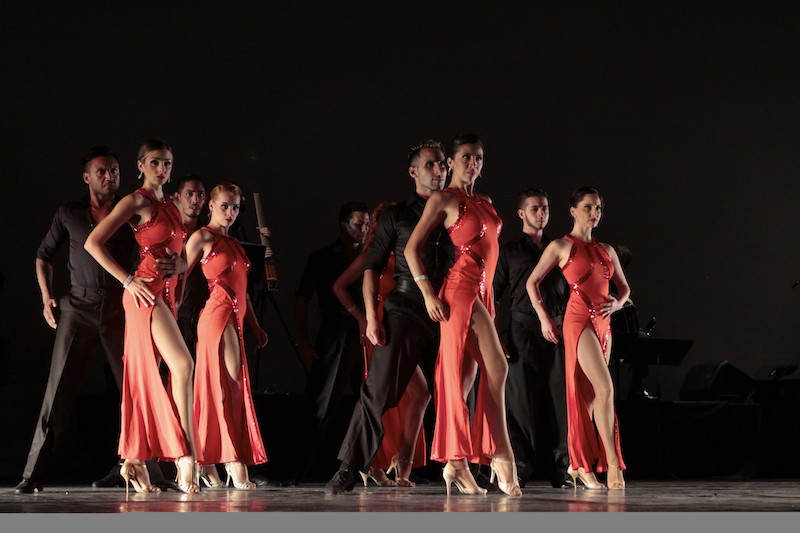 Tango Lovers' Gold Label; Photo courtesy of artist
Moving into spring, on April 14, we will welcome TANGO LOVERS' Gold Label from Argentina. Directed by World Tango Dance Champion Marcos Ayala, the performance will deliver a gorgeous evening of steamy tango, from the rhythms of the Golden Age of 1940's/50's Buenos Aires in Act 1 to the beats of contemporary metropolitan tango in Act 2. Accompanied by live music, pairs will flash and weave across the stage in a spectacular display of skill and passion. This is one that Tango aficionados will not want to miss. 
I invite you to come celebrate dance from around the world and across the ages with us, right here in Brooklyn.  
Sincerely,
Anna Becker
For tickets and more information visit www.onstageatkingsborough.org
---
The Dance Enthusiast Encourages Artists, and their Friends and Representatives to Share Dance Stories and Create Conversation in a POSTCARD.
Find more Postcards HERE.

We are delighted to get mail.
Consider sending a digital POSTCARD to The Dance Enthusiast.
Tell us what you are up to.
Include your text (not a press release) and three to five properly credited pictures, then send to info@dance-enthusiast.com.
If you have any questions, let us know at the same email address as above.