A Postcard from Eryc Taylor about his Company's 11th New York City Season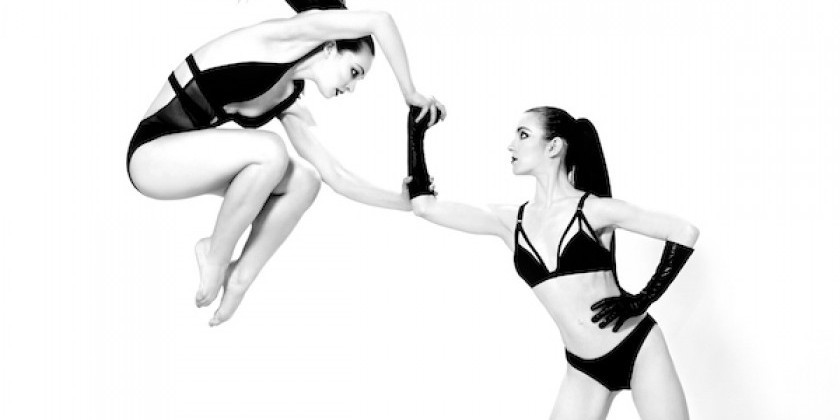 Hello there! This is Eryc Taylor, Founder & Artistic Director of Eryc Taylor Dance, a contemporary 501(c)(3) dance company based in New York City. I'd like to invite everyone to our 11th NYC Season from October 13-15, 2017 at the Martha Graham Studio Theater, which includes a world premiere of our first commissioned piece, Cycles, and four other rep works including the revival of my 1992 duet, Chaise Lung.
Chaise Lung is a dark comedy tango piece I choreographed in collaboration with chorographer Laura Peterson and performed in 1992 at the The Kunsthaus Tacheles in East Berlin, Germany. The revival of Chaise Lung makes it the oldest piece in ETD repertory and coincidentally, the most difficult to re-stage, choreograph, set, and rehearse.
Eryc Taylor; Photo: Steven Mendendez
Last year, while doing some dreaded spring cleaning, I happened to find an old, dusty VHS tape supposedly containing the original performance of Chaise Lung, at the Kunsthaus Tacheles. Fast forward a month (and a film store visit) and I found myself watching the salvaged performance, complete with white noise and reverb like a true VHS recording should be from 1992. In that moment, watching myself dance between fuzzy tracking lines, I decided that one of my proudest moments will become part of the ETD legacy (or history).
The largest challenge with making an old choreographic "new" again is the time. With 25 years separating its inception and restaging, so much of the movement is lost in translation. This problem is only compounded upon as I struggled to direct and develop the characters for my dancers.  Inevitably, I needed to accept the fact that the dancers will bring their own spirit and character to the reworked piece.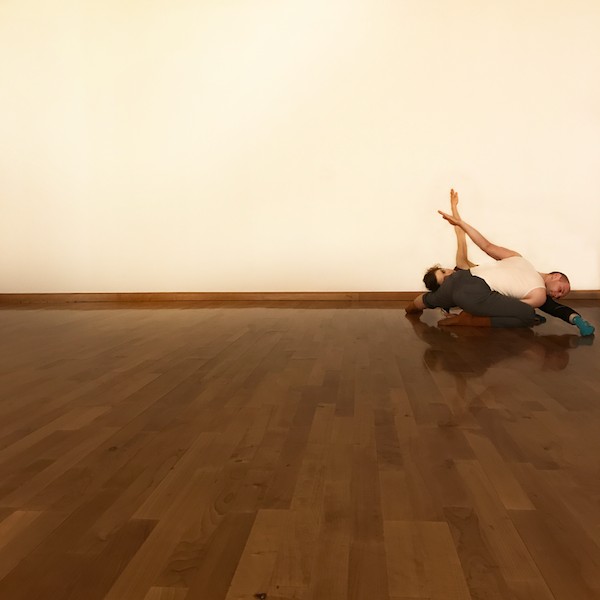 Dancers Graham Cole and Taylor Ennen in Chaise Lung rehearsal. Photo: Eryc Taylor
The score was originally set to a tango composed by Astor Piazzola, but instead of using that score, I decided to commission Salomon Lerner to compose a new, quirky tango score, and that he did!  I've worked closely with Lerner in the past on three other scores. Being a native of Venezuela, this new tango score came very natural to him.  Also, because so most of the choreography was lost in translation, I consulted with renowned tango coach, Sydney Grant, to work with my dancers on some tango phrases to source material.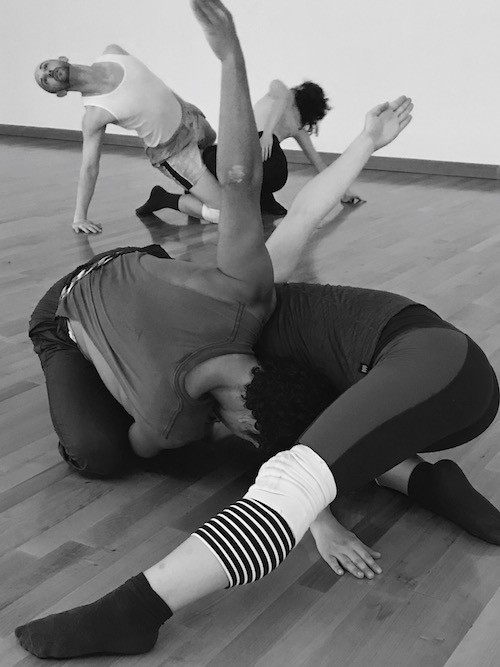 Eryc Taylor Dance in rehearsal for Cycles. Photo: Adria Rolnik
I thought this would be an easy-breezy piece to re-stage, but instead, it was a stress-riddled evolution as the "characters" and mood of the piece slowly assimilated with the new dancers.
I made the decision to restage the work, and know it will be great. I just have to accept the fact that Chaise Lung is inevitably going to be different, which may not be a bad thing after all!
---
The Dance Enthusiast Encourages Artists, and their Friends and Representatives to Share Dance Stories and Create Conversation in a POSTCARD.
Find more Postcards here.

We are delighted to get mail.
Consider sending a digital POSTCARD to The Dance Enthusiast.
Tell us what you are up to.
Include your text ( not a press release) and three to five properly credited pictures, then send to info@dance-enthusiast.com.
If you have any questions re content etc. let us know at the same email address as above.