Lise Friedman and Maia Wechsler on Keeping a Dance Alive in Their Upcoming Documentary - "If The Dancer Dances"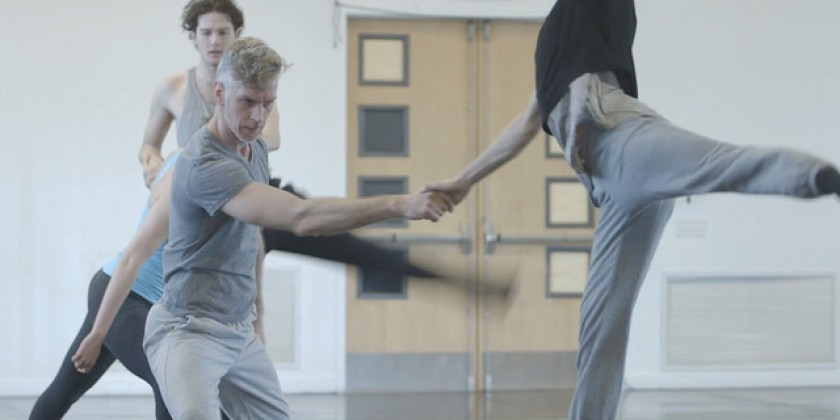 An Intimate Look at the Stephen Petronio Company Recreating Merce Cunningham's "Rainforest"
Pictured above: Stephen Petronio Company dancers rehearsing Stephen Petronio's Locomotor/Non Locomotor
---
Hello Dance Enthusiast readers!
We are excited to introduce you to If the Dancer Dances — a  feature documentary slated for release in 2018. If the Dancer Dances invites you into the intimate world of the dance studio, where a group of dancers from the Stephen Petronio Company breathe new life into a beautiful and mysterious work created 50 years ago.
Our film was inspired by a conversation we began after the world-renowned Merce Cunningham Dance Company closed. Merce Cunningham was one of the greatest choreographers of the 20th century. The work he made changed the way we watch and think about dance. When died in 2009 at the age of 90 and his company closed soon after, we were among his countless fans around the world mourning the tremendous loss.
Former Merce Cunningham Company dancer and stager Andrea Weber and Stephen Petronio Company dancers rehearsing Merce Cunningham's RainForest
And we wondered: What happens to 60 years of pioneering work? Does it just vanish? 
You can go to a museum and see Picasso's life's work. But there's nowhere to go to experience the same for Cunningham, a choreographer who is arguably the Picasso of dance. 
We discovered that most non-dance people had never thought about what it takes to keep a dance alive. We set out to make a film that would capture how dance is passed from body to body, one generation of dancers to the next.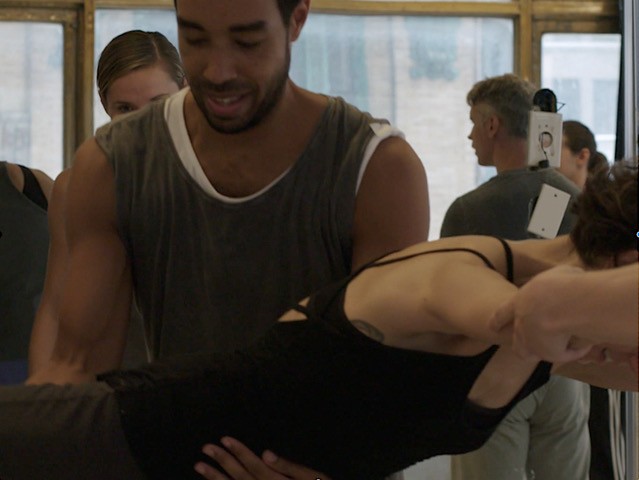 Former Merce Cunningham Company dancer and stager Rashaun Mitchell and Stephen Petronio Company dancer Jaqi Medlock rehearsing Merce Cunningham's RainForest
Luckily for us, the Stephen Petronio Company had just licensed the rights to re-create RainForest, one of Cunningham's most enigmatic and breathtaking works with décor by Andy Warhol, costumes by Jasper Johns, and live, electronic music by David Tudor. We jumped at the opportunity to film the re-creation from studio to stage, as three former members of the Merce Cunningham Dance Company passed the dance to the Petronio Company. 
Our film is slated for completion to coincide with Cunningham's centenary, and we are eager for it to join the celebrations. But, we didn't make this film with only dance lovers in mind.
We wanted to invite everyone in — even those with no particular connection to dance. That's why we've put the dancers at the heart of the film. We're with them through their struggles and triumphs. In the end, this is a very human story. When the curtain comes down, we hope you feel connected to dance in a new and intimate way.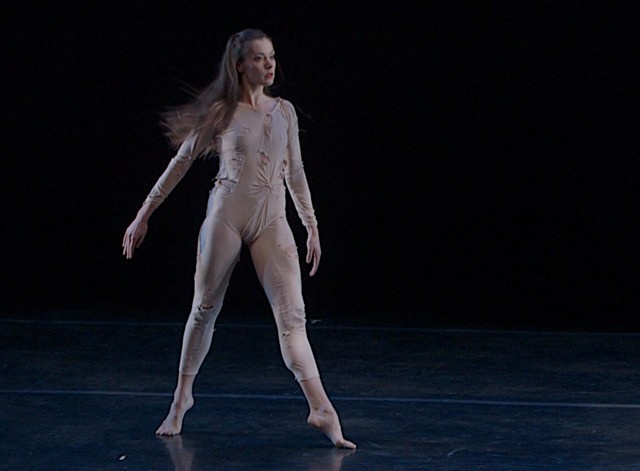 Former Merce Cunningham Company dancer Melissa Toogood performing Merce Cunningham's RainForest
We invite you to learn more about the film on Kickstarter (our campaign ends soon), as well as Instagram, Facebook, and Twitter.
- Lise Friedman and Maia Wechsler
---
The Dance Enthusiast encourages artists and their friends and representatives to share dance stories and create conversation in a POSTCARD.
Find more Postcards HERE.
Find more Dance Enthusiast features, HERE.

We are delighted to get mail.
Consider sending a digital POSTCARD to The Dance Enthusiast.
Tell us what you are up to.
Include your text (not a press release) and three to five properly credited pictures, then send to info@dance-enthusiast.com.
If you have any questions, let us know at the same email address as above.