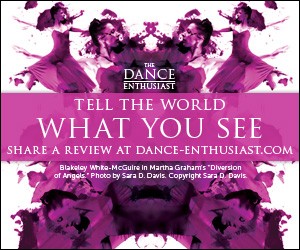 Related Features
Postcards: On The Road With Raja
Diary of an Emerging Choreographer
Raja Feath3r Kelly for The Dance Enthusiast
July 18th, 2012
---
Who Am I Anyway?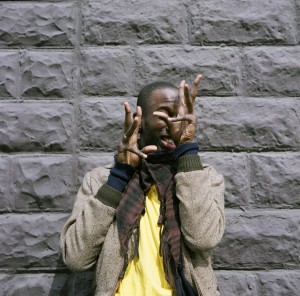 This is Raja; Photo © Erin Shafkind
Martha Graham, often referred to as the mother of modern dance, said, "It takes ten years to make a dancer. It takes ten years of handling the instrument, handling the material with which you are dealing, for you to know it completely."
Anna Halprin, one of the pioneers of post-modern dance, says, "It can take merely 10 seconds to make a dancer."
Having reached my 10th year of dancing, I have decided to embark on a career as a choreographer.
As an emerging choreographer living in a world where something new happens every 10 seconds, I wonder which direction to go and by whose standards I call myself a dancer.
---
What is Dance Today?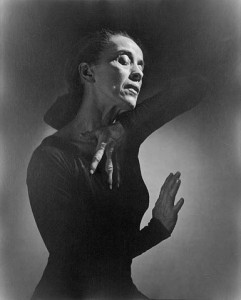 Martha Graham; Photo Creative Commons Licensed
Modern dance - the art of movement and self-expression, a rebellion against classical ballet - and Post-modern dance - a reaction to the aesthetic constraints of modern dance - have both, over the years, upheld an artistic legacy of freedom, inclusivity and experimentation. These schools of thought in dance pushed boundaries in our field and beyond.
Today the reputation of contemporary dance seems de-valued, at least according to conversations I have had with friends and colleagues from different dance companies in New York and Seattle. Many of us feel that our work is regarded by the public at large as "trendy" even "masturbatory" and we sense that we, the artists committed to this work, are seen as irrelevant, possibly deluded, and certainly headed towards poverty.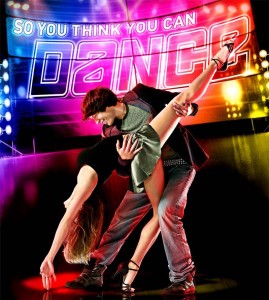 So You Think You Can Dance;Creative Commons Licensed
We've been conversing in response to recent articles about dance and money by
Lightsey Darst
and
Jennifer Edwards
published in
The Huffington Post.
Darst addressed how dancers earn a living, or don't, and even suggested we sleep with rich people for money to support our career. Edwards' response to Darst suggested that if we as dancers do not value our bodies, our practices and our history, then no one
in society will value us.
Putting the money issue aside for a moment; are we clear what the value of dance is in our society today?
Are the dances being made now important? Will they be important tomorrow or in 50 years? Can dance that is made of profound ideas and complex and rigorous mechanics be a catalyst to inspire music, visual art, and theater? Can dance influence or provoke a change of thought in everyday life? Will we look back 50 years from now and think dance is solely the stuff of popular television shows like
So You Think You Can Dance
?
Bunheads
, and
Breaking Point
? Will anyone be able to relate to the work we are creating, or have we become too elite and exclusive for our own good?
---
Confronting Fear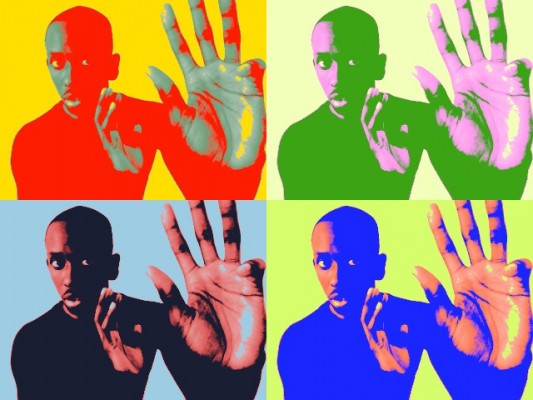 Raja Feath3r Kelly; Photo Ami Garmon
Is everyone watching the HBO television series
GIRLS
yet? It is an incredible show. After being introduced to it, I watched it religiously and have finally figured out what makes the show so amazing. It's the absurdity that can only be rendered from brutal honesty. The episodes seem to truly reflect my current cultural psycho-socio-economic position, as well as that of many of my friends.
In the second to last episode a couple in their early to mid 20s was found arguing about "fear" in the middle of the night, on an empty Brooklyn street.
Begin Scene:
Hannah dreams of being a writer and is terrified that the writer she wants to be is not the writer her friends, family, and professors want her to be. She feels this as a complete challenge to her identity, and doesn't know how to proceed. (It's important to know that the main character in this scene, Hannah, played by Lena Dunham, is also the writer and director of the series.)
"I am scared, okay," Hannah says. "…I'm like very scared all the time."
Hannah's boyfriend Adam responds, wild with anger,"Yah, join the f***g club."
"No," Hannah responds, "I am more scared than people are when they say that they're scared. I am like the most scared person who's alive."
End Scene:
---
WE ARE ALL SCARED.


I have at least 50 friends, around the same age as Hannah who sound just like her. I have friends moving and living and working between countries; splitting their time by dancing with four different dance companies at once. Some feel that they are selling out by taking dance jobs just for the money, and many hate themselves for because they aren't yet doing what they want, when they want, and for whom they want.
I AM SCARED.
Raja Feath3r Kelly's Who's Afraid of Andy Warhol, Photo © Gia Goodrich
I am scared because I want to experience dance making without the need for anyone to validate my experience. At the same time, I want to share my work and have resources for it.
Confession: I want what I do to matter and I want to be influential.
I am still the 14-year-old boy who saw Bob Fosse's "Steamed Heat" and decided to dance until the day he died. I am still the boy who chose to go to school to dance, but would do it only if he could become a professional. And, I am also the boy who can't tell if he has work as a dancer because he's good enough or if it's simply because of the color of his skin and the member between his legs.
Fear.
Currently, I'm in a glass office in Berlin, Germany, preparing for rehearsal. I am on a 10-week residency that I was offered by Ami Garmon, an artist I met in Austria three years ago. I took class from Ami at the
ImPulsTanz Dance Festival
in Vienna after receiving the
DanceWEB Scholarship
.
Working with Ami,led me to look deeply into my motivations as an artist. It was my goal to return to Europe to work with Ami once I decided to become a choreographer. Now, here I am, choreographing.
In order to make this journey, I applied for a scholarship: I didn't get it. I submitted an application for a grant: It was not accepted. I then asked my friends, family, strangers, and their friends and family to send me to Europe so that I could begin to create a new work:
Who's Afraid of Andy Warhol
- a performance about truth and illusion. I did this through a platform I created that resembled the popular fundraising site Kickstarter. The Fundraiser was a huge success. I raised over ,000. I felt honored to have been shown this kind of support. I couldn't be more scared.
Raja Feath3r Kelly's Who's Afraid of Andy Warhol, Photo © Gia Goodrich
As a defense against my fear, I don't stop. I push every day to be better, to think more deeply, and to keep my goals in sight. I am lucky; riding a very big wave of opportunity and… hope.
Here is where I start my journey. I'm going to make dances and performances. I am going to write and be an artist. Whatever I do, I want my audience to get it. I really want them to understand what I am talking, or rather, moving about. AND I am inviting all my other scared friends to do the same.
---


Raja Feath3r Kelly has just finished week one of a ten week Artist Residency in Germany and Austria with his artistic mentor and collaborator Ami Garmon of Remedy and Squint Productions. He is working on three new creations, including an evening of performance titled Who's Afraid of Andy Warhol. Stay tuned for updates from this emerging choreographer and dance enthusiast.