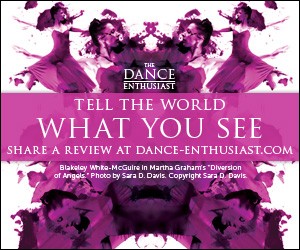 Related Features
QUEENS-BASED IMMERSION DANCE COMPANY PERFORMS IN NEW YORK CITY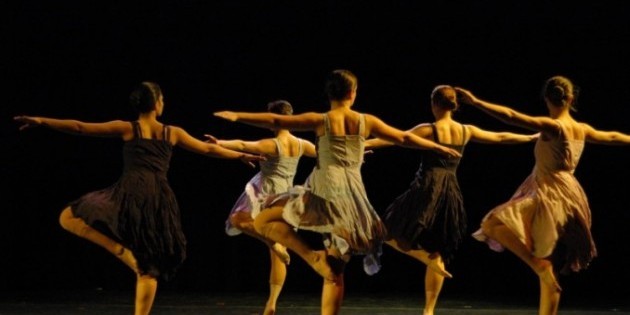 Michelle Durante Choreographer and Executive Director of Immersion Dance Company Sends The Dance Enthusiast a Postcard
A Postcard from Queens: Immersion Dance Company Tells Us About Their First Full Program in New York City-
September 17, 2011
Michelle Durante with Christine Jowers for The Dance Enthusiast -September 2011
---
Immersion Dance Company was created by a group of CW Post, Long Island University students who graduated with their BFA in Dance Studies. We share a unique connection and a similar movement quality. All of our members have trained since they were very young with significant work in ballet, modern dance (the Limon technique) and African dance.  Our idea was to build on the connection that bonds us, and share it with audiences all over the world. We are based in Queens, but we rehearse and perform everywhere. We are: Michelle Durante, born and raised in Queens; Jillian Denis, born and raised in Deer Park, Long Island; Michelle Gilligan, born and raised in Bellmore, Long Island. Carla Reitano-born and raised in Brooklyn, NY; Fumi Osogami, born and raised in Japan; and, Kati-Ann Ashworth-born and raised in Hope Valley, Rhode Island.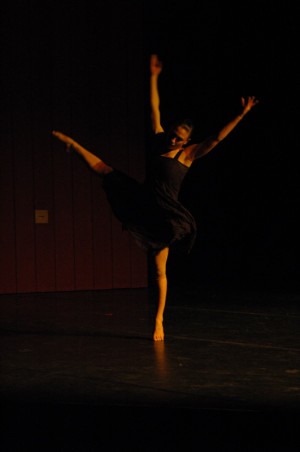 Michelle Durante, Photo © James Bedell
---
We first began performing in New York City in showcases. One of the first was the "Jennifer Muller Hatch Presenting Series" in 2007.Our September 17th, 2011 performance at Dance New Amsterdam was the first full program we ever produced in New York City. We chose Dance New Amsterdam because we had taken part in the "DNA Works in Progress Series" and liked the theater. It is an intimate space, it suits our company well and we were familiar with it
.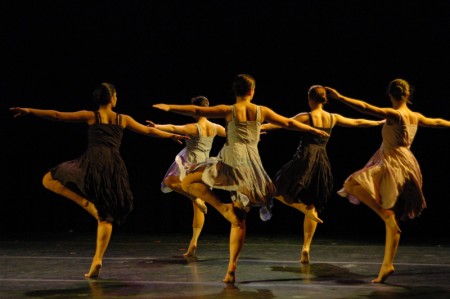 Dancers: Carla Reitano, Jillian Denis, Kati-Ann Ashworth, Gina Hesse, Michelle Gilligan, Photo ©James Bedell
---
Passage was choreographed by me, Michelle Durante. I am the executive director, as well as a choreographer and a dancer with the company. I have performed with Tina Croll + Company since 2007, as well as with David Appel, Deborah Mauldin, and Karen Arceneau and my choreography has been presented at the Fringe Festival in Edinburgh, as well as in Greece, Italy and Madrid, and the United States. Passage was originally created to music by Johann Pachelbel. The Baroque music created a soothing peaceful atmosphere around the dancing, yet it still retained power. In 2010, thanks to our amazing musician, Chris Benvegna,  we began performing Passage to original live music. The live music experience gives us great pleasure and it is something our audience thoroughly enjoys. Instead of counting the music traditionally, we focus on breath timing. The breathing reactions of the dancers to the live music bring a new spirit and excitement to the piece each time we are on stage.
When I began creating this piece in 2007, I was interested in creating something more classically modern than what had been in our repertoire for a long time. I wanted to explore the point when one feels most alive- most joyous in life.
I wanted to pay homage to dance's ability to allow dancers to feel "fully alive". My choreography covers the space with traveling dance phrases filled with dynamic directional shifts. It is technically challenging. Each transition needs to be filled with energy, yet look easy.
Dancers:Carla Reitano, Jillian Denis, Kati-Ann Ashworth, Gina Hesse, Michelle Gilligan, Photo ©James Bedell
---
Our show at Dance New Amsterdam was overall a great performance. The dancers were exuberant. The power of emotional energy and approach to the pieces was right on. In regard to Passage, I am very happy.

No matter how many pieces we do, no matter where we perform, or how many audience members there are, I always feel that I am giving something back: spiritually, mentally and emotionally.  Dance is a gift, and worth sharing.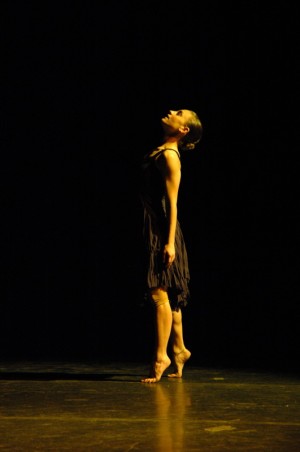 Michelle Durante, Photo © James Bedell
---
The Dance Enthusiast is delighted to hear from you. Share your story with our enthusiastic audiences and be part of the conversation. Send a digital POSTCARD to The Dance Enthusiast at info@dance-enthusiast.com. Include your text (not a press release) and three to five properly credited pictures, or links to short video. If you have any questions, let us know.
---
The Dance Enthusiast - News, Reviews, Interviews and an Open Invitation for YOU to join the Dance Conversation.