Artistic Director Stephen Pier on the 25th Anniversary of Hartt Dance at University of Hartford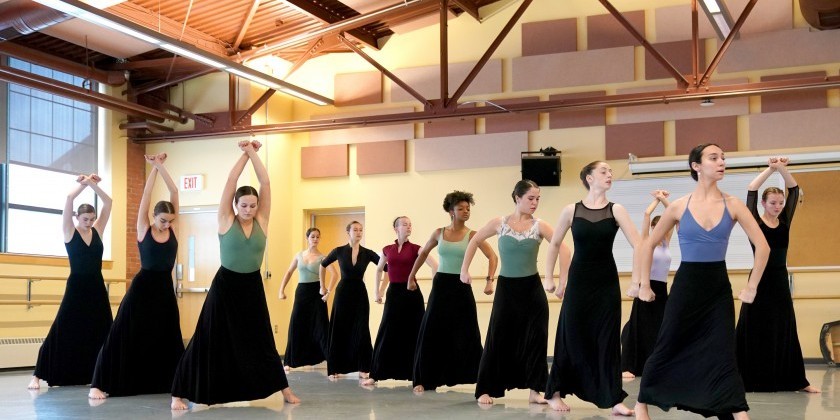 While The Hartt School gets set to embark on its centennial celebration this spring, the Dance Division has already begun to mark its significant milestone — 25 years as a nationally prominent dance conservatory at the University of Hartford. We are celebrating with Lar Lubovitch's Something about Night, Martha Graham's Chronicle, José Limón's The Winged, the "Tarantella" from Act III from August Bournonville's Napoli, excerpts from George Balanchine's Who Cares?, a work by Francesca Harper, and other new commissions.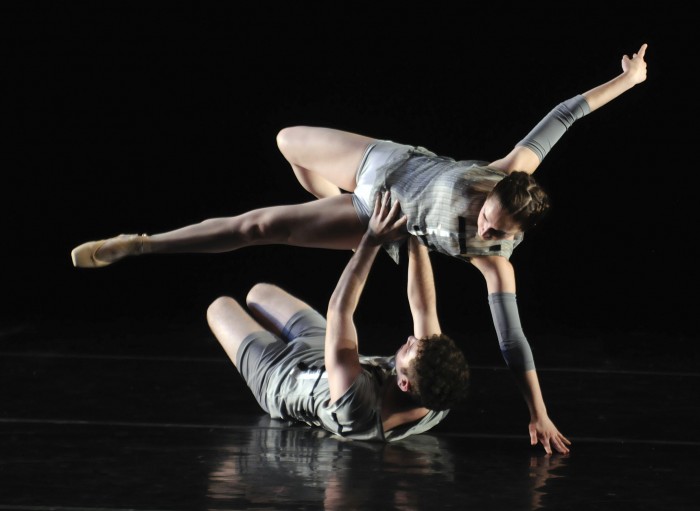 Photo by John Long
The Dance Division was founded in 1994 by Larry Alan Smith, Dean of The Hartt School. His purpose was to enlarge the scope of what was then The Hartt School of Music into a fully-fledged performing arts conservatory. Since its inception, the program has attracted national and international attention, including being named "Best College Dance Program" by Dance US for 2019-2020.
Photo by John Long
Although dance training had been part of the music school's since 1937 when Alwin Nikolais began giving classes, it was not until Smith brought together Enid Lynn, founder of the Hartford Ballet; Peggy Lyman Hayes, renowned Martha Graham dancer; and Michael Yaffe, the Director of Hartt's Community Division, that dance became a permanent constituent of the conservatory.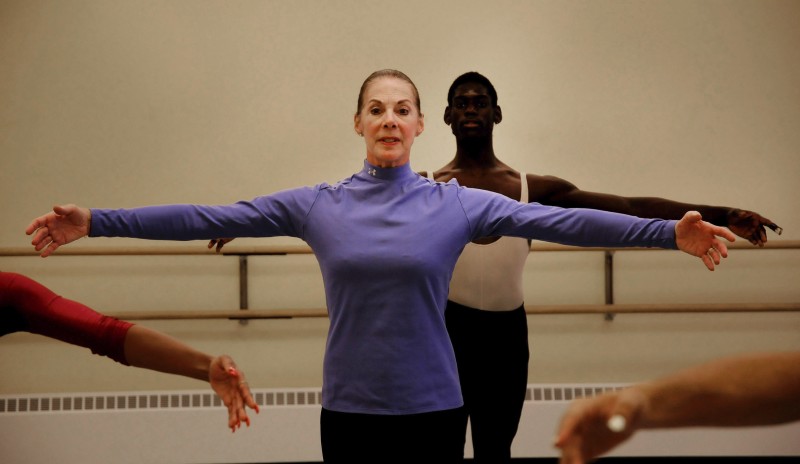 Peggy Lyman Hayes; Photo by John Long
2008 signaled a new era began for Hartt Dance. The Dance Division moved out of the former Hartford Ballet studios and into a new arts center. On the heels of the move, Stephen Pier, known for his work at the Juilliard School, Royal Danish Ballet, Hamburg Ballet, and Limón, was recruited as director of dance after a storied tenure by Peggy Lyman Hayes.
Photo by Eduardo Patino
With an equally strong commitment to modern and ballet, Hartt Dance maintains a relationship to both past masters and contemporary virtuosos. Faculty is comprised of former artists from world-famous companies such as American Ballet Theatre to the Royal Danish Ballet. Students study the repertory of George Balanchine, August Bournonville, Marius Petipa, and Antony Tudor, to name just a few. Performing modern classics by Martha Graham, José Limón, and Doris Humphrey is a source of pride as is working with notable names in the contemporary field such as Bryan Arias, Claudia Schreier, Gregory Dolbashian, and Gemma Bond, among others.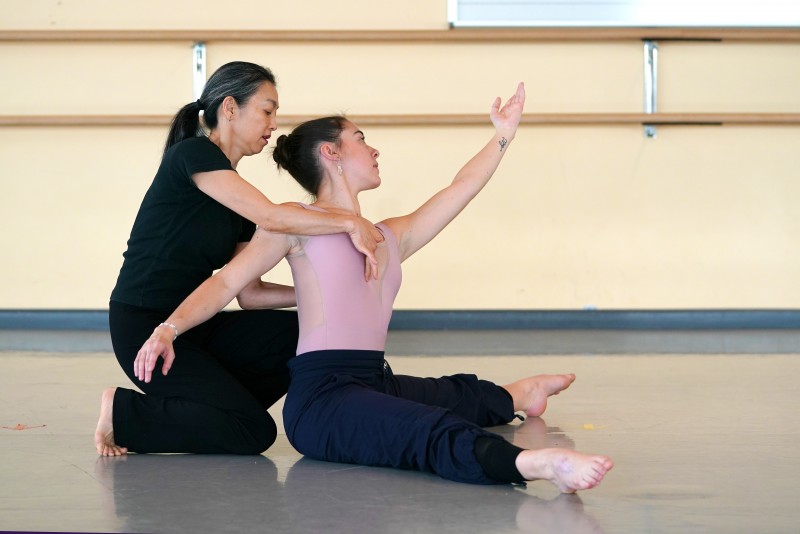 Photo by Eduardo Patino
Hartt Dance is proud of its students' success. Graduates dance professionally with Paul Taylor American Dance Company, Limón Dance Company, Graham 2, Charlotte Ballet II, Maryland Ballet Theatre, Charlottesville Ballet, Repertory Dance Theatre, Whim W'him, Madboots Dance, and many more. 
For a list of performances at The Hartt School, please visit this page.
Artistic Director Stephen Pier directs rehearsal; Photo by Eduardo Patino
---
The Dance Enthusiast is delighted to hear from you. Share your story with our enthusiastic audiences and be part of the conversation. Send a digital POSTCARD to The Dance Enthusiast at info@dance-enthusiast.com. Include your text (not a press release) and three to five properly credited pictures, or links to short video. If you have any questions, let us know.
---
The Dance Enthusiast - News, Reviews, Interviews and an Open Invitation for YOU to join the Dance Conversation.