WHAT I DID THIS SUMMER | 2010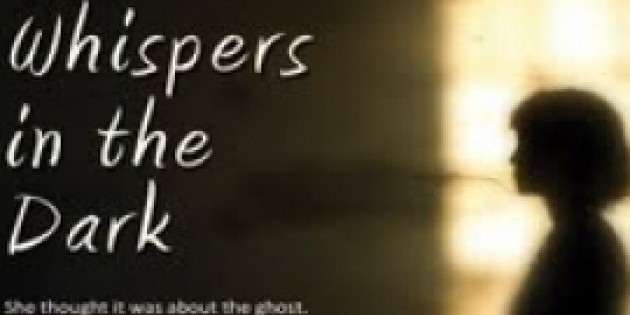 Jordana Toback –Director/Choreographer/Dancer/ Creator Poon Productions:
Hi there!

This summer has been crazy as usual. First, because I am an old lady (42 years young) and we want to have a baby, my husband and I had to stay here in the city close to my Docs all summer. This has been a project unto itself and in my case, one that requires time, energy and money, so my new show TERRE has been on hold since last Fall.
Here is a photo from my new show TERRE at Cielo Ny.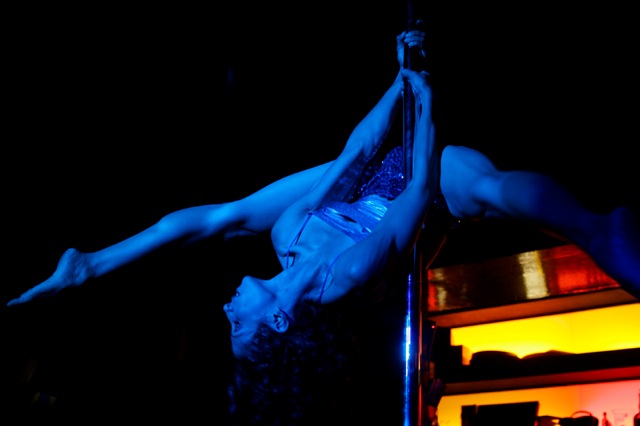 Alex Torres Ventura - Photo by Ezra Pizs
Laura Smith and Tom Rossi - Photo by Ezra Pisz

Anyhow, this stay-cation has made me a saddy mcfadden so at some point over the summer I decided, regardless of the expense, I must dive back into my company, Poon Productions by completing our video library ie finishing editing many videos of us dancing! First, we finished editing a dance I set to Zeppelin's Black Dog which we had performed for the mayor at Brooklyn Bridge Park.
 
Laura Smith, Dorian Cervantes and Jordana Toback - Photo by Etienne Fossard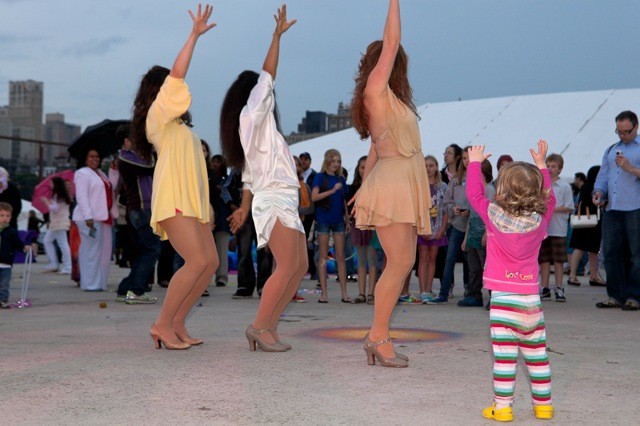 Dancing during Sunset Psychedelic Benefit
Laura Smith, Dorian Cervantes and Jordana Toback - Photo by Etienne Fossard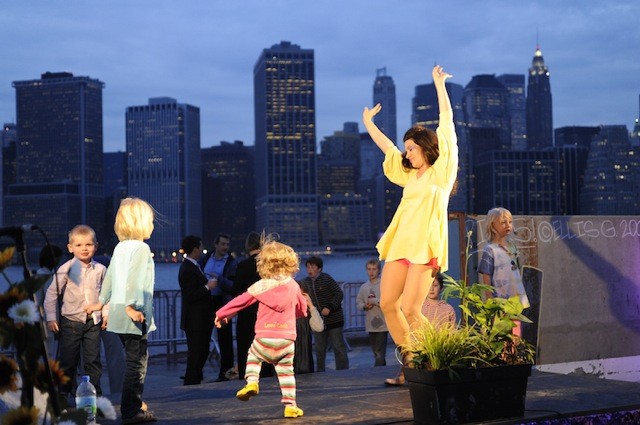 Jordana Toback - Photo by Julien Schaer

We also finished editing an older dance we performed at my loft showing in Park Slope called "AIR" set to music by the husband, Tom Rossi, as well as a dance called "Me ,Myself and I" set to a remix of the Billie Holiday song also by Tom.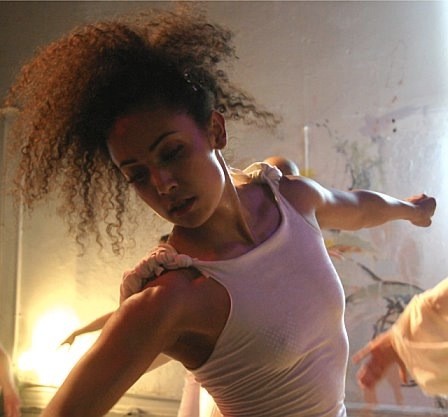 Dorian Cervantes - Photo by Henry Torres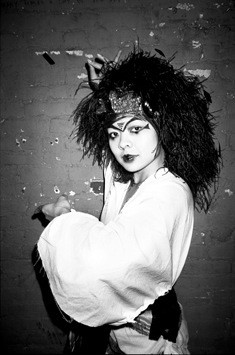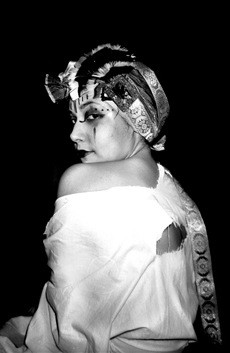 Courtney Jo Drasner CDJ Dorian Cervantes and Lauren Basco - Potos by Miguel Villalobos

We are also currently editing a dance film I made ages ago called AIR TIGHT. This film, AIR TIGHT will be entered into whatever dance film festivals I can find once its finished.

This summer has also been busy with planning an extensive video shoot of my dancers for an event 'Reel' we will eventually share with party planners so they will hire us to dance at more events in order to make cash in between artistic endeavors.

This photo is from a party we did for Credit Suisse Boston where the whole idea to make an event commercial was born.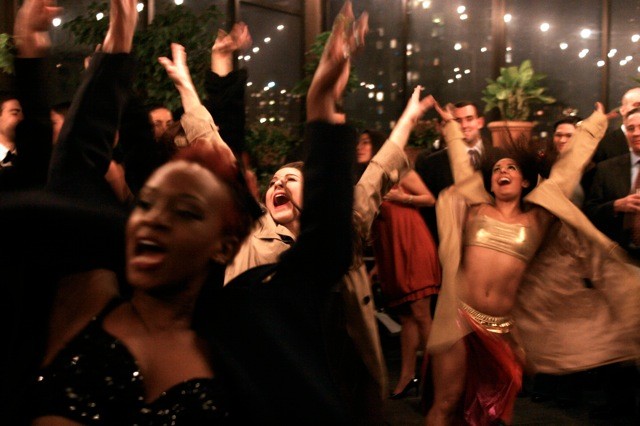 Tymisha Harris Christina Johnson and Dorian Cervantes - Photo by Ezra Pisz

Basically all our party footage was rife with shots of the party people drinking and doing embarassing things with their co-workers and we needed footage that shows how lovely the dancers are sans audience members.
That is the summer in a nutshell and it went by way too fast!
Best,
Jordana
---
The Dance Enthusiast is delighted to hear from you. Share your story with our enthusiastic audiences and be part of the conversation. Send a digital POSTCARD to The Dance Enthusiast at info@dance-enthusiast.com. Include your text (not a press release) and three to five properly credited pictures, or links to short video. If you have any questions, let us know.
---
The Dance Enthusiast - News, Reviews, Interviews and an Open Invitation for YOU to join the Dance Conversation.