POSTCARDS: Shreya Rawat on Dance Beyond Bollywood and South Asian Representation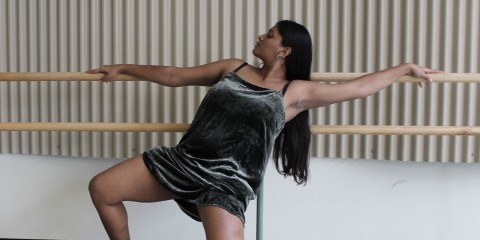 Born in Delhi and Based in NYC, the Dancer Believes in Bringing Diverse Experiences to the Table
I cannot tell you the exact moment I knew I wanted to be a dancer, because this journey feels more like a culmination of my life experiences rather than a calculated endeavor. I don't have a concrete memory of ever feeling like I was born to be a dancer — the usual feeling a lot of artists have. However, I always remember dance being a part of my life. I grew up in it and with it. 
I was always involved in extracurricular activities growing up. All my teachers at school used to always complain about how I was everywhere but the classroom! I got in trouble for that quite often. I started dancing when I was 6 years old. By the age of 13, I was travelling all over Delhi training at The DanceworX Performing Arts Academy, ultimately becoming one of the youngest members to join their Senior Repertory Company at the age of 15. I was performing annually at their recitals as well as their other productions. I was also working as an Assistant Instructor assisting several batches of all levels. With school ending and the next chapter of my life about to start, I knew I wanted to pursue dance professionally.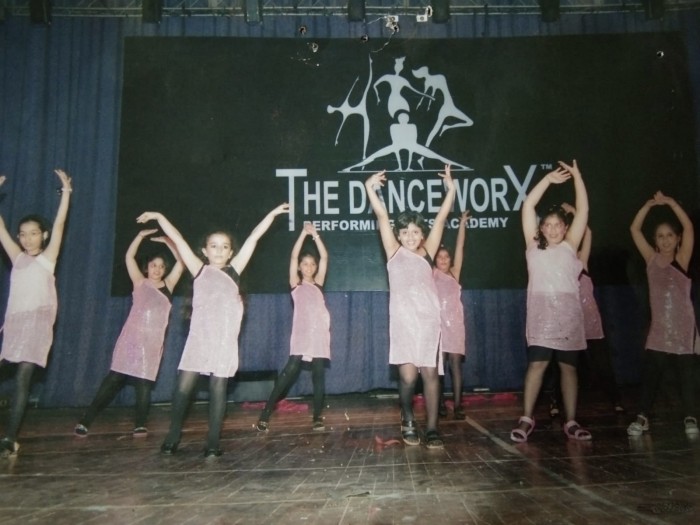 Shreya Rawat dancing with  The DanceworX Performing Arts Academy; photo courtesy of the artist
Everybody in my family has very traditional upbringings and professions — I am the first to challenge the norm. Education was always and still is primarily upheld in my household, so the decision of pursuing dance was not easily welcomed in my house. My parents had never envisioned the possibility of a career in arts for anyone, let alone their daughter, but chose to support me in my endeavors. Dance was and still is considered an unconventional career choice in India, except maybe when your goal is to work in Bollywood. I was taking my 12th grade examinations while recording audition tapes every week, on top of preparing for my SATs, as well as continuing my training and teaching hours at the studio. 
I still remember that moment clear as day in my head. It was 4:24 AM on a school night and I was up revising for my last pre board, and I got the email. I had been accepted into the Conservatory of Performing Arts at Point Park University in Pittsburgh, the top third most prestigious school in the United States of America for Dance. Not only that, but they also offered me an Artistic Scholarship to help with my financials to join the program. It was a risky situation with the proposed immigration policies in America, but I knew that regardless of that, it was where I was meant to be. Countless visa documents and embassy trips later, my 17-year-old self-found herself dancing in the beautiful dance studios training every day.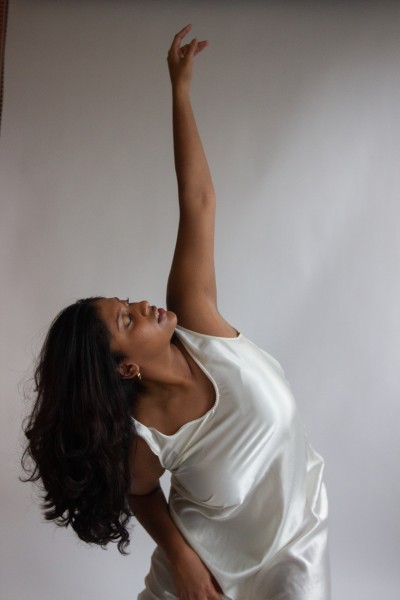 Dancer Shreya Rawat; photo by Natalie Leinbach (@patsnictures)
Being the only native Indian in the dance program came with its own struggles. I grew up a lot during that time not only as a dancer but also a person. Being an international student deprived of privileges accessible to my American counterparts, I had to work twice as hard for everything. 
I poured my blood, sweat, and tears (quite literally), to make this dream of attending this University my continued reality. Four years later, I graduated with my Bachelor of Fine Arts in Dance accompanied by my family on Zoom. I produced my senior thesis; a 6-minute dance piece titled "PATHOS," which was revered by my faculty and showcased at the George Rowland White Theatre in our University. Watching my work being performed at the same venue where I had watched some of the leading industry artists perform/showcase their work just four years ago felt surreal.
Taking a leap of faith, I moved to New York to begin my professional dance career. I am currently working as a dancer with the Gotham Dance Theater Company based in NYC. I am also a performer with Ajna Dance Company, a South Asian Dance Company paying homage to my Indian roots.
When I'm not performing, I do a lot of freelance work in the city. For instance, I am currently rehearsing for a performance with New York-based reputable hip hop artists _Masterzatwork and Cr3ative G3nius. I am also working with AP Dance Company on an upcoming production that explores the divine feminine; it will be staged in September under the direction of Anne Parichon- Buoncore.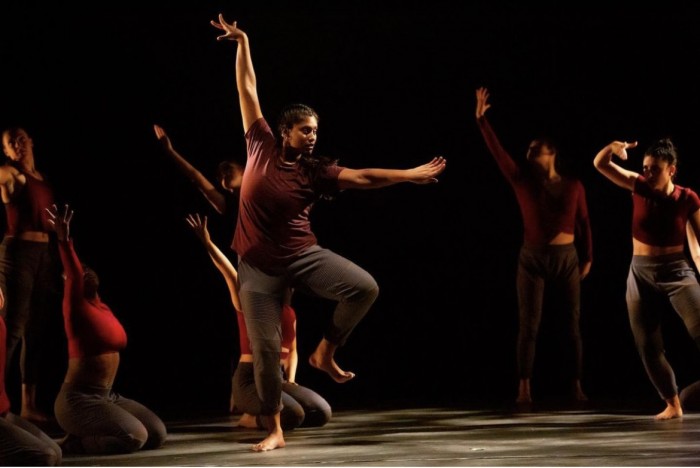 Shreya Rawat performing on stage; photo courtesy of the artist
Back in India, many still struggle to accept art as a career. Of course, it's getting better but not everybody has the privilege of going abroad to pursue their dreams. A lot of that also stems from people not knowing or understanding an artist's life. Our work and contribution to society is still for some reason not valued, especially back home. Times are changing and slowly but surely, we are really seeing South Asian representation in the arts everywhere and it is beautiful and inspiring. It is a lot of work to pursue your artistic dreams as a foreigner, but it is worth it and can be so rewarding! Our diverse experiences bring so much to the table and with the right tools and resources can produce beautiful work. It is possible to live a fulfilling life as an artist, it is possible to pay bills, it is possible to raise a family — a few of the many things that we are not told. 
I aspire to share my story with other aspiring artists, especially of the South Asian diaspora, and encourage them to believe in pursuing unconventional career paths and the endless possibilities art offers. All artistic careers demand unmatched grit, dedication to years of training, perseverance, talent, and strength, both physical and mental. Art was, is, and will always be an essential to society and deserves the same respect accorded to careers of other fields.
---
The Dance Enthusiast is delighted to hear from you. Share your story with our enthusiastic audiences and be part of the conversation. Send a digital POSTCARD to The Dance Enthusiast at info@dance-enthusiast.com. Include your text (not a press release) and three to five properly credited pictures, or links to short video. If you have any questions, let us know.
---
The Dance Enthusiast - News, Reviews, Interviews and an Open Invitation for YOU to join the Dance Conversation.