The Dance Enthusiast's Mercian Questionnaire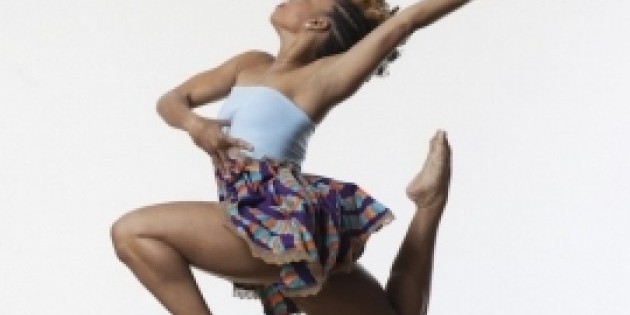 Monica Bill Barnes and Camille Brown: Two Working Women Choreographers Werk.
Inspired by the genius of Merce Cunningham. Ruled by Curiosity, Chance, and a Love of Dance.
Supervised by Christine Jowers, Founding Editor of The Dance Enthusiast
The Mercian Questionnaire-
an explanation of methods:
We write open, simple questions on pieces of paper and throw them into The Dance Enthusiast's fedora. I ask someone in the office to choose questions. With shut eyes, they randomly pick pieces of paper, then read the chosen questions aloud, so I can type them up for our participants. That's how it goes. This time we chose 18 out of 35 options. There was no rhyme or reason to that number: it just felt right. My son Teddy, home sick from school, did the honors. The Enthusiast's mascot, a paper-chewing cat, Gracie, looked on, hungrily. Thank You Monica Bill Barnes and Camille Brown  for graciously answering our Mercian Questionnaire. - Christine Jowers,editor.
---

Who We Are Asking:
Monica Bill Barnes (Artistic Director/Choreographer) is a New York City based choreographer and performer. Born and raised in Berkeley, California, Barnes moved to New York in 1995 after receiving her B.A. in Philosophy and Theater from the University of California at San Diego. Before she decided to become a choreographer Barnes studied on scholarship at the Alvin Ailey School, was a member of the high school debate team, played volleyball and wrote bad plays.

Camille A. Brown, originally from Jamaica, Queens, New York, is interested in that space between dance and theater where interdisciplinary work defies category and takes flight. Informed by her music background as a clarinetist, she creates choreography that utilizes musical composition as storytelling- investigating the silent space within the measure. She builds dance vocabulary from a very personal place. Characters are facets of her life, her experience as a lens into the past and the present.

Bill Barnes' and Brown's choreography appears as part of Gotham Dance Festival's (One Night Only) Working Women Celebration on June 5th, 2012 at The Joyce Theater. The concert features American Choreographers : Carolyn Dorfman,  Pam Tanowitz, Kate Weare, Loni Landon, Jodie Gates, Jane Comfort, Brown, and Bill Barnes. Click here for tickets
---

TDE - Right now I am:
Monica Bill Barnes - Sitting in a cafe in Ann Arbor, Michigan.
Monica Bill Barnes-Choreographer- Photo Courtesy of Gotham Arts
 

Camille Brown- In the studio, with my dancers, about to start rehearsal.
I would hope that the audience notices these qualities in my work:
MBB- "My how strong these ladies are."

CB- A complete arc within the storyline; theatrical elements;artistic growth.
Choose a word or phrase to describe these Working Women of Dance Fame:
  Martha Graham
  MBB- Powerhouse
  CB- Passion

  Isadora Duncan
  MBB-Lovely
  CB-Breath

  Trisha Brown
  MBB- Brilliant
  CB-Ease

  Carmen de Lavallade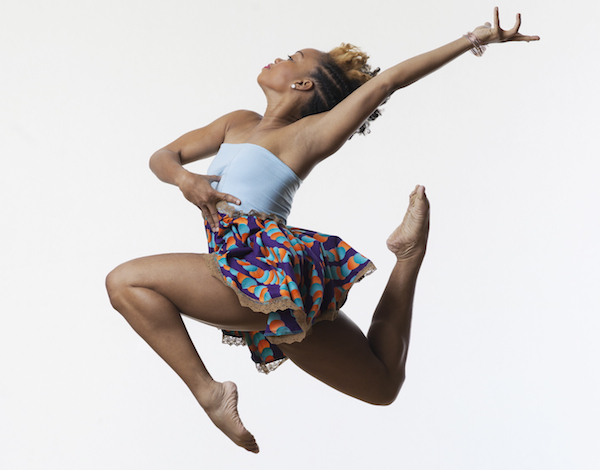 Camille Brown -Choreographer- Photo Courtesy of Gotham Arts
  MBB-Inspirational
  CB-Elegance
 
  Elizabeth Streb
  MBB-Fearless
  CB- Explosive

  Yourself.
  MBB-Striving
  CB- A Storyteller

The greatest influence(s) on my life:
MBB-Is impossible to write in a single line or email or book- there is so much.Life is so big.

CB- My experiences;they make me who I am.
---

The most expressive part of the body:
MBB-The eyebrows.
CB- The soul.

The things most necessary to my life are:
MBB- Laughter and coffee.
CB- Centered around humanity and love and an acceptance of self.


If I were not a dance artist I would be:
MBB- very unhappy.
CB-A lego builder (which could be translated into being an architect)


My favorite food is:
MBB- An egg sandwich. I can go all day on that.
CB- I have so many. Let's just say, I love great food!
---

I am presenting a piece concerning :
Monica Bill Barnes Choreographer/Dancer  at work;Photo Courtesy of Gotham Arts
MBB- This job of being a performer and everything that goes l with it- including carrying your set on your own back. 

CB-African-American humor. The excerpt I will show is a tribute to Black Minstrel comedians Bert Williams and George Walker.    


A woman's work is:
MBB-I have no idea how to answer this without oversimplifying the reality.

CB- Hard, joyful, amazing, painful, withstanding, delicate, tough and free.


After this show I am:
MBB- Heading to the American Dance Festival with my company.

CB-Going home to the computer to do some work.

Something people would be surprised to know about me:
MBB- I am a very private person and don't know how to answer this.

CB-?


My greatest challenge is:
MBB- Keeping my sense of humor intact when the going gets rough.
CB-Moving forward regardless of whether people like my work or not.


A perfect day starts with:
MBB- Without a schedule.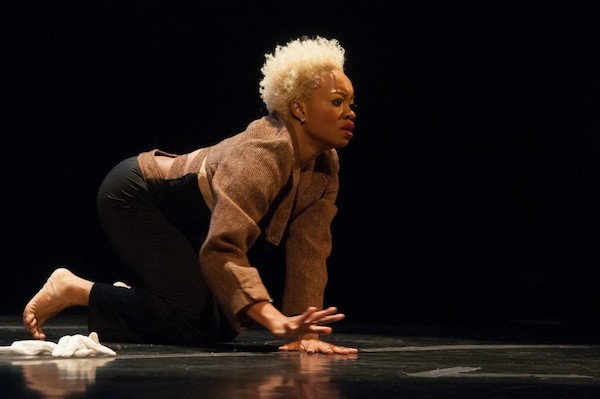 Camille Brown Choreographer/Performer At Work; Photo ©Alan Kimara Dixon
CB- A Positive  Attitude.


I question:
MBB- Often.
CB- How far we've come in terms of race and gender relations.


I love:
MBB- What I do everyday.
CB- My dancers.


The woman I most admire:
MBB- My mom, because she is extraordinary.

CB- My grandmother;because she persevered.
---
The Dance Enthusiast Asks questions and creates conversation.
For more of The Dance Enthusiast Asks, click here.
---
The Dance Enthusiast - News, Reviews, Interviews and an Open Invitation for YOU to join the Dance Conversation.