The Dance Enthusiast Asks About Film and Dance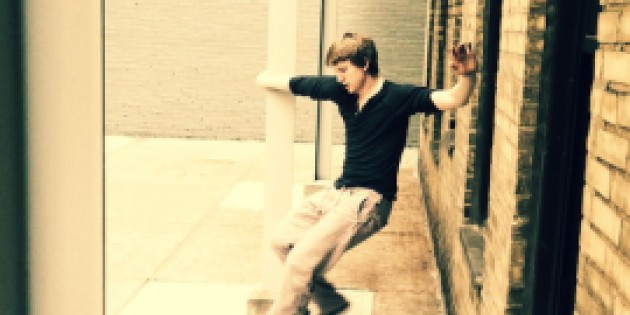 Max Stone and Travis Waldschmidt, Choreographers of the film Frances Ha
The Dance Enthusiast Asks About Film and Dance
Max Stone and Travis Waldschmidt, Choreographers of the film Frances Ha.
---

Trina Mannino for The Dance Enthusiast

If you have seen the critically acclaimed film Frances Ha in the last month, you may not know is that its star, Greta Gerwig (Greenberg, To Rome with Love), studied dance as a child and took dance classes at Barnard College. Gerwig included her childhood passion in the film that she co-wrote with director Noah Baumbach.

The Dance Enthusiast's Trina Mannino caught up with one of the film's choreographers, New York-based teacher and Sexy Beast Dance artistic director, Max Stone, along with his company co-director Travis Waldschmidt at Dance New Amsterdam.
Travis Waldschmidt and Greta Gerwig in a clip from Frances Ha.To view trailer, click HERE.
Trina Mannino for The Dance Enthusiast: How did you become involved with the film Frances Ha?

Max Stone: I was actually contacted by Dance New Amsterdam. The administration asked if I would be interested in choreographing for a film, and at the time I wasn't working on a project so I thought 'why not?' We initially had no idea who we were going to work with and I assumed it was a student film. It was a very fast process -- we only had about two weeks, and it was shrouded in secrecy. In retrospect, it was better that way, because we would have been anxiety ridden had we known the caliber of artists we were going to work with prior to the project.

TDE: What are the challenges of staging a dance for a narrative film?

Travis Waldschmidt: What I learned is that it wasn't about the dance as much as it was about the characters and telling their stories. On film, as choreographers, we don't have control of the frame like we would on a proscenium stage. It was very much a collaborative process with the director to push the narrative forward in the dance sequences.

An example of this in the film is when you see Greta's character Frances on stage standing in front of the boom lights while other performers are dancing in and out of the frame. Noah [Baumbach] wanted to show the isolated feelings Frances was experiencing -- she was in the dance but not really dancing like the rest of the Company. It was very beautiful but sort of a sad scene.

TDE: What are the challenges of rehearsing movement with actors verses dancers?

MS: We had a little challenge with Grace Gummer [Meryl Streep's daughter] who played a principal dancer in the film. We had to make Grace look like a very technical dancer in a short amount of time when in actuality she didn't have any formal training. Despite this, we've never seen anyone work as hard as Grace, and she really pulled it off. In the end, it wasn't actually the challenge we thought it would be.

TW: On the other hand, Greta was a very good dancer in rehearsal and had to be less talented to play her character. That was interesting to watch. We were puzzled, because at that time we didn't know the entire background of her character.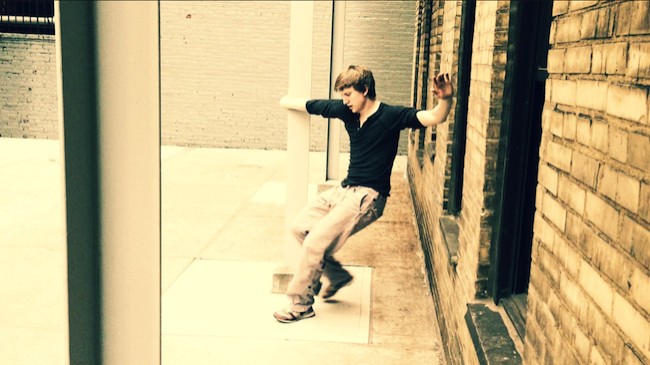 Travis Waldschmidt. Photo courtesy of Max Stone.

TDE: Frances Ha follows a 27-year-old apprentice (and without giving the story away); she experiences a number of obstacles in the New York dance scene. Did you find that the film was true to life?

MS: I think it's pretty close to the zeitgeist of the dance world in New York. The depiction of the 20-something artist who is hustling to eat and pay rent while trying to practice their art was very realistic to me. It was also realistic that Greta was playing an apprentice. We've known several dancers who were in an apprentice position at various companies for a few years and then nothing would come of it. It's a very sacrificial position to be in.

TDE: What advice do you have for the young Frances in the dance world?

MS: I have a lot of young Frances in my life (laughing) as I've been a teacher for many years. I feel like a surrogate father to these students, but I also try to be honest with them. At the same time, I would never tell a student not to follow their dreams. As a young dancer in Dallas, I was told that I was too soft to go to New York, and I feel now that I've done pretty well for myself. I couldn't imagine telling someone the same.
Max Stone. Photo courtesy of Max Stone.
For more information on Max Stone and his Company, click
HERE
For more information on Frances Ha, click
HERE