The Dance Enthusiast Asks Alvin Ailey's Ghrai Devore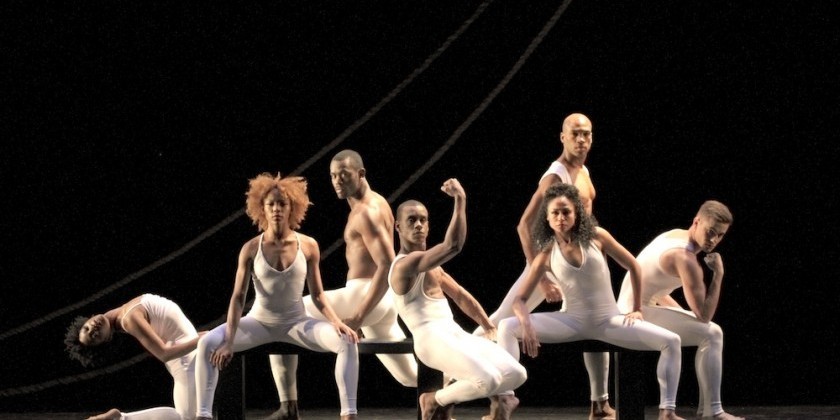 The Legacy of Ulysses Dove
Pictured above: Alvin Ailey American Dance Theater in Ulysses Dove's Bad Blood.
---
It has almost been twenty years since the world lost Ulysses Dove. Creating repertory for both classical and contemporary dance, Dove was a choreographer known for provocative, emotionally charged pieces that explore power struggles and hierarchies. 
Dove's fearless compositions have proven to stand the test of time. This year, Alvin Ailey American Dance Theater features three of his ballets, Episodes, Vespers, and an updated version of Bad Blood in their 2014 season at New York City Center.
The Dance Enthusiast had a chance to speak to Ailey dancer Ghrai Devore about Dove's work and his lasting legacy.
Stacey Menchel Kussell for The Dance Enthusiast: What is new about the current production of Bad Blood? How does it compare to the original?
Ghrai Devore: We staged the current version of Bad Blood according to its original roots. The costumes are revamped a bit and the ending is a bit longer than the very original premiere, but it still captures the essence of Mr. Dove's vision. The work is very fast-paced. Mr. Dove didn't like to be in one position too long.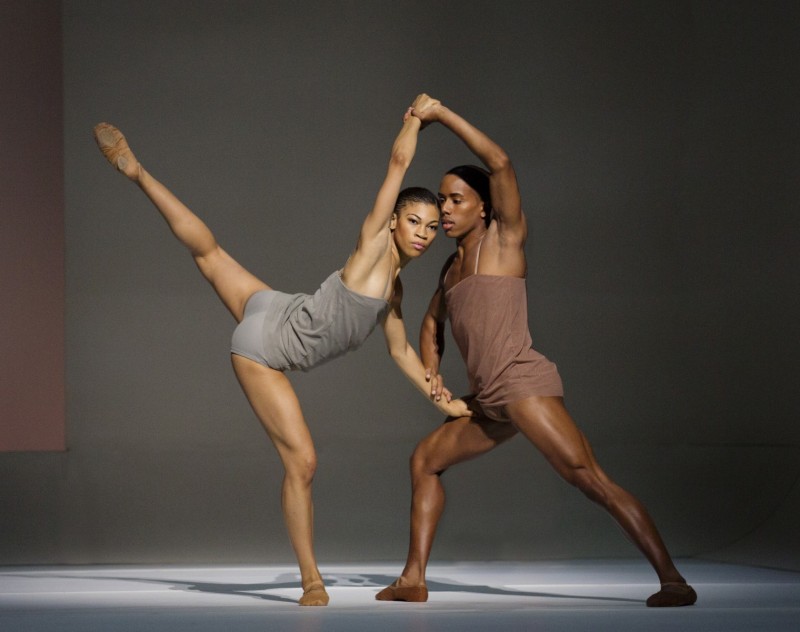 Alvin Ailey American Dance Theater's Ghrai DeVore and Daniel Harder in Wayne McGregor's Chroma.  Photo by Paul Kolnik
TDE: How would you describe Dove's movement style? When learning Dove's choreography is there a certain process you use to connect to his work?
GD: The first word that comes to my mind when I think of Mr. Dove's work is "visceral." I feel like his work is more about the deep places – the intent of the movement rather than a pose.  The three Dove ballets that we are presenting this season are all about relationships and family. Bad Blood brings up stories and tensions from his own family, Episodes is more expressly about the power struggle between men and women, and Vespers is about female strength and vulnerability.
In terms of process, we worked closely with Ms. Renee Robinson and Ms. Hope Boykin [dancers in the original ballets] to give us the primary sources. They rekindled the inspiration of the pieces for us. Mr. Masazumi Chaya also told us anecdotes about each piece and about Mr. Dove himself, so we were brought in very closely to the original creation process.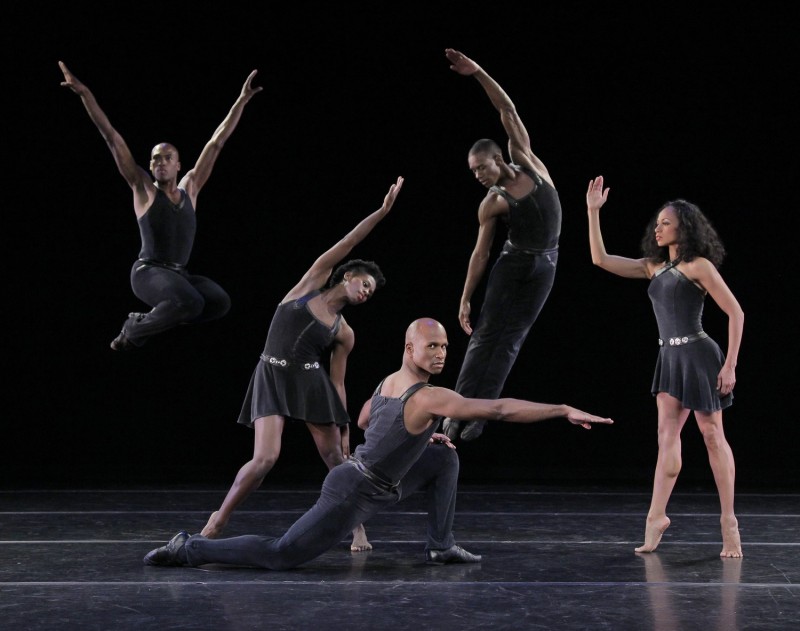 Alvin Ailey American Dance Theater in Ulysses Dove's Episodes. Photo by Paul Kolnik
TDE: Ulysses Dove had a special history as both a dancer and choreographer for the Ailey company.  How is Dove's legacy passed on to new generations of Ailey dancers? What is remembered about him? 
GD: Mr. Dove was a choreographer who always wanted his choreography to speak through the generations. In each Dove piece we learn, we connect to his voice and his desire to stay relevant. His work is really timeless. Each piece has a unique message – the tensions surrounding family, odes to love and loss – and it continues to give us something to feel in each generation.
TDE: Dove passed away in 1996 from complications to AIDS, similar to Alvin Ailey himself. How has the company come to terms with this tragic loss?
GD: So many great artists of the 70s and 80s perished due to the AIDS crisis. It was a whole generation lost.  I think the best we can do is remember artists like Mr. Ailey and Mr. Dove as people and celebrate their lives. We become their visions on stage, and hopefully we move people in the audience to ask a new set of questions with each new performance.
Alvin Ailey American Dance Theater performs Vespers December 16th, and Bad Blood and Episodes on December 21st at New York City Center. For information go to http://www.alvinailey.org.