All About the Young Choreographers Festival! Four Years Strong.
THE DANCE ENTHUSIAST ASKS FOUNDER, DIRECTOR, AND PRODUCER EMILY BUFFERD

New York City Prepares for This Saturday's Young Choreographer's Festival!
4th Anniversary Celebration, big plans for the future, and gratitude to the dance community
---
*On Saturday June 15thJune 15th, 2013 at 8pm. Peter Norton Symphony Space.
New York, New York see the most up and coming young choreographers for more information and tickets click here.

Roger Lee for The Dance Enthusiast
Emily Bufferd is the founder, director, and producer of New York City's annual Young Choreographer's Festival. Now in its 4th year, the festival has celebrated young choreographers, professional guest artists, and the dance community on a huge level. In between directing her own company, teaching, and running the festival, Emily found time to chat with The Dance Enthusiast's Roger Lee. Emily shared the inspiration behind the festival, the keys to its success, and where it is going in the future.

Roger Lee for The Dance Enthusiast: What inspired you to create the Young Choreographer's Festival?
Emily Bufferd: I was inspired to create YCF after sitting on the selection panel for a much more established dance festival. Due to there being so many submissions, those that came from younger choreographers (who typically only had rough, rehearsal footage) were not getting what would seem like a fair chance at presentation. I came away from that feeling like the work samples that were only having a few seconds watched so easily could have been mine. I knew there had be a way to fix that.

TDE: What was your experience like producing the festival for the first time?
Bufferd: It was the most exciting, terrifying, and fulfilling thing I think I've ever done! I put the security deposit down at Symphony Space before I actually told anyone what my plan was - probably not the smartest move I could have made. I was lucky though and had a great support system. I was truly taken aback and so grateful for how many of my teachers and established choreographers that I had never even met were so willing to help me. Tracie Stanfield (my first official Advisory Board member, mentor still to this day, and one of my favorite people of all time) all but held my hand backstage for the entire show. The NYC dance community came through for me in a big way.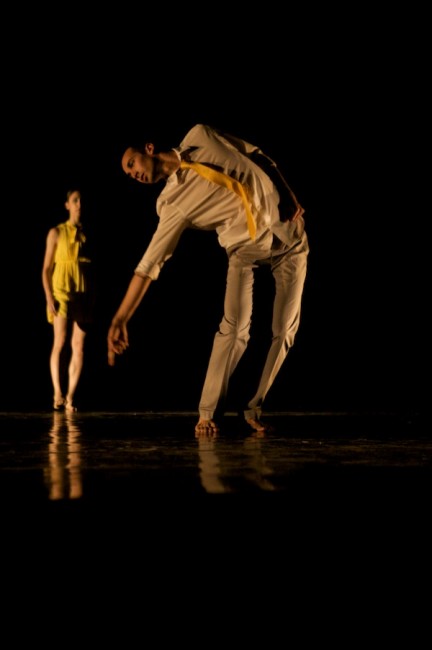 Photo Jaqi Medlock

TDE: How has the festival evolved since its debut?
Bufferd: This will be our 4th year, and we now offer several elements of educational programming. This aspect of YCF is something I hope to continue growing. We are also more able to get other producers and the like in the audience. Several of our young choreographers have booked their next gig by having their work seen at YCF, and that is amazing to me.
TDE: How has your advisory board and selected choreographers helped shape your vision for the festival?
Bufferd: My advisors are awesome for a few reasons. First and foremost being that they are generous with their knowledge! They allow me to see the show through as I envision it, but are always happy to offer guidance and advice. We are currently in the works of playing around with several ideas for the future of the show. A few of my advisors are really helping to shape these ideas so that they will be able to come to fruition.

TDE: The guest artist component really sets your festival apart! How did the idea to include professional guest artists come about?
Bufferd: They are there to inspire. For a young choreographer, it is so exciting to have your work share the stage with artists you know and admire. It is a thrilling feeling for them, and always a treat for the audience as well. From my own experience as a young choreographer, I know that seeing your name on a show roster with a choreographer or company that you have looked up since you were 14-years-old is just a beyond words, to the moon fantastic feeling. Our young choreographer's works would totally stand up on their own though, no question!
 
TDE: What has been your single most memorable moment while preparing for the festival?
Bufferd: There are a few really memorable moments, but I think anytime someone I truly admire and respect as an artist wants to be a part of YCF it kind of hits me that we're really here and doing this. Young artists are going to do (and are doing) big things and it is an incredible feeling to know that we are supported. Aside from that, and she would kill me for telling this story in an interview, but if anyone who reads this ever runs into Ms. Sheila Barker, you can ask her about how I got her on the Advisory Board. This is one of my fondest memories... Sheila is an amazing advisor!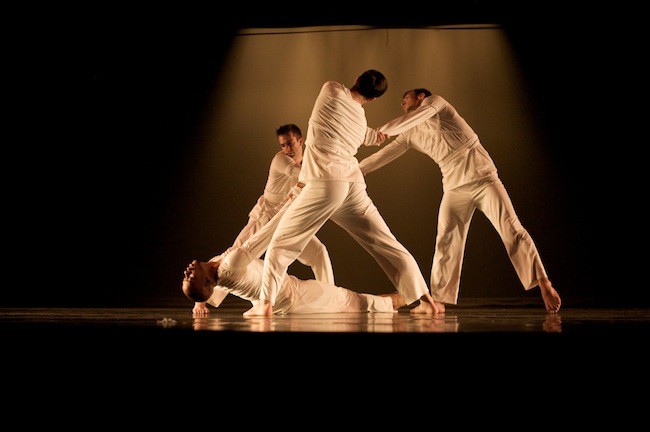 Photo Jaqi Medlock

TDE: What can audiences expect to see at this year's festival?
Bufferd: This year, we have 22 pieces in the show including Broadway Jazz, Modern, Contemporary, Hip Hop, Street Jazz, Pointe. There is literally a little of everything, and all of it is really great!

TDE: What do you see down the line for the festival? Where will it be in 5 years?
Bufferd: In 5 years, I think we'll probably be at more of a festival format and presenting more than one night. I would love to be able to present more young choreographers as part of YCF, and of course further develop our educational programming. I want the choreographers we present to be able to go out into the world and work successfully. Being able to do that requires, aside from talent and being nice, a great education.

TDE: How can people get involved with this year's and future festivals?
Bufferd: We are always open to people getting involved with YCF, be it as a young choreographer, guest artist, sponsor, audience member, etc! For anyone interested, please email info@youngchoreographersfestival.com. If they just want to come to the show, tickets are available online, http://www.symphonyspace.org/event/7559-the-young-choreographers-festival

TDE: Any closing remarks for readers?
Bufferd: To young artists, I think just to never give up! This year we had a choreographer who has applied every year since the beginning finally get selected. Hard work and perseverance will take you far. It's a lesson I'm still learning myself. Oh, and also, be nice; it's more important than talent.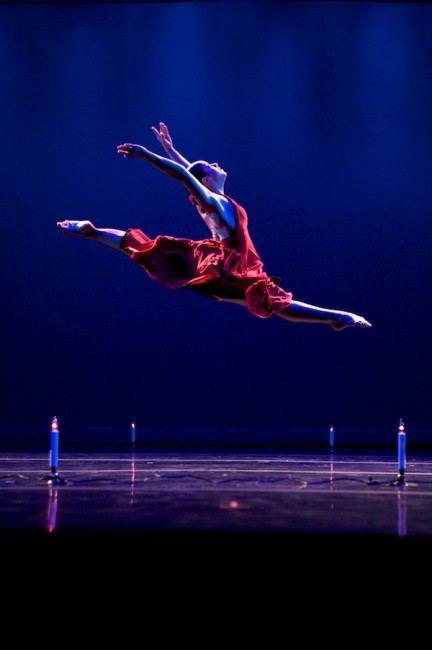 Photo Jaqi Medlock
Attend the Young Choreographers Festival
http://www.youngchoreographersfestival.com/YoungChoreographersFestival/Home.html