Ballet At The Movies: "First Position"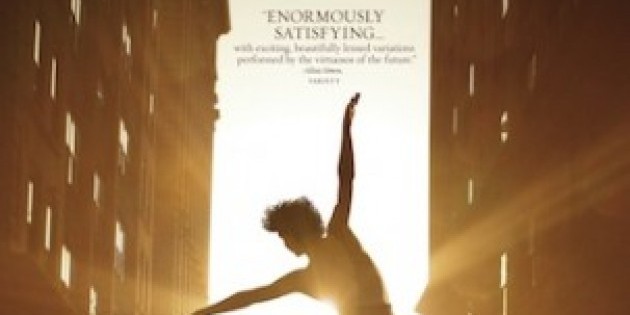 Bess Kargman, Award-winning Director Chats with The Dance Enthusiast
I'll Have some Popcorn with my Pointe Shoes Please...
---
©Christine Jowers for The Dance Enthusiast
For Times and Theater Locations for First Position in New York City click here
---

While in the process of creating her first film, First Position, Bess Kargman encountered discouraging words from well- intentioned and more experienced documentarians. They reminded her of the reality.  "Dance is a niche market, and not commercial. You will go straight to DVD. You should start out working as an assistant on someone else's project before being the director, producer, and editor of your own film. Your first film is impossible to finish." 

Kargman, a Columbia University Journalism School graduate whose most recent work profile consisted of news pieces for the likes NPR, The Washington Post, and NBC Olympics, knew everything they said was true.  She didn't begrudge the advice, but thankfully something inside her believed, "maybe that's not always case. Perhaps what I lack in documentary experience can be made up by my understanding of the ballet world," and after all, Kargman insists, "storytelling is storytelling" whether it is reporting a news event or creating a film.
 
First Position:The Official Trailer
---
In
First Position
, Kargman, director, editor, producer, and storyteller, follows the lives of six young ballet students as they prepare for and enter the prestigious Youth America Grand Prix – a competition that awards scholarships to talented dancers to continue their professional studies.  It premiered at the 2011 Toronto International Film Festival and was named the audience choice's first runner-up for Best Documentary. The film also won the jury prize at the San Francisco Documentary Festival; the audience award at DOCNYC; the audience award at the Dallas International Film Festival; and the audience award at the Portland International Film Festival, where Kargman also won Best New Director.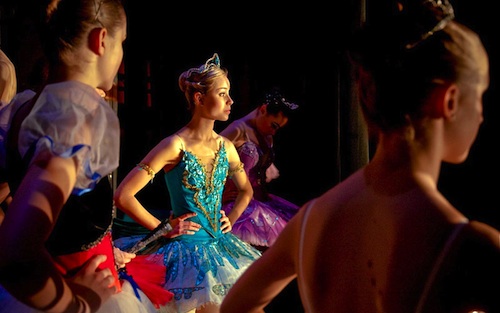 Rebecca Houseknecht in First Position directed by Bess Kargman- Photo by Bess Kargman

For this novice director, who had studied ballet passionately since the age of four at the Boston Ballet School, a dance documentary was a natural choice. "I wished a film like this existed when I was growing up, I was waiting for someone to make it," Kargman explained in a recent phone interview."I always wondered what dancers did when they went home after practice. What was it like beyond the classroom? What were their parents and friends like? Who were the human beings behind the art?"
Having an intimate history with ballet, she wanted to do her part to burst some of the common stereotypes that exist around the form; for example, that ballet is for rich white kids, that boys in ballet are gay, that young women in ballet are always anorexic, and that stage mothers are consistently obnoxious. "The world behind the scenes of ballet is much more complex and interesting than what meets the eye," Kargman explains, and she reveals this through the stories of her young dancers, girls and boys, young men and women from different nations, and varied backgrounds who are bound together by a dance form and the desire to excel in it.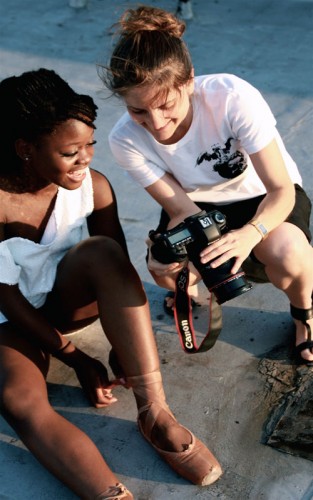 Michaela DePrince in First Position directed by Bess Kargman- Photo by Margaret Teich
"We talk about the expense of ballet, the eighty dollar a pair pointe shoes, for example, and we show a mom who hand sews her daughter's tutus because some of these costumes can be as expensive as college study."  Another story involves Michaela DePrince; a young black orphan from war-ravaged Sierra Leone whose life before a family in Philadelphia adopted her was filled with images of murder and violence.Her parents were killed by rebels. She fell in love with ballet when she saw a picture of dancers on a magazine cover in her orphanage. Kargman thought that
The Dance Enthusiast
audience would appreciate the story of Gaya Bommer from Tel Aviv, Israel. Bommer's  mother, Nadine Bommer, is the lead choreographer and artistic director of the contemporary company Nadine Amato Dance Company in Tel Aviv. Gaya had only trained in contemporary dance under her mother's tutelage until a ballet teacher saw her and convinced her to add ballet study to her repertoire so she could enter the Grand Prix.  
Gaya Bommer and Aran Bell in First Position directed by Bess Kargman- Photo by Bess Kargman
Kargman holds a special bond with the subjects of her movie. She has been in touch with all since the film opened and is especially pleased to know that after seeing the work, they feel that they were portrayed fairly and by being part of her project their reputations were not marred or disrupted. Kargman's sensitivity to her subjects is a testament to her integrity as a documentarian. She realizes how easily a filmmaker can edit someone's life to fit a particular portrayal. She was always anxious about being truthful, showing her subjects "living in the moment" as well as about walking that fine line of being close  to them but not so close so as present them with an unrealistic bias. "I don't call any of the kids the next Baryshnikov."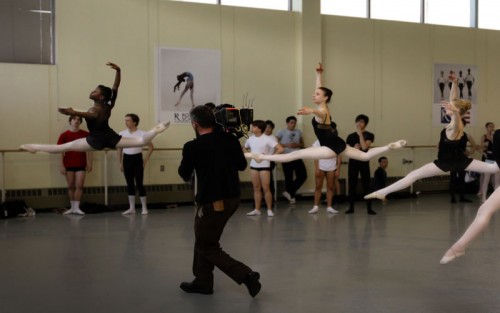 A behind the scenes look at First Position directed by Bess Kargman- Photo by Bess Kargman
Kargman knows that New York City dance enthusiasts will be interested in her film, and she hopes they like it, but what makes her proudest is the fact that
First Position
is playing in towns across the country that aren't known for an association with ballet,  "I made the film for the people who get dragged to the theater. Those are the people I want to win over."  
---
The Dance Enthusiast Asks questions and creates conversation.
For more of The Dance Enthusiast Asks, click here.
---
The Dance Enthusiast - News, Reviews, Interviews and an Open Invitation for YOU to join the Dance Conversation.