Related Features
Contribute
Your support helps us cover dance in New York City and beyond! Donate now.
The Dance Enthusiast Meets the 2014 Bessie Nominees (Part 1)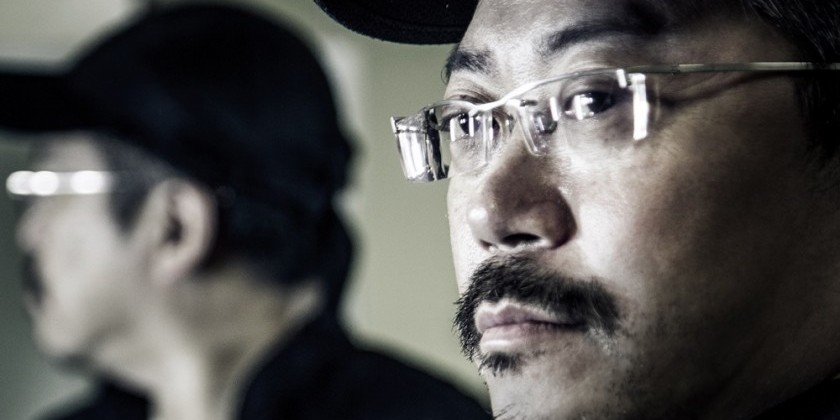 Oscar Winner Tim Yip, Nominee for Outstanding Visual Design, chats with The Dance Enthusiast
In the three years since the New York Dance and Performance Awards ("Bessies") have returned from their brief hiatus we have seen diversity abound through an expanse of categories and a range of exciting nominees.
In this season's Bessie Awards Interview Series, The Dance Enthusiast seeks to represent that diversity. There is so much greatness in this year's pool of artists – the beautiful movement of Mimulus Cia de Dança's Dolores, the sociopolitical commentary of Camille A. Brown's Mr. TOL E. RAncE, the cultural celebration of Asase Yaa's Djembe in the New Millenium – and those are just some of the nominees for Outstanding Production. Add to that revivals that range from Twlya Tharp to Nora Chipaumire, performers from across the globe, and designers who seem to know no bounds, and you truly see the best of what New York Dance and Performance has to offer.
So how does one become a Bessie nominee? What kind of training, practice, process, and narrative defines such an artist? There may be no singular answer, but each of the creators in our Dance Enthusiast Bessie series generously offers a glimpse of their experience along with some fun anecdotes in the fashion of dance enthusiasm.
Enjoy getting to know these nominees and we hope to see you on the red carpet outside the Apollo Theater in Harlem on October 20! Click here for the Bessies webpage
---
MEET ACADEMY AWARD WINNER, BRITISH ACADEMY FILM AWARD WINNER, AND  BESSIE NOMINEE FOR OUTSTANDING VISUAL DESIGN - TIM YIP
Tim Yip graduated from Hong Kong Polytechnic with a degree in photography. His multidisciplinary works include costume design, visual art, movie art direction and contemporary art. For his work on Crouching Tiger, Hidden Dragon, Tim was awarded the Academy Award for Best Art Direction and British Academy Film Award for Best Costume Designer in 2001. He was the first Chinese national ever to win these accolades. His works were exhibited in Beijing Palace Museum, Palais de Chaillot, Opera-Comique, Avignon Dramatic Art Festival, Biennale de la danse Lyon, Opernhaus Graz. Tim introduces the concept of the "New Orientalism" aesthetics, which help the world to understand the beauty of Chinese culture and arts.
A. Nia Austin-Edwards of The Dance Enthusiast: When and where does your artistic story begin?
Tim Yip: My interest in art began when I was a child. At that time, I would always draw mythological creatures on my textbooks. I don't know if that was art or not, but it was how I could express myself.
TDE: What has been your biggest challenge in your artistic journey?
TY: My way of working involves always trying something new, something different and that can be difficult. I prefer to explore my concept in my internal world while challenging myself, and the entire crew that is working with me, to discover new techniques and thoughts.
Tim Yip. Photo courtesy of Yip.
TDE: How did you and Akram Khan come to work together? Tell us a bit about your collaborative process for Desh.
TY: I met Akram at a dinner in Beijing seven years ago. He immediately invited me to work with him for Desh as a visual artist. At that time, we didn't have the name Desh, much less any content As a result we had breakfast together the next day, and I suggested that he do something from his root. And so it began.
After that first meeting, Akram came to Beijing twice more and I went to London several times. At the same time, we worked intensively via email and Skype.
Our process of creating goes something like this…I inspire him, then he reacts. After he reacts, I offer more concepts to back him up, and then he explores those concepts within himself. Our interaction is like the movement of Ping Pang Qiu (table tennis).
Akram Khan Company/DESH - a collaboration between Khan and  OSCAR winning Visual Artist, Tim Yip.
TDE: What do you do when you're not creating?
TY: Sleep.
TDE: This Fall we'll be hosting an Enthusiastic Event highlight the relationship between Dance and Fashion, any ideas of what your fashion look might be for Bessies night?
TY: Simple and Black.
TDE: Describe your creative style and process in only 5 words…
TY: While exist and not exist
TDE: Is there any upcoming work you'd like to share?
TY: HanShow with Franco Dragone. For more information, visit www.thehanshow.com.
---