Related Features
Contribute
Your support helps us cover dance in New York City and beyond! Donate now.
The Dance Enthusiast Asks: Bill T. Jones/Arnie Zane Company (Fashion Edition)
As the Company Prepares for "Story/Time" at New York Live Arts
This November the resident company of New York Live Arts, Bill T. Jones/Arnie Zane Dance Company, will premiere of Story/Time 35, 36, 37, 38 & 39.  The show runs November 4th-8th and November 11-15th. In, Story/Time 35, 36, 37, 38 & 39, director and choreographer Bill T. Jones uses contemporary movement and music to present 70 one-minute stories. For more information, please go New York Live Art's website.
In continuing our fall focus on dance and fashion, Bill T. Jones/Arnie Zane Dance Company members LaMichael Leonard, Rena Butler and I-Ling Liu shared some of their thoughts on style.
P.S. In just a few weeks, The Dance Enthusiast will host its stylish Enthusiastic Event! celebrating Dance and Fashion. Please Join us on  Wednesday, November 12th from 6:15pm-8:30pm at the new Gibney Dance Center at 280 Broadway (entrance at 53A Chambers Street) for food, drink, dance, fashion, conversation  and fun, for more information and to get tickets got to our Enthusiastic Event Page.
---
Maxine Montilus for The Dance Enthusiast: Describe your style.
LaMichael Leonard: I consider my personal style "twisted classic." I like to wear things that have a classic vibe (whether it be the shape, color, or just plain aesthetics) and add a twist to the look. The priority will always be fit. Whatever you rock has to fit. I'm huge on fit and silhouette. That's half the battle. I'm also into prints. I'm a sucker for suits (not necessarily the classic suit but the matching jacket or top and pants), and if it's a suit in a print, I'm in there!
Rena Butler: My personal style is a whole swirl of things, but always with a bit of edge to it.
I-Ling Liu: Comfortable, casual, simple and clean; varies from dressy to student-like...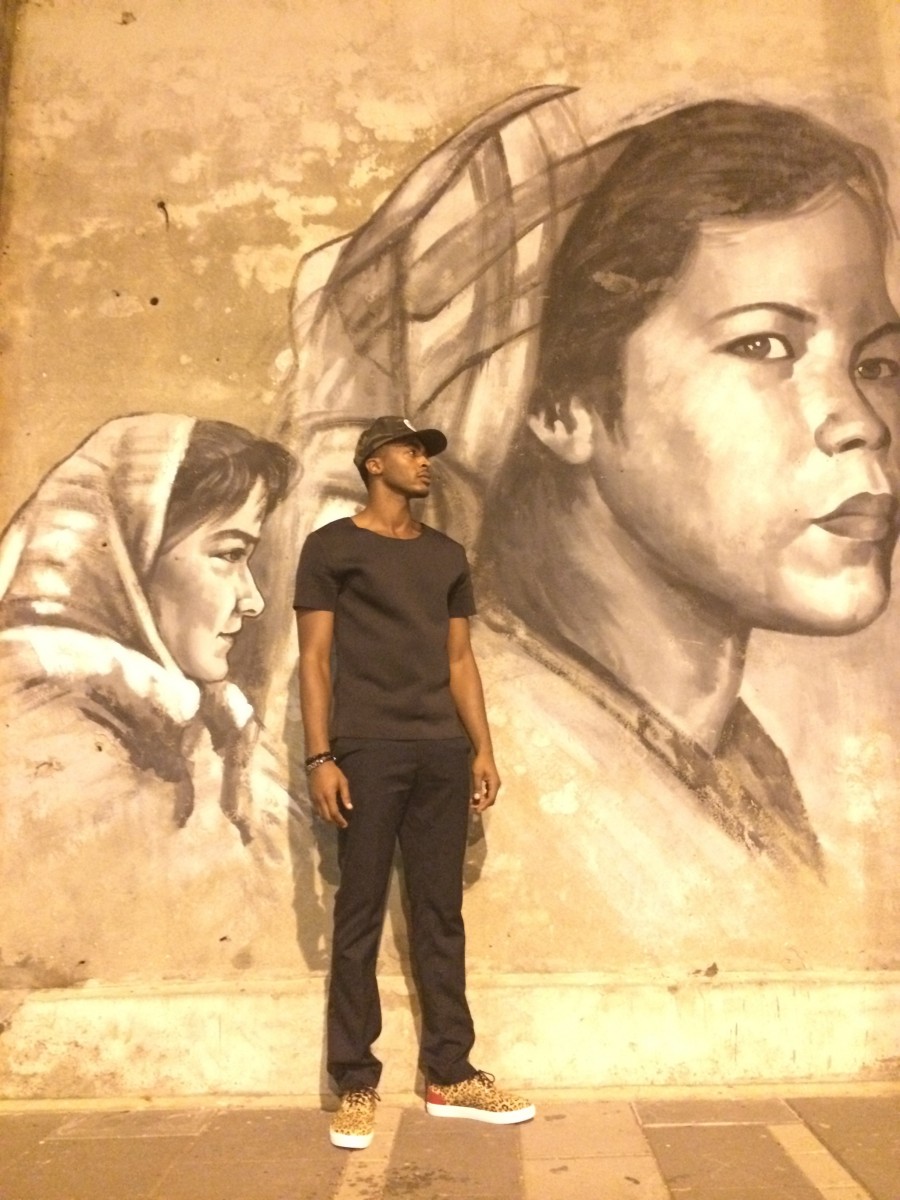 LaMichael Leonard
TDE: What are your favorite stores?
LaMichael: SkinGraft, Barney's, INA, Pat Fields, Zara, Century 21, Uniqlo, Salvation Army, and senses.com.
Rena: My favorites  are TopShop and Beacon's Closet. They both offer an eclectic selection of pieces.
I-Ling: Uniqlo, Second Time Around, Buffalo Exchange, and boutique shops [anywhere].
TDE: Now tell us about your Liz Prince designed costumes for Story/Time?  What factors were considered in selecting your outfits for the piece?
LaMichael: I wear a pair of brown pants and a soft cotton cream-colored, whimsical, button down shirt. Also, a pair of graphic printed pants, a short sleeve yellow t-shirt, and a moss green long sleeve cotton t-shirt that I wear,depending on my mood during the performance, ( either) with the brown pants or graphic printed pants-- The costuming is inspired by what I wear in rehearsals. It feels effortless, comfortable, and true to my individual way of wearing clothes. I also wear black socks.
Bill T. Jones/Arnie Zane Dance Company in Story/Time. Photo: Paul B. Goode.
Rena: My costume for Story/Time is extremely comfortable. I wear burgundy, ankle length pants that are just tight enough to fit my form and highlight my assets from behind, and just loose enough for me to really slide, slither, and dance in. I also wear a grey tank top to compliment this.  The look is  casual with a sleek line. It was originally chosen for Jennifer Nugent, a former dancer in the company. One of the things that I remember from my costume fitting was that she had requested the grey tank top to be cinched on one side, because that was her accent. In most tops she wore, it was said that she was always pinning them up with a safety pin.
Bill T. Jones/Arnie Zane Dance Company in Story/Time. Photo: Paul B. Goode.
I-Ling: Our look is considered to be true to what we wear in daily rehearsal. Because of the idea of indeterminacy in Story/Time, everyone has at least 2 or 3 tops to wear in whichever way the dancer wants to arrange their costumes throughout the whole 70 minutes. Mine includes a purple tank top, a pink long sleeve t-shirt, a red hoodie and navy blue pants. A specific floral dress will be worn at the specific time according to the menu that we would get before every other show, which is different every time.
TDE: What was your biggest fashion disaster on- or off-stage?
LaMichael: I haven't had a major costume disaster on stage (knocks on wood). The one moment I do remember is during a Story/Time performance, my button down shirt came almost completely undone, so I got my "Michael Jackson" on, and ripped that shirt all the way open.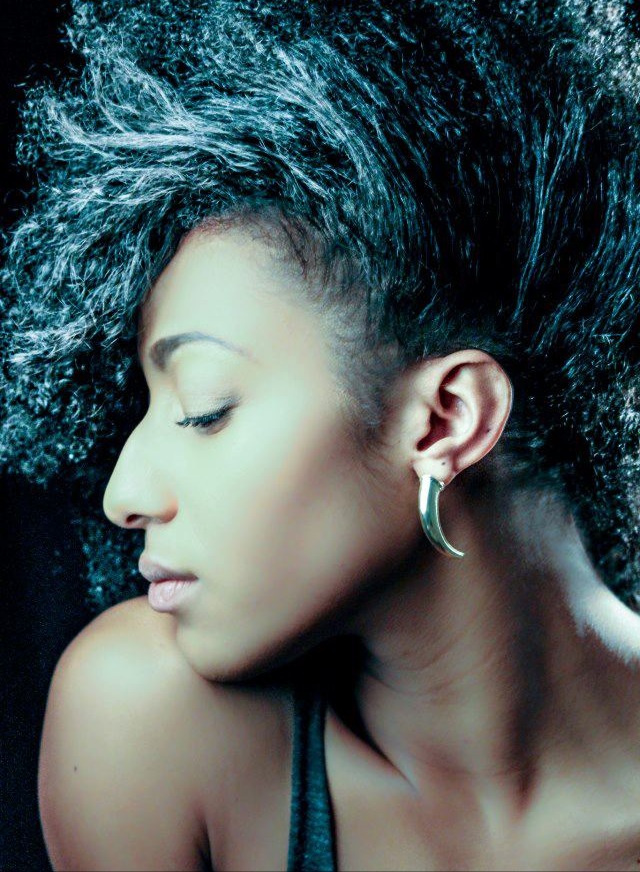 Rena Butler
TDE: Who is your fashion icon, and why?
Rena: My fashion icon is Lisa Bonet. She seems to understand that her natural beauty is undeniable, so she plays [with different clothing]. Bonet is fearless in her fashion choices, whatever they may be in whichever phase of her life. I've seen her look elegant, artsy, edgy/grungy, girly, or classic. She does it all, and really goes for it -- totally unapologetic. 
TDE: Describe a time/event in which you wore an outfit where you felt most beautiful.  What were you wearing in that moment?
I-Ling: Bill T. Jones was the Kennedy Center Honoree in 2010, and the whole company was invited to perform in the award ceremony and the dinner afterwards. It was the most formal public event I've ever attended. Everybody in the company put in lots of effort to prepare for their outfits. I wore this amazing short black dress with a pink floral pattern designed by one of my good friends Han-Chien Wu.
I-Ling Liu
TDE: What was your favorite gala outfit?
Rena: I have this beautiful, 70s style jumpsuit that I try so hard not to wear to every gala. It is a coral, halter-style piece with a boot-cut pant. I love it because it hugs my curves in all the right places. It's simple in a way that doesn't distract from my features and I don't need much with it except for a great pair of heels and the right jewelry. It flows so beautifully!
I-Ling: A cute, sexy but casual white dress that fits my personality.
TDE: Do you have any fashion tips/secrets you would like to share with our readers?
LaMichael: Fashion/style is serious, so break the rules!  Find your own personal style, and continue to cultivate it. Try new things! And never...never ever wear white tube socks and sandals together, unless your closet went down in flames the day before! 
Rena: Whatever your style may be -- whether or not it may fit a certain category -- own it. Let your inner beauty shine, be curious, stay creative and keep it real.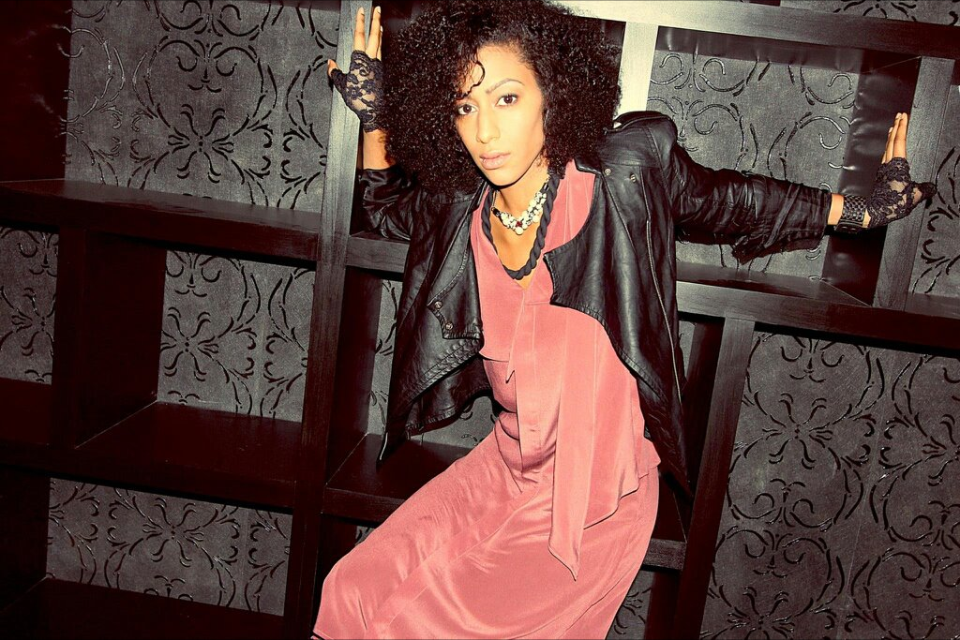 Rena Butler