Catching Up Q+A with the Performers of Bounce Ballroom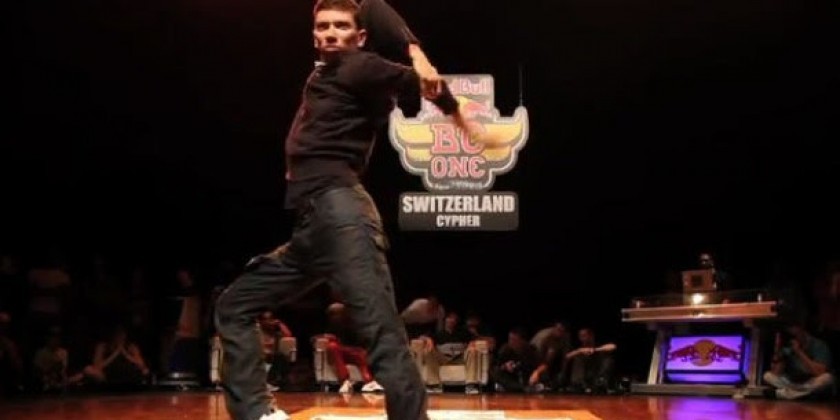 Bruk Up, Jersey Club, Vogue and House Dancing Explained
What happens when you mix four dance styles from four dance crews with four DJs?
You get Red Bull Music Academy's Bounce Ballroom, a multigenerational, eclectic dance mayhem where party moves make it to the stage and social dances are crafted into exquisite artistry.
A. Nia Austin Edwards of The Dance Enthusiast had the pleasure of chatting with some of those artists – Bruk Up dancer, SAM I AM; Jersey Club DJ and dancer, Fiinesse; Vogue dancer, Javier Ninja; and House dancer ,Cricket – and there was definitely "more bounce to the ounce" in the stories they shared.
---
The dance styles ( Bruck Up, Jersey Club, Vogue and House) are integrated into local culture, and can often be seen at parties and clubs. This is where the stories begin, sometimes as early as high school.
---
SAM I AM: "When I was younger, I would see people doing this style at parties. If you live in Brooklyn, you're part of [the dance culture]. I was a sophomore in high school when I started getting serious about dancing."
Javier: "I was 15 at a club called Stonewall. Of course I wasn't supposed to be there, but I got in. And I saw my best friend, my mentor, my teacher Willie Ninja."
Fiinesse: "You only really see the Jersey Club dances in clubs or at events. The crowd knows when it's coming. It's not that special. We just go with the flow."
---
DJ Flinesse
These colloquial interactions, however, are only the beginning. Each dancer has gone on to spend years learning not only the physicality and nuance, but also the history of these forms. Jersey Club is the youngest style featured in Bounce Ballroom, and has been causing a storm recently. Bruk Up is intertwined in a longer legacy of Dancehall Reggae culture, but it has a Brooklyn history all its own. It was embraced by dancehall lovers in the mid-'90s, and slowly transformed into the style known today as flexing. Vogue and House have evolved through generations, but Javier and Cricket tell those stories better than I can.
---
SAM I AM: "I started training under Storyboard for three years, five days a week. He does a technique called mutation, and that served as my foundation. Through him, I met all the people you need to know in Brooklyn dance culture. You could say it takes a village to raise a child. Ghost is one of the pioneers of Bruk Up, and he taught me the roots and foundation. He gave me history, things that happened before my time. Bruk Up and Flexing are almost interchangeable. They were just developed in different parts of the hood. I was born in the later generation, so I absorbed all the [Brooklyn] techniques."
Javier: "Vogue is an expression of yourself. We took it from the modeling world and made it a fluid dance. It started mainly with the 'Old Way' which was more militant with a lot of lines and poses. 'New Way' evolved from 'Old Way' – line, position, grace, contortion. After that came 'Vogue Fem' which changed the whole dynamic of Voguing. It emulates a woman. 'Dramatic' is the same as 'Vogue Fem' but more extreme. I do the 'New Way' which is about lines, boxes, circles, and contortion while emulating a model using three basic poses – catalog, commercial, and couture.'"
Cricket: "House borrows steps from everybody else – all the other street dance styles and social dances that existed in New York City. It was done in discotechs and clubs. You had b-boys, ballet dancers, contemporary dancers, jazz dancers, and people who did vogue in these social environments drinking, socializing, doing lots of drugs. All of this was influencing the movement, so it's this hodge podge. It has a lot of influence from tap, but the upper body has more information from Hip Hop and Breaking. And there's a lot of Spanish, Salsa, and African stuff informing it too."
---
James "Cricket" Coulter
Each dancer framed the development of their movement through a lens of cultural, political, and social interactions. As Fiinesse says, "For those of us who have been in the Jersey scene, it's been a way of life. There's no way of escaping it."
---
Javier: "It's very political when it comes to competitions, but the kids now take [Vogue] as an art form and not a sport. When you do it as an art form, it's more about your own feeling and expression. When you start competing it's more sport, and Willie [Ninja] never thought of it as a sport. He always thought if it as an art form, a way of life."
Cricket: "I was one of those kids in to the 80s that was into Hip Hop. When a certain song came on we all did the same step. It was social. House was a mature approach to street dance. You didn't do it outside the club. All the street dances start as social dances first. They're party dances. The music comes. People socialize. And everybody becomes little scientists. People start taking it, pulling it, grabbing it. I think it's a beautiful thing. I've lived long enough to see dances grow from Breaking back in '85 to kids in Korea that are dancing on their heads. It's like a disease that just keeps growing."
SAM I AM: "Dancehall music has a certain feel to it, and there was a lot happening around that time politically. People deal with politics differently. They go right at it and address the politics, or they use some other means to soothe the harshness. Dancehall Reggae has that party feel, but then there's that aggression – when you're fighting whatever you're going through in life. That's Bruk Up. It's more of an aggressive, offensive style. That happens in the music too. You have people that use the music to party. You have people that use the music for political statements. You have the movement that's really swaggy and fun. And you have movement that is more aggressive like you're trying to get rid of the demons holding you down, or you're trying to express something that happened the other day. That's reflected in the music."
---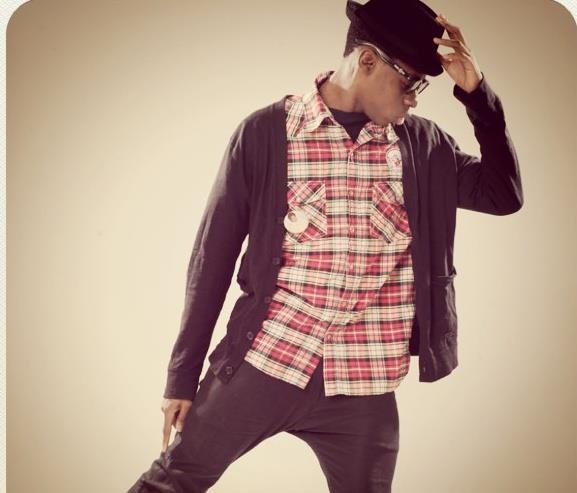 Samuel "SAM I AM" Estavien
As SAM suggests, the relationship between dance and culture shows itself in the way music influences each form. The music possesses just as much history as the movement. The dance is informed by the sound. In cultural context, dance and music are intertwined in a way that is similar to the call-and-response of African drum and dance. "The music dictates the movement," Cricket agrees. "All of the street dances fit with the rhythms"
These artists also share a reverence for humility and a hunger for information and detail. These qualities guide their interactions, particularly with teachers and elders who hold the legacy of the dance, and they are aware that without that humility and hunger they would not be where they are today. Their teachers and mentors have not only shared the movement, but also provided focus and direction which they may not have otherwise found in life.
---
SAM I AM: "I guess [my teachers] recognized something in me, and I was humble enough to spend time with them – nine months to a year."
Javier: "[My teachers] pushed me to perfect myself in life and be humble. I appreciate every moment. Life is too short. I've lost many people to cancer, HIV, drugs, murders. To see where I am now and where I was when I was younger, Vogue really changed me for the better."
---
Looking ahead, success has many definitions for these artists. Fiinesse is hoping for a record deal so his sounds can reach international audiences. While he doesn't have a specific label in mind, "If Nas' or Kanye's label wanted to sign me, I'll take it quick. As long as I can bring my brothers with me, that's all I really want."
Javier teaches internationally upholding his promise to continue the legacy of the late Willie Ninja, "keeping it as an art form and not a sport."
As Cricket enters his 40s and is "starting to feel it," he's hoping House continues evolving. "The one thing about America I've noticed is that we're so youth driven that we're in a constant state of creation. Every four years the kids change it up and I think that's dope. It keeps it energized. I hope I don't recognize House in four or five years. I hope the kids make it nice and fresh."
And SAM I AM is looking to bring back the "power of dance." He went on to offer an insight I believe all dancers can agree with. "I feel like over time the value of a dancer has been lessened. We have to work very hard for very little. It wasn't always like that. Look at dancers like Fred Astaire and Bob Fosse. Anybody should be able to have that kind of stature if you're really masterful at what you do. I want to reintroduce that – being masterful and well respected in my craft. This generation, with YouTube and Facebook, can really do it ourselves."
---
Check out Red Bull Music Academy's Bounce Ballroom on May 1st at the Brooklyn Bazaar. Visit http://nyc.redbullmusicacademy.com/#bounce-ballroom for more information.