Connor Walsh, Karina González & Yuriko Kajiya On Dancing Houston Ballet's 50th Anniversary Season At New York City Center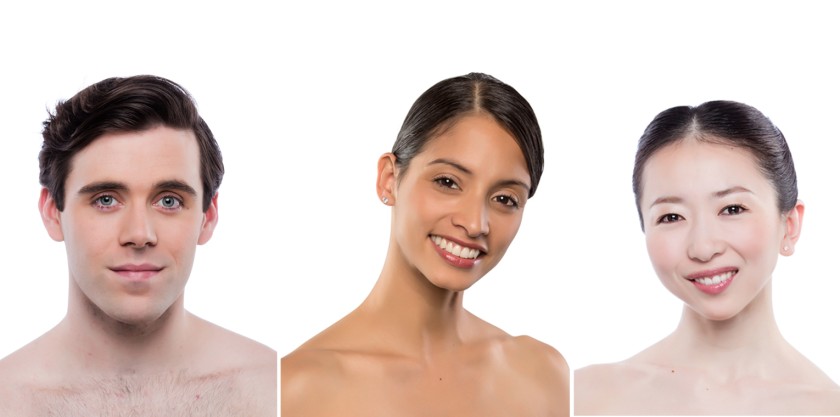 From October 24 through 26, Houston Ballet will celebrate its 50th Anniversary Season at New York City Center with a program of contemporary works showcasing the Company's diverse talents.
Seldom seen on the East Coast, this performance marks the Company's largest engagement in New York since 2013 and their first program at City Center since 1986. The country's fifth largest ballet company, Houston Ballet tours globally, most recently becoming the first American ballet company to perform at the Dubai Opera House and returning to Jacob's Pillow Dance Festival after almost 40 years.
Highlights of the City Center engagement include the New York premieres of two Houston Ballet Commissions: The Letter V by Mark Morris, set to Symphony No. 88 in G Major by Joseph Haydn, and Reflections by Justin Peck.
Find out more: bit.ly/houston_ballet_nycitycenter
---
Sammi Lim for The Dance Enthusiast: Which dances will you be starring in at New York City Center?
Connor Walsh: I will be dancing Justin Peck's Reflections and Aszure Barton's Come In.
Karina González: I will be dancing in Mark Morris's The Letter V and Justin Peck's Reflections. Both pieces showcase a big group of dancers, where we can all shine in our own ways.
Yuriko Kajiya: The Letter V" with music by Joseph Hayden and costumes by Maile Okamura is a group dance with eight female and eight male dancers. I too, will be dancing in the ballet, which is fresh, charming and witty. I can't wait!

L-R: Yuriko Kajiya, Karina González & Connor Walsh. Photo credits: Claire McAdams, Courtesy of Houston Ballet.
The Dance Enthusiast: Will your tight schedule allow for sightseeing in New York City? If yes, what do you plan on ticking off your list?
Karina González: I have already checked off most of the sightseeing in the city, but am excited to catch up with old friends. Taking class at Steps on Broadway is a must do, of course.
Yuriko Kajiya: I was with American Ballet Theatre in New York for 14 years before joining Houston Ballet, so I don't plan to sightsee much. I'm excited to perform for New York's audiences again and to catch up with friends.
Connor Walsh: Fortunately I've already checked off many of the tempting tourist destinations. Nowadays when I go to NYC, I want to be exposed to as much new art as possible in the city's wonderful museums and theaters.  We land at 4:30pm and many of us will be rushing off to a theater to either see William Forsythe's show at The Shed, Wendy Whelan dancing Lucinda Childs at the Joyce, or ABT's new mixed program. I'm pretty sure you'll see our dancers spread throughout all three. 
Houston Ballet Principal Connor Walsh in Aszure Barton's Come In. Photo by Amitava Sarkar (2019), Courtesy of Houston Ballet
---
The Dance Enthusiast: When hitting the road for dance tours, what gets you the most excited?
Karina González: The most exciting thing about touring is how close the dancers get to each other. We spend good quality time together, not just rehearsing, but traveling, dining and sharing new adventures in new cities.
Yuriko Kajiya: I enjoy dancing in different theaters and meeting new audiences in different countries and different American cities. But it can be challenging, as you are out of your comfort zone and breaking routine.
Connor Walsh: For me, the most exciting, or perhaps rewarding thing about touring is surprising people with the quality of art coming out of Houston. Many people still assume Texas is all football and rodeo, but Houston is, in fact, one of the most culturally diverse cities in the world. The art the comes from our city is truly world class.
Houston Ballet Principal Karina González in Justin Peck's Reflections.  Photo by Amitava Sarkar (2019)
---
The Dance Enthusiast: Can you recommend some activities for dance enthusiasts to pursue when visiting Houston?
Connor Walsh: I would of course recommend looking at Houston Ballet's schedule, but hopefully that's already in everyone's itinerary.
My favorite spot in Houston (and I tell everyone who visits) is to go to The Menil, a one of a kind museum with a unique history and loads to see.  It is comprised of multiple buildings, some of which are dedicated to the works of Cy Twombly, Mark Rothko and Dan Flavin, and are connected by a beautiful park.  Houston Ballet and The Menil recently collaborated on a site-specific performance to celebrate Merce Cunningham, which was an incredible experience. I also love seeing music there presented by Da Camera. The main building has lovely acoustics and its art collection provides a beautiful backdrop for any concert.  
Yuriko Kajiya: A lot of people don't realize how big of a city Houston is until they get here! I hope you visit Houston when we are performing! If not, you can always find something to see, since there are many theaters. You can also catch free performances at the Miller Outdoor Theater.
Karina González: The first activity is to visit the Space Center—it is a must-see attraction. The Houston Museum District is wonderful, as is the Theater District. There are amazing parks where you can find free yoga, Zumba or other kinds of workouts. The street art also makes Houston fun and charismatic.
Houston Ballet Principals Yuriko Kajiya and Connor Walsh with Artists of Houston Ballet in Mark Morris's The Letter V.  Photo by Amitava Sarkar (2015).
The Dance Enthusiast: Do you get nervous about critical  reviews? Would you rather receive a negative review or no review?
Yuriko Kajiya: We will always have a fifty-fifty chance of getting a negative review. I have had many great reviews, but also not so good ones. Everyone can have their own opinions on what they see during a performance. That is the beauty of the arts. It never feels good to receive a negative review, but I try not to get too upset and move on.
Karina González: I have such a respect for critic reviews, especially in NYC, that I am not sure if I prefer a negative review or no review. Negative but constructive criticism will help me think about my performance and learn from it, but it is hard to see your name with a bad review printed where thousands of people can read it. Good feedback can help us get better, but a negative and mean review can make us doubt ourselves even more. Also, I have learned that not everyone will love you, so I am open to hear good, bad or no reviews.
Connor Walsh: I like dance criticism and I particularly like it when people have a strong point of view. It doesn't mean I will always agree though. Sometimes I read a review and think the complete opposite of its author, but I'd always prefer to have a critic intellectually engage with the work to help stem conversation and interest rather than not saying anything just to be kind. That being said, I often don't read reviews during a run because a performer's commitment and confidence are so important, and I don't want one person's opinion to shake that. 
---
The Dance Enthusiast Asks questions and creates conversation.
For more of The Dance Enthusiast Asks, click here.
---
The Dance Enthusiast - News, Reviews, Interviews and an Open Invitation for YOU to join the Dance Conversation.