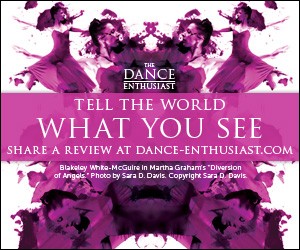 Related Features
Dance As Empowerment: The Dance Enthusiast Asks Producing Artist, Juan Michael Porter ll about his "Moving Beauty Series"
AND his Many Roles Empowering and Being Empowered by Dance.
The Moving Beauty Series- 3 WEEKS OF DANCE
- Runs from February 23rd to March 15th, 2015
For Info About Artists, Offerings, Tickets, Location, and Directions click
The Series website
Christine Jowers for The Dance Enthusiast : Where are you from, Juan Michael? Tell us how you got to be a dancer in NYC? 

Juan Michael Porter ll: I was born in Mobile, Alabama,my father is French, of Mobile Native American extraction and my mum is Ethiopian. I was raised in Germany (Hamburg) and France ( Nantes) and ended up in Irvine, California as a teenager. I came to study dance in NY because Donnie McKayle (I audited his UC Irvine class when I was in high school)  told me, "You should go to NY."  So I did. And I promptly ripped my hamstrings in half.
I walked around on a cane for two years while going through massive physical therapy, after which I learned to dance using technique rather than facility. Three months after re-training I was hired as the ballet soloist for an Ivory Coast style African dance company and a month after that I was hired by H.T. Chen.
---
TDE: Who were  teachers who empowered you along the way in dance or elsewhere? What lessons from them do you try to impart to others and keep alive in your life?
 
JMP: The most important teachers in my early training were Troy Powell and Milton Myers. Troy's class is all about lengthening and suspending -- your line, your reach, time, the moments in between… He reminded me to live again through dance.
Milton taught me to know what I was dancing and not to simply wing it. I took his first class back from Jacob's Pillow with every important Ailey-affiliated dancer in the city and totally choked while going across the floor. Instead of telling me to get out of the way, Milton calmly talked me through the rest of the combination and gave me corrections. I wanted to die and avoided him like the plague for the following two weeks until I realized that instead of giving up on me, he pulled me along -- so why was I giving up on him?
I became a permanent fixture of his 4:30 pm class and worked my way to the front.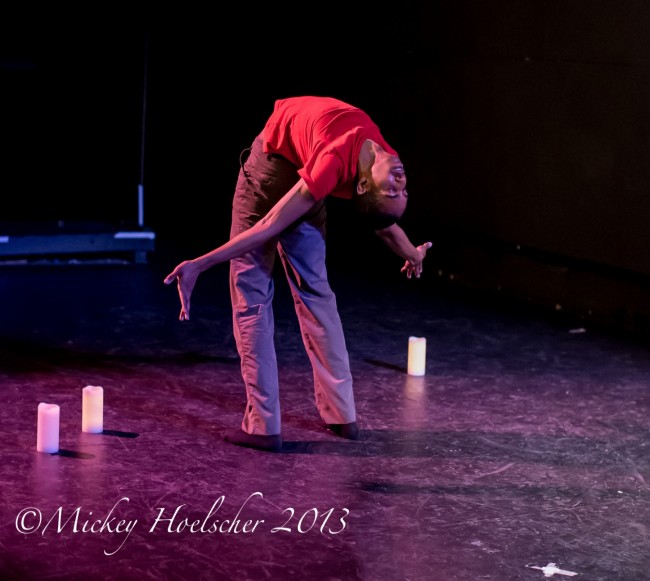 Juan Michael Porter ll
 
Yung Yung Tsuai was my main teacher at Graham. She taught me not overwork and to appreciate the little things for what they were instead of my customary wham-bam-slam it to the rafters.
Michael Mao has been a mentor and confidante. I tend to be a curmudgeonly know-it-all. He has helped me to be more forgiving of others and of myself. Something I love about Michael is that if he notices a danseuse being rough with her partner, he will stop her and say, 'Excuse me my dear, but that is someone's son, brother, lover, husband, and friend. We do not treat each other like furniture to slouch around on.' It's such a simple thing that; kindness, and it's something that all of my teachers have given me.
Finally, my mom: Carol Schwartz. I left my birth family as a teenager because there were a lot of troubles. It was a very physically abusive and emotionally volatile family. My mom adopted me and taught me that I did not have to repeat the cycle of abuse; that I could make the choice to work towards being healthy and use my past as a reason for being better rather than excuse for being a monster.
---
TDE: How did the Moving Beauty Series emerge?

JMP: I had returned from modeling in Paris in 2009. I was a one of Jean-Paul Gaultier's fit models and I also did smaller brand work. Modeling was not something I enjoyed because of the way models are treated. I decided that I wanted to show a piece in a dance lab. I didn't want to pay someone else to show my work so I ran the numbers and realized that it would be less expensive to do it myself especially if I offset the costs by showing the work of other artists in tandem.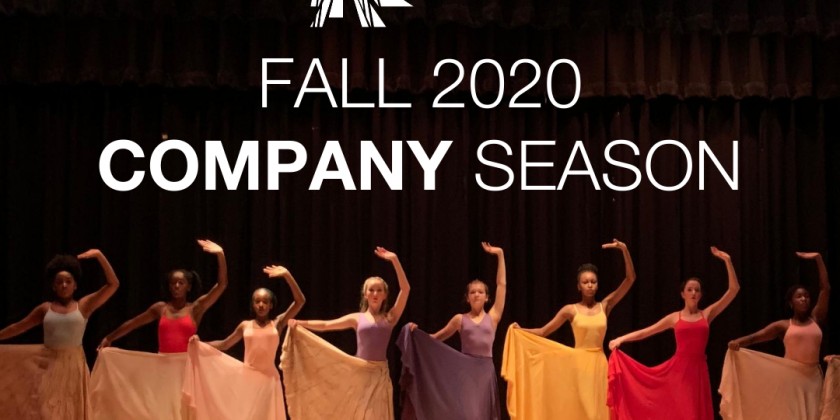 I researched theaters, found one at a reasonable price, advertised on Craigslist, and put on an amazing show. The theatre sat 50 people, I only charged $7.50 a ticket, the audience loved it, AND I made a profit. The Moving Beauty Series became a thing because I love working with talented artists and helping to bring their vision to the stage in a way that is fiscally responsible.
---
TDE: What is important for you to say as the creator and producer of this series?  What do you value?
 
JMP:I don't think that showing a program of incredibly similar works does artists or the audience any good. In my programs, I show an eclectic array of sui generis dance artists who have only one thing in common: they all want to reach out to the audience so that each individual audience member can walk away with an appreciation for all of the things that dance might be.
Dance is a 'can do' art form. Dancers operate with a mindset for what is and what might be and then we go one further by making those possibilities reality.
The Moving Beauty Series- 3 WEEKS OF DANCE- Runs from February 23rd to March 15th, 2015
For Info About Artists, Offerings, Tickets, Location, and Directions click
The Series website
---
TDE: What are your challenges?
JMP: In terms of production, I only deal with hard concrete facts. That can be difficult when working with individuals who spend most of their waking hours exploring another reality. That said, not having deadlines met by artists with whom I am working and the incredible amount of time it takes to craft press/marketing materials are the only difficult parts of production.
---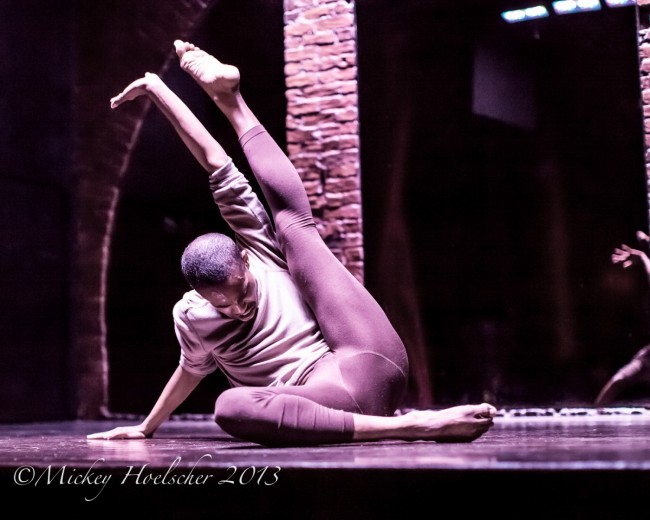 TDE: What do you aspire to artistically?  
 
JMP: As a creator I am interested in fostering conversations about what CAN be. I have little interest in what is or what is not.
Every single piece that I have choreographed since 2012 has been about death, yet not a single person has ever come to me with that conclusion. What I hear instead is about  "the love that is so clearly present in the characters' or dancers' ", or "how the numerous sources of media allowed an audience member to dig deeper into the story."
I think (when I have choreographed a dance) that I have one thing, and am shown that, in fact, I have another.
That's why I love being an artist.
---
TDE: This Spring the Dance Enthusiast's theme is "Dance as Empowerment and Healing." You have empowered many with your Moving Beauty Dance Series, how has dance personally helped you and can you see evidence of dances healing quality in others?
JPM: My adopted father died in the Spring of 2012 and I have spent every moment since then walking in grief. The only times I remember what it is to be alive are when I am dancing.
Recently, I became a teaching artist for Eryc Taylor Dance which has a phenomenal dance/movement program. I work with troubled individuals in movement classes and am able to see firsthand that dance is a revitalizing force. Those who stubbornly claim that they can't bend or move their shoulders suddenly come alive and spring to life with a zeal that never fails to impress me.
Just today, I had a woman on a cane and with a permanently broken wrist come in, and at first, she just watched suspiciously. I let her be. 15 minutes into class she was dancing along with everyone else and having a great time. At the end she said, 'I forgot that I could breathe!'
These participants are reminded that the world can still be a place of possibilities.
---

TDE: What keeps you motivated?
 
JPM: My entire life I have been a fighter. I was a 10 month baby even though I was induced twice. I went from being a 17 year old cripple before my career even had a chance to begin and now I'm a guy who can leap across the city to make things happen.
What motivates me is the struggle.
---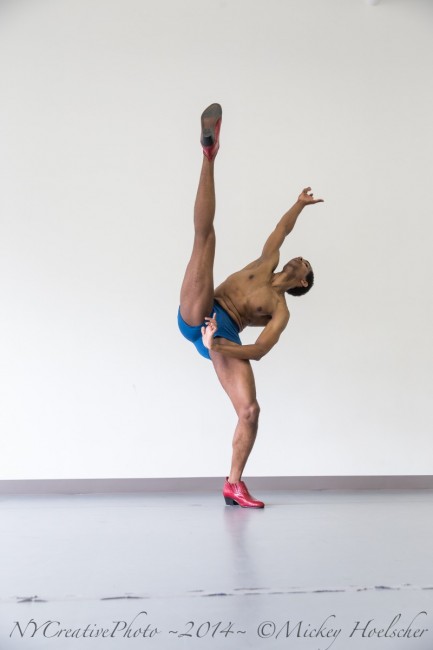 TDE: Why are you enthusiastic about The Series?
 
JPM: I love The Series because it's a viable business model for artists to show substantial work in a great setting with the possibility of at least breaking even. Beyond the 50/50 financial split and business/marketing development, I love that I am able to demystify production for the artists and to contribute towards the dance field in a positive manner.
---
TDE: What's next?
 
JPM: I'll take a proper holiday in June to hike the French Pyrenees and from there maybe I'll continue to Italy. Though Jennifer Archibald and I have spoken about me presenting her in the Fall — I guess I'll be calling her to follow up on that.