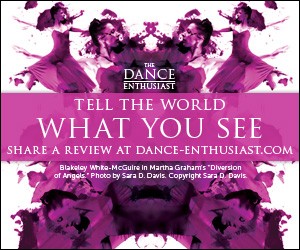 Related Features
DanceNOW[NYC]-POSTCARDS - Choreographers Speak About Upcoming Festival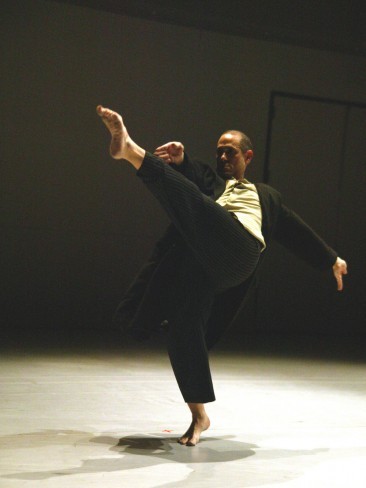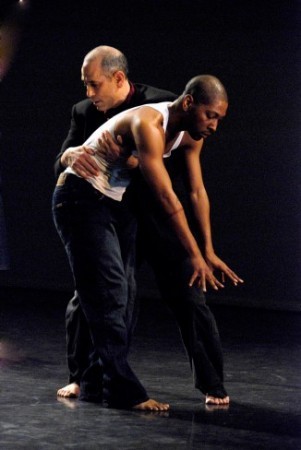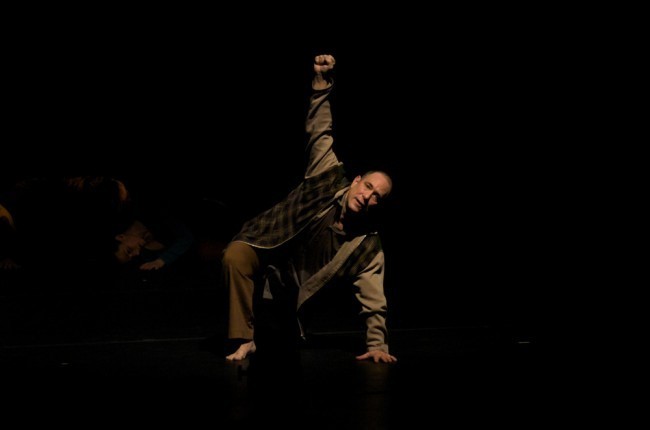 David Dorfman Choreographer/Dancer
Performing "Solo" from Lightbulb Theory
Music by: Michael Wall
Saturday September 12th, 7:30 pm, at Dance Theater Workshop

DE asks: "Tell us a bit about the work and your inspiration to create it."

I first danced this solo as part of David Dorfman Dance's half evening Lightbulb Theory in 2004. It's a reflection on mortality, memory, love, sweetness and thankfulness.

I began the dance to prepare for my elderly father's coming death, and to take a personal inventory of my life at that moment. I was inspired by my budding family – Lisa and Sam – and realized that I was doing what my dad had done years earlier with and for me, when I was a child. It seems simple on some level, but struck me as thoroughly complex - as a, at that time, nearing 50 year-old artist figuring out how to be a parentless parent in the second half of his life.

 I now perform the solo a lot when I'm traveling around teaching, occasionally at memorials for departed friends, etc. and I like the meditation on the joy of life that it has become for me. The beautiful music is by Michael Wall, who was playing the basic tune one day as we improvised in a class I was teaching at The American Dance Festival. For me, it was a little bit of a risk to dance to such lovely music. I'm trying to embrace sweet non-irony from time to time these days.

DE asks: "What are you looking forward to this dance season?"

I'm sorry to say that with being gone almost all summer, currently making a dance on AXIS Dance in San Francisco, and starting the semester up at Connecticut College, where I attempt to run the dance department – I am completely out of touch with what's up for this season.

 I know Miguel Gutierrez has a new show at DTW, and I'll always go to anything Miguel does. He takes chances and is a radical romantic in my view. A friend just said they were going to meet another former student at the Forsyth show, perhaps at BAM, and I will always go to see what he is up to – what innovation he will bring to us. Two of our former company members, Jen and Paul, and the nephew of Sam's creative movement teacher, are dancing in Bill T.'s new Lincoln piece – so if that's around – I'm there – I've seen an early version and I can't wait to see what has happened. And I just got an email from Chris Peck, with whom I've collaborated many times, and I love his music – so there's another show I'll try to attend. Also got an email from Jill Sigman and I heard great things about her last show. I see that Monica Bill Barnes and Maura Nguyen Donohue are on my night with DanceNOW, so that will be wonderful to see what they're up to – as well as getting treated to something from my brilliant pal Doug Elkins on Saturday night. Still looking to see Kate Weare's work and a host of others that I've only been able to hear about – and of course want to reconnect with my former "boss" Susan Marshall's work whenever I can. Well, there's a wish list for you!

And if anyone wants to come up our way, to New London town, I feel super fortunate to get to see the new works of Adele Myers, Shani Collins, Heidi Henderson, and Lisa Race gracing our stages this fall!

We've begun a new dance to the music of Sly and The Family Stone called "Prophets of Funk/Dance to the Music" (premiere date and place unknown). Today, I start teaching a class with collaborator buddy at Conn, David Kim. We'll be doing research about the many faces of Funk in the world. I'm also excited to reunite with "underground" co-director and genius, Alex Timbers, for "POF/DTTM".
---
The Dance Enthusiast is delighted to hear from you. Share your story with our enthusiastic audiences and be part of the conversation. Send a digital POSTCARD to The Dance Enthusiast at info@dance-enthusiast.com. Include your text (not a press release) and three to five properly credited pictures, or links to short video. If you have any questions, let us know.
---
The Dance Enthusiast - News, Reviews, Interviews and an Open Invitation for YOU to join the Dance Conversation.