DanceNOW[NYC]-POSTCARDS - Choreographers Speak About Upcoming Festival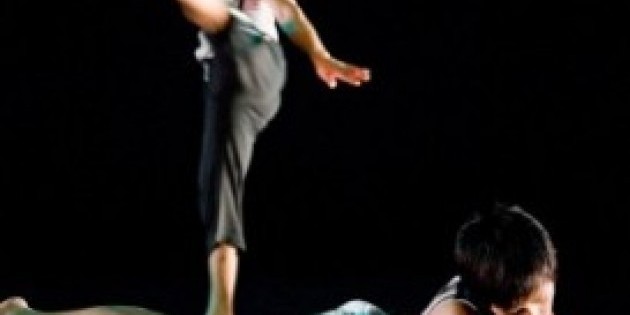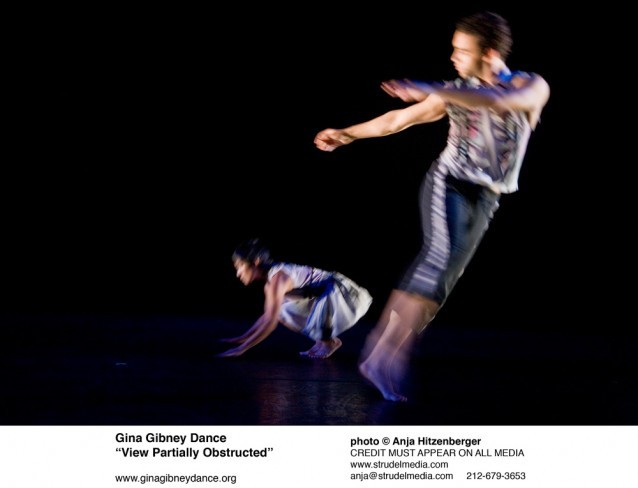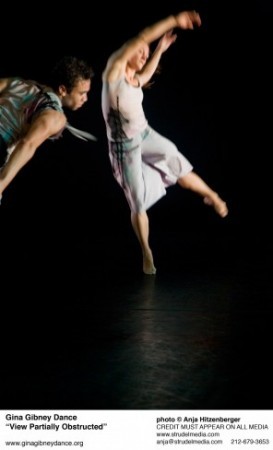 Gina Gibney Dancer/Choreographer
Two Excerpts from View Partially Obstructed an evening length work to premiere October 2009
Dancers: Natsuki Arai, Joshua Palmer and Hannah Seidel
Music: Ryan Lott
Costumes: Lex Liang
Friday, September 11th, 7:30 pm at Dance Theater Workshop

DE Asks: What can you tell us about your new work?

I ask in this work, "How do we come to terms with knowing so little?" View Paritially Obstructed explores the pure physical and psychological fact that we can never see everything and what we can see is always limited. This new piece delves into the subjective nature of perception and our struggle to create a full view of ourselves, others, and the world despite having incomplete or distorted information.
DE Asks: What are you looking forward to this dance season?

DanceNOW is always a chance for me to reconnect with friends in the field and to see what they are doing creatively. This year, I'm looking forward to presenting a mini-preview of our new work, raw and without all of the theatrical elements that will be present in the finished product. It's a great opportunity to see this new material in a different context.
Footnotes:
"View Partially Obstructed" will premiering at the Baryshnikov Arts Center (BAC), October 13-17 2009.
www.ginagibneydance.org