Related Features
Contribute
Your support helps us cover dance in New York City and beyond! Donate now.
THE DANCE ENTHUSIAST ASKS: Dante Pulieo of Limón Dance Company About Leading A Legacy Dance Company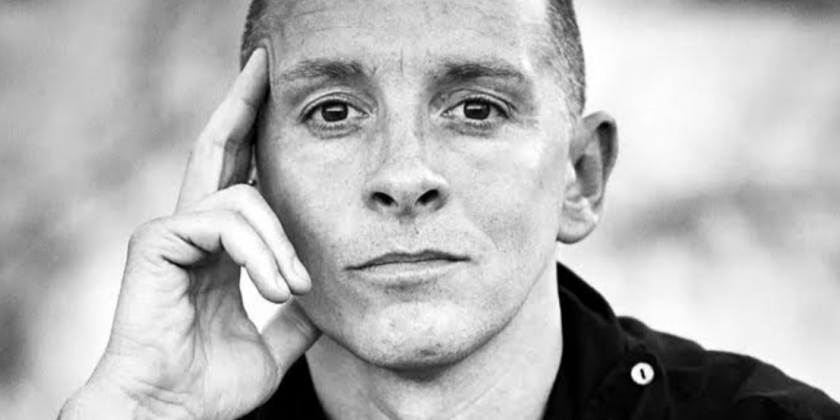 Catch Limón Dance Company's Kaatsbaan Residency Performance on Saturday, December 19
BIO: A widely respected former member of the Limón Dance Company for more than a decade, Dante Puleio was appointed only the sixth Artistic Director in the Company's 74-year history, a position that originated with Doris Humphrey.
Here, Puleio answers our quick-fire Q&A before Limón Dance Company's live streamed performance at Kaatsbaan this Saturday, December 19 at 7pm. Catch the show for free at www.limon.nyc/kaatsbaan.
*In this three part series, we ask the new leaders of three legacy companies what they're up to this pandemic season.
---
Sammi Lim on behalf of The Dance Enthusiast: We're enthused for this Saturday's live stream from Kaatsbaan Cultural Park! What are you enjoying most about the residency out in Tivoli?
Dante Puleio, Artistic Director of the Limón Dance Company: Thank you, we are excited as well! I am enjoying the opportunity to finally be in the same room as the torch bearers of the Limón legacy.
Since I was appointed, we have only been together in a Zoom studio; brought together by technology but separated by thousands of miles (in some cases) and a raging pandemic.  
We are spending the beginning of the Company's 75th Anniversary getting to  know each other in this beautiful place with no outside distractions, and what a gift that is. Our days are all about moving together and investigating how these masterpieces impact the artists in the room and how we can contextualize that impact for our audiences while speaking to this particular moment in history. 
Dante Puleio staging "The-Traitor." Photo: Limón Dance Company
The Dance Enthusiast: How best would you describe the past nine months of leading the Company?
Dante Puleio: Well, I have nothing to compare it to really. I came into this position days after the quarantine began. I don't know what it is like to lead a company during "normal times" (whatever "normal" means anymore), so this is all I know of leading the company. 
This moment of being together in a bubble is all the more precious in a way. It may not have been the same had I stepped into this role a year ago. These past nine months and the future ahead has and continues to be an opportunity to reevaluate everything we do. The pandemics of Covid social injustice remind us to reflect on who we are, what we are doing and why and how we do it, from strategic planning and programming  to the day to day operations of how we speak to one another.
The board, company, staff, Limón alum, supporters and lineage of artists associated with the Foundation have been supportive of each step we've taken. They have encouraged each risk to innovate and everyday I am thankful to be one part of the many that are creating the future of this rich community and company that has defined so much of who I am.
"The Moors Pavane." Photo by Christopher Jones
The Dance Enthusiast: I'm sure we've all had our fair share of good and bad bosses; while I try to mimic the examples of the former, I avoid the mistakes of the latter. Do you do likewise? What is your approach towards leadership?
Dante Puleio: I am who I am because of the many who helped shape me. Each decision filters through my understanding of those mentors.
My approach is to aim to be thoughtful and inclusive of each entity this role serves. I learn so much from consulting with different generations of Limón alum and supporters when looking and building towards the future. I make decisions that I hope most effectively support the vision of revealing the human condition that José Limon and Doris Humphrey established over 75 years ago. 
The Dance Enthusiast: How do you handle disagreements among your team members?
Dante Puleio: We, as a team, can all agree that we are here because the work speaks to us in one form or another; we all care about ensuring its future. With communication being the focus and a constant reminder of the bigger picture, we work towards resolving disagreements by allowing each voice to be heard and each person to be seen, by having honest conversations and holding ourselves accountable.
Dante Puleio. Photo © Grace Landefeld
The Dance Enthusiast: What is the hardest decision you've had to make in your leadership role thus far? 
Dante Puleio: The most difficult decision I am grappling with now is showing up most authentically for each of the performing artists I am working with; they each need something different from our time together and I want to make sure they get it.
Lar Lubovitch once said to me that we only get to know each other by moving together. Well, we haven't been able to do that until this past Tuesday. I am now able to investigate how best to guide each artist in the room.
The Dance Enthusiast: "Who is Dante Puleio?" How would you answer this prompt about yourself in the third party? 
Dante Puleio: Dante Puleio is not who he thought he would become. He didn't know the world of dance existed as a profession until almost 20 years old; he didn't know he would dance for his dream company; and he didn't know he would one day direct that very same company.
He is thankful for his friends and family who are with him every step of the way. He is optimistic, loves to laugh, loves to love, loves cultivating artists and deepening their tether to this lineage, loves discovering how this work makes sense for the artists in the room and those who come to see them. He recognizes the weight of this legacy, is inspired and well supported. He is looking forward to creating a new world of possibilities and opportunities for the Limón Dance Company.
The Dance Enthusiast: Thank you, Dante! Merde for  this Saturday.
Kaatsbaan Residency
WHEN: December 19 at 7pm
COST: Pay what you can.
Program: The Moor's Pavane (1949) by José Limón​ |  Suite Donuts* (2020) by Chafin Seymour | There is a Time (1956) by José Limón
*Co-commissioned by the American Dance Festival with support from the Doris Duke/SHS Foundations Award for New Works.
Reserve Your Spot
---
The Dance Enthusiast Asks questions and creates conversation.
For more of The Dance Enthusiast Asks, click here.
---
The Dance Enthusiast - News, Reviews, Interviews and an Open Invitation for YOU to join the Dance Conversation.