Director Roman Shumanov on his Documentary "Babylon Dreamers" as part of the upcoming Margaret Mead Film Festival at the American Museum of Natural History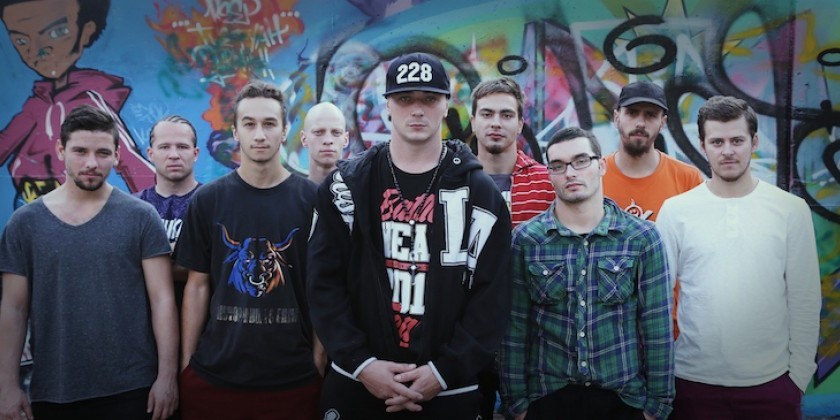 "Babylon Dreamers"
Screening as part of the Margaret Mead Film Festival
Sunday, October 22, 2017
Co-presenters: Other Israel Film Festival and the Dance Films Association
Venue: American Museum of Natural History
"Babylon Dreamers" is a new documentary film profiling a breakdance crew in one of Israel's poorest communities. The film is both inspiring and eye-opening and showcases the stories of immigrants from the former USSR who are trying to make their way in the ever-complicated Middle East. Recently, The Dance Enthusiast had the opportunity to interview the film's director Roman Shumanov. 
---
Stacey Menchel-Kussell for The Dance Enthusiast: What inspired you to make this film?
Roman Shumanov, Director of "Babylon Dreamers": I made this film to raise awareness about the situation and circumstances faced by many young people in Israel, so that their stories would not stay invisible to the world.
TDE: What interested you most in the main characters? What do you think is unique about their stories? 
RS: I've known many of these characters for over ten years. I initially started to film a few dancers because I was not sure whose story to focus on. It took me several months until I made the choice.
I was attracted by the contrast of these dancers. Mixer was a clear leader – expressive, even angry and vocal at times – who was trying with all his might to save his family and mother. Potter was one of the quieter of the group, but had so much struggle and so many stories within him.
TDE: What is unique about the community of Israelis from the former Soviet Union? What can we learn about them, or what are you trying to showcase about them in this film? 
RS: This theme is a very personal one. I immigrated to Israel at the age of 17. I was part of a program that brought together youngsters who had immigrated to Israel alone. Many of us wished to leave behind the dismantled countries of the former USSR and build a new life. We all realized quickly that a long difficult adjustment period would await us in this new unfamiliar country, without our family surrounding us and with a shortage of substantial support.
I wanted to showcase this community and show how they are refusing to give into their circumstances.
Photo: Alexander Plavnik
TDE: Did you approach this project differently than your others because it featured so much movement? 
RS: It was challenging to film the dance because as a documentarian, it was hard for me to decide what to focus on. Essentially, I filmed in two languages – one verbal and one body language. I think the film strikes a balance of both forms.
TDE: What is next you for you? What other film projects are you working on? Will you do more projects that relate to dance? 
RS: Right now, I am working on a fictional film about a music group, and on another documentary about Soviet partisans in the Ukraine during World War II. Honestly, I loved filming movement and one day I would also like to make a film related to ballet.  
---
The Dance Enthusiast Asks Questions and Creates Conversation.
For more of The Dance Enthusiast Asks, click here.
Share your #AudienceReview of the film or others for a chance to win a prize.