Related Features
Contribute
Your support helps us cover dance in New York City and beyond! Donate now.
Elizabeth Cooke, Founder of Hi Artist, Explains What Gives Salon-Style Dance An Edge
Hi Artist Presents Its Third Installation Titled VENUS
Hi Artist Volume 3: VENUS
Thursday, December 6, 2018 @ 8pm
The New Work Project, 97 North 10th Street, 2A, New York, NY
About: Hi Artist events provide a new way to see dance, and their audiences most love the intimacy that the format provides. After the performance, the dancers join the audience for drinks and conversation, giving guests the opportunity to meet the artists both as performers and as people. The entire event, not just the show itself, is an experienceand, and through this format the company hopes to introduce dance to new audiences. Everything they do was designed based on findings from 10+ months of customer research. 
---
Sammi Lim for The Dance Enthusiast: Is Hi Artist experiencing any growing pains at the moment? After all, you guys are pretty new. 
Elizabeth Cooke, Founder of Hi Artist: At the moment our biggest hurdles are finding affordable spaces and breaking into the mainstream. We strive for a very particular vibe with our venues, and finding ones that check all the boxes is a challenge. We are all about taking advantage of underutilized space in the city and thinking outside of the box, and we are currently pursuing space partners. We built Hi Artist to expand the existing dance market in NYC and bring the form to the culturally curious, but we still have more work to do to reach young professionals that are completely new to the dance scene here. 
Hi Artist Volume 2. Photo by Shannel Resto.
The Dance Enthusiast: What inspired Hi Artist's intimate salon ambiance?
Elizabeth Cooke: Everything about what we do was designed based on customer and market research that our Artistic Director (Xenia Mansour) and I conducted before launching.
I attended business school at NYU Stern, where I concentrated in Entrepreneurship and Innovation. Having spent most of my life and career in dance, Stern introduced me to an entirely new cohort of people. Throughout my time there I encountered a number of classmates with a genuine interest in the arts, and who actively sought out cultural activities. They wanted to discover fun and engaging things to do with their leisure time, but dance very rarely entered their option set (and if it did, it was usually just the New York City Ballet). This struck me as surprising and frustrating, because I know so many artists in the city with incredible talent, but who are struggling to make a viable living through dance. I noticed supply, and I noticed demand, and I didn't feel as if the existing institutions were doing enough to bridge the gap between the two. 
The eLab (NYU's University wide entrepreneurial resource) teaches the Lean Start-Up Methodology, which is all about problem solving through experimentation, iteration, and questioning the status quo. We spoke with approximately 70 individuals, including both potential customers and local artists, about their behaviors and feelings surrounding arts & culture at large, and dance specifically. From there, we were able to pinpoint a few key insights. We also looked at ways that other genres (such as the visual arts, music, et cetera) were responding to changing market dynamics, and borrowed elements from the best-in-class examples. The combination of those factors helped us build the Hi Artist format.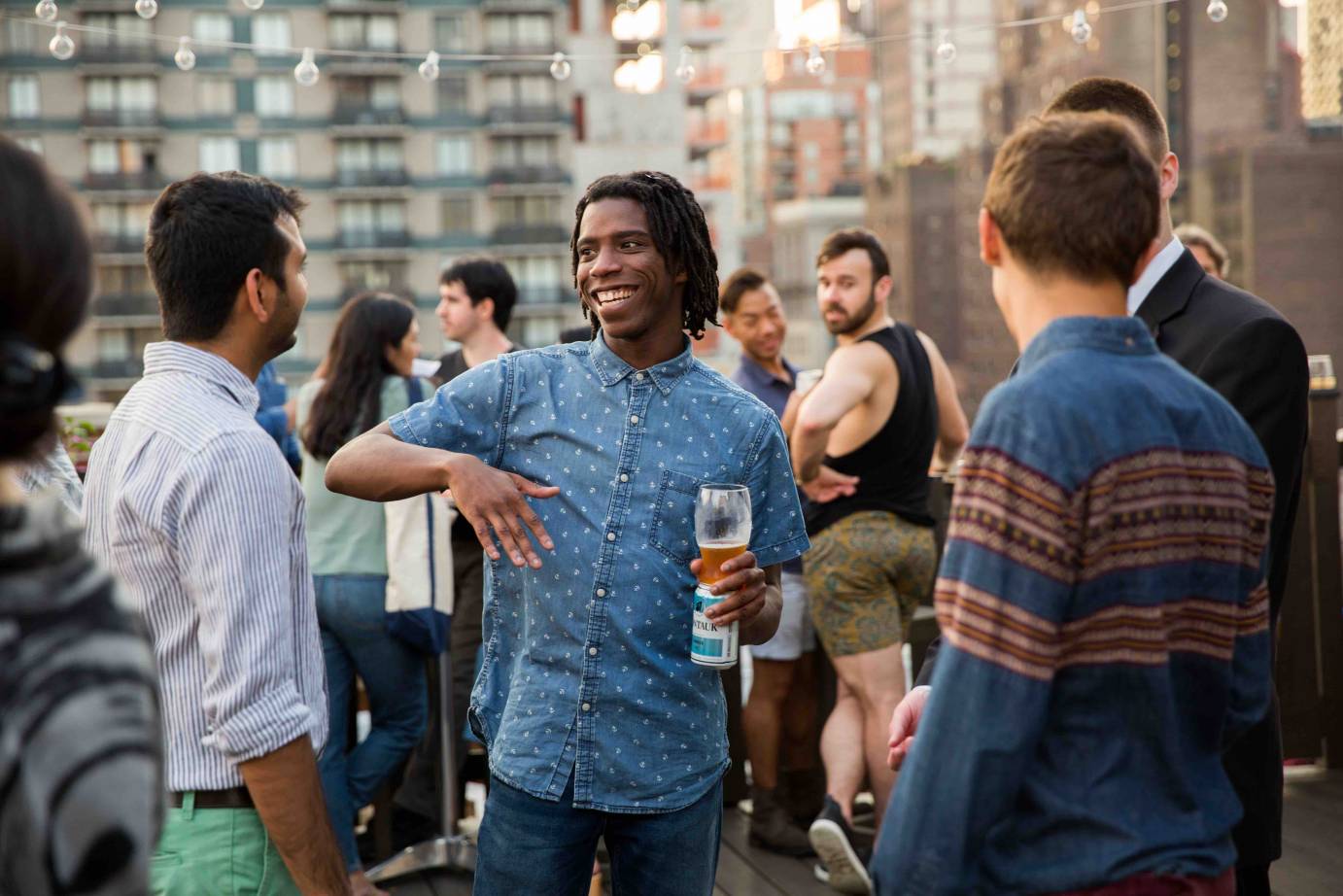 Hi Artist Volume 2. Photo by Shannel Resto.
The Dance Enthusiast: That's all a lot more technical than I thought. Well done, you. What is the age range of the audience? Are children allowed in?
Elizabeth Cooke: Guests have ranged between 23-65, which is rather wide, but in general, the crowd skews towards being young. Alcoholic drinks are included in our ticket prices, so we haven't had any children come to past events, but they are absolutely welcome. VENUS is our first BYO event, so we are curious to see if and how that impacts our audience demographics. 
The Dance Enthusiast: In my six years with The Dance Enthusiast, I have never sifted through as many works revolving around female choreographers and creators as in 2018. So good! What will Thryn Saxon, Emily Tellier, Holly Ledbetter, Matilda Sakamoto, and Maiya Redding bring to the table at VENUS?
Elizabeth Cooke: And here we thought we were being original! In reality, the theme for the evening came from a point of reflection. The program for Hi Artist Volume 2 featured more males than females, and given that Xenia and I are both women, we weren't comfortable with that. 
In different ways, all the works on the program question themes of gender norms, self-analysis, and empowerment. Thryn and Emily will be showing a duet inspired by relationships, physical impact, and punk rock music; Maiya Redding is performing a beautiful and lyrical new solo called Doubt your Doubts; Holly Ledbetter's work fuses movement and spoken word to explore the psychology and stamina involved in grieving; and Matilda Sakamoto will revisit a solo that investigates themes of confusion. We're looking forward to what is sure to be a stunning, intimate evening of dance.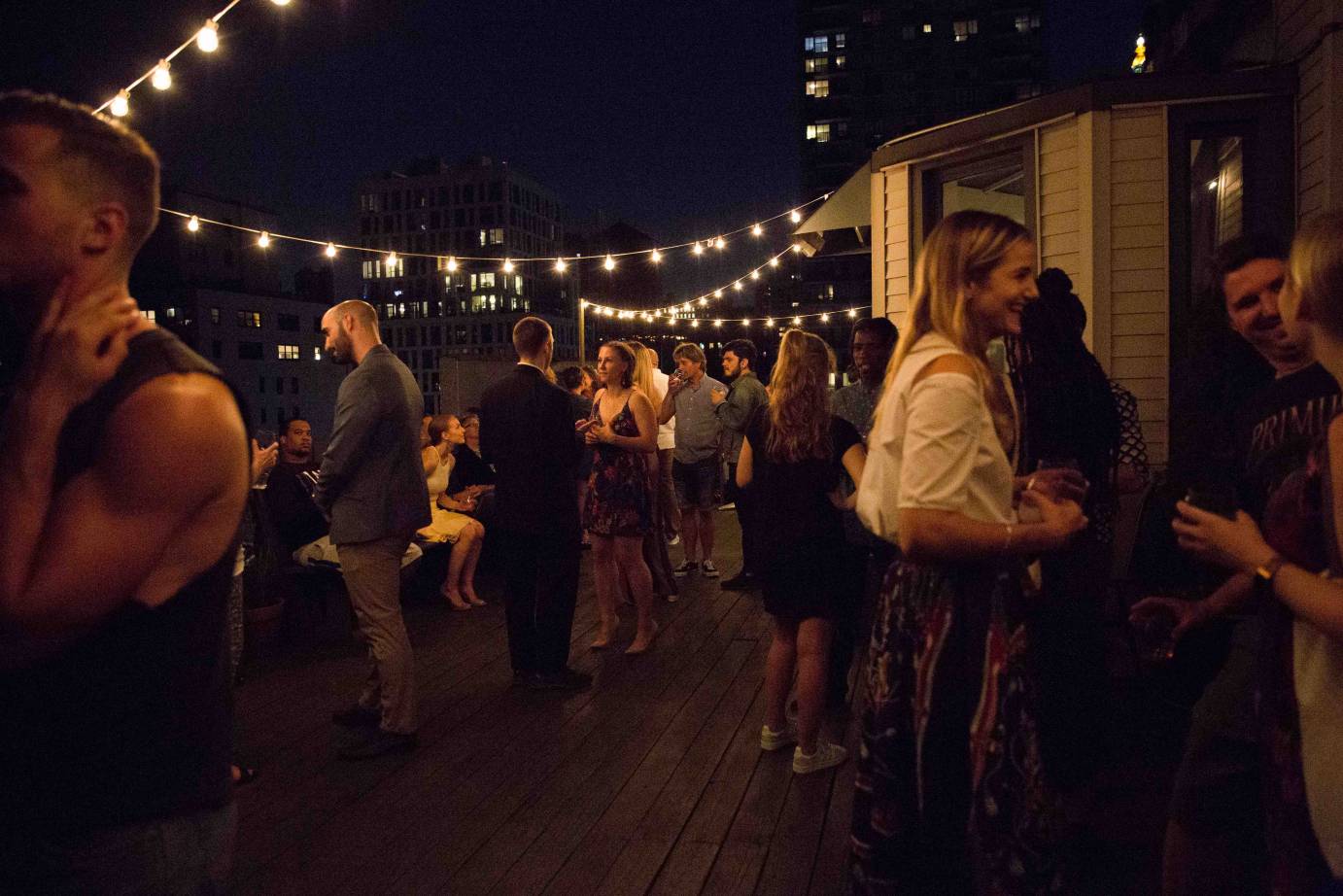 Hi Artist Volume 2. Photo by Shannel Resto.
The Dance Enthusiast: VENUS will be staged at The New Work Project, which isn't a performance space in the traditional sense—one more reason to love the rise of co-working spaces. Why did you settle on the space?
Elizabeth Cooke: A distinctly non-theatrical space is one element that has been integral to the Hi Artist format. All events are presented "in-the-round," which creates a really intimate and engaging experience that fans say they love. We discovered The New Work Project when Xenia and I attended a networking event there over the summer. It's really beautiful and welcoming, with luxurious details and design-forward décor that looks like it belongs in an ABC Home catalog. It also fit the bill for us as far as an underutilized space—since the members don't use it at night, management often partners with local organizations for community events like this one. 
The Dance Enthusiast: What are some marketing platforms Hi Artist uses to promote their shows? Facebook events? Air Bnb experiences? Instagram? Word of mouth?
Elizabeth Cooke: Word of mouth has been our best friend. We're on Facebook (@HiArtistNYC) and Instagram (@hiartist_nyc), but those platforms are increasingly 'pay to play,' so we are taking a grassroots approach to marketing. We use the Eventbrite ticketing system, which has also sent some people our way.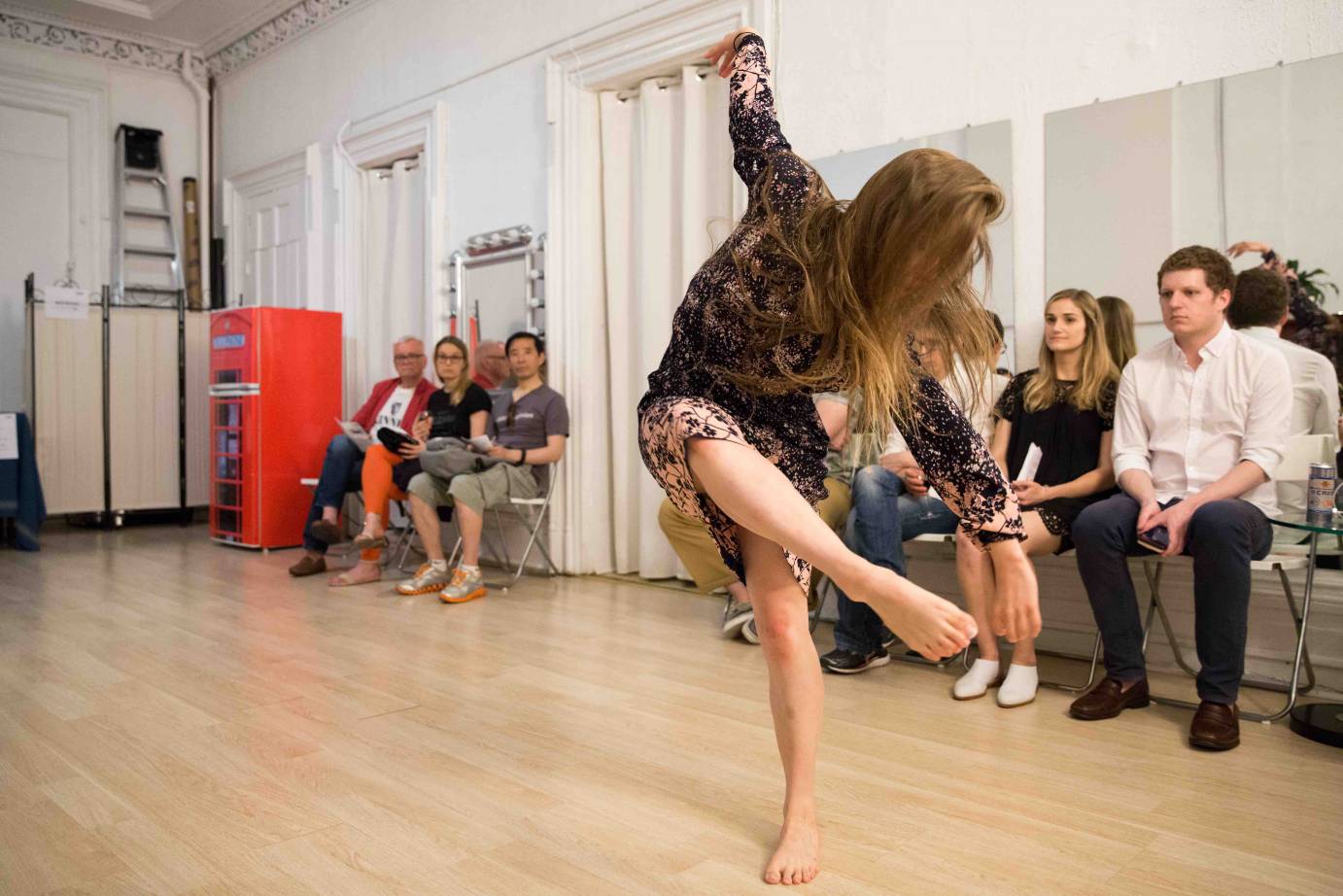 Hi Artist Volume 2. Photo by Shannel Resto.
The Dance Enthusiast: What were to happen if an audience whipped out his or her smartphone to record the performance? Is live sharing on social media encouraged or frowned upon?
Elizabeth Cooke: We absolutely encourage our guests to share their Hi Artist experience on social media! But we emphasize the fact that it needs to be done consciously. Respect for the performers and fellow audience members is paramount. 
The Dance Enthusiast: Any other dos and don'ts or etiquette audiences should adhere to at a Hi Artist dance concert?
Elizabeth Cooke, Founder of Hi Artist: Come with an open mind, embrace both the individual journey and the collective warmth, and try to abandon the very human need to make sense of art.
---
The Dance Enthusiast Asks Questions and Creates Conversation.
For more of The Dance Enthusiast Asks, click here.
Share your #AudienceReview of this performance or others for a chance to win a MARQUEE.TV SUBSCRIPTION for you and a friend!