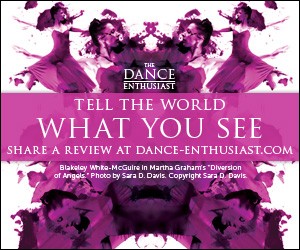 Related Features
Dance As Empowerment: TDE Asks Tiffany Rea-Fisher About Empowering Artists From Inception to Exhibition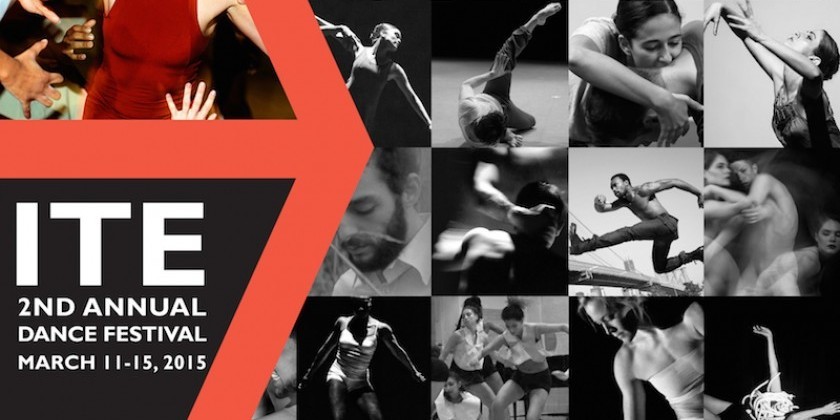 More than a Festival...
In case you thought differently, Inception to Exhibition is much more than a dance festival. While the ITE festival is in its second year, Inception to Exhibition has been creating community among artists for the past five. The innovative group offers its members space grants, showings, and management consulting for dance,music, theater, and film.
The Dance Enthusiast, eager to get the 411 on all enthusiastic dance enterprises, recently spoke to artistic director, Tiffany Rea-Fisher, who along with her husband, executive director of ITE, Matt Fisher, founded the organization. (You may also recognize Rea-Fisher's name because she was recently hand-picked  by Elisa Monte, to succeed the choreographer as the artistic director of Elisa Monte Dance—but that's another article.) If  you'd like an immersive focus on New York City contemporary concert dance, check out ITE's Festival from March 11- March 15th.  
Now sit back, relax, and find out why I would like Tiffany Rea-Fisher and Matt to adopt me...Christine Jowers
---
Christine Jowers for The Dance Enthusiast: How did you dream up Inception to Exibition?
Tiffany Rea-Fisher: I came out of a conservatory background.(Rea-Fisher graduated from the Conservatory of Dance at SUNY Purchase) When we put on a show, we had dancers at our disposal, as well as lighting technicians, live musicians, composers, and costume designers. When I came to the city ( to dance ) the support system disappeared. The resources weren't available, and it felt isolating. I wanted to create a place where artists could get together and have a community outside of their particular disciplines.
If you are a dancer or choreographer and all you meet are other dancers or choreographers, it is not necessarily helpful. I didn't want to force collaborations that weren't natural, but at the same time, I wanted to build a safe environment where I could bring in people to help get the artists' work out there and create a sustainable model for artists by educating them about the industry. There's real talent here, but not everyone knows how to sustain it. That's not innate.
Matt Fisher and Tiffany Rea-Fisher Co-founders of Inception to Exhibition and Husband and Wife.
---
TDE: The business art, that's not really taught in school. You learn to be an artist, but not how to make your art "actually" work. Was it difficult to start this? What were some of your challenges along the way?
TR-F: We held ITE in an incubator phase for about two years. We wanted to make sure that when we launched we were ready to go. We took time to build an executive board, an advisory board, to figure out our mission, and to really hone in on what we wanted to do. We were making personal appeals and had a chunk of money ready for our first grant.
The first thing we wanted to do was provide a service to the art community. We chose to offer a space grant and narrowed it down for the fields of dance and theater. But, we had the hardest time giving away the money. We put out an open call and NOTHING. People didn't believe that they could just have the grant and no reports were due. There were no hoops to jump through, and no red tape. We were saying, 'We just believe in you and want to support you.' NO RESPONSE.
So the grant ended up going to our friends, Kyle Abraham, Sidra Bell, and the theater group Full Stop Collective, 'cause I could just go to them and say, 'hey guys I have money for rehearsals. Are you interested?'
ITE Artist, Joe Celej Choreography; Photo by Stephanie Crousillat
TDE: You were too good to be true?
TR-F: I guess so, and like my husband says, no one wants to be the first going into an unknown. Thank goodness I know the artists I do. As soon as people saw that Kyle, Sidra, and Full Stop Collective were associated with us, we had a waiting list of two years.
TDE: So ITE isn't simply about supporting artists by creating a festival for them, you seek to create a larger "functional" community. Am I right?
TR-F: Yahh. We take a two pronged approach. We hold performances and exhibits on a monthly basis. We offer space grants and an artists' stipend grant.  If you have an opportunity and your performance is just missing that crucial line item of paying yourself and your performers —the usual— you can submit the artists' stipend proposal.
We also have a management initiative grant where artists have the choice of working with an agent, or a manager, who we pay for a year. If you really want to get your work out there, you choose the agent option, but if you are happy with the artistic work and need support with other back-end office stuff, you can choose our management option. ITE ( in the management option) brings in a consultant that helps you pull together your press kits; your donor lists; helps you with grant writing; puts together a showcase for you, and really clicks in protocols. In a years time when the consultant is gone, the artist is not at ground zero, but in a much better sustainable place.
---
ITE Artists, Danielle Russo Performance Project ; Photo Steven Schrieber
TDE: And you are open to dancers, theater groups, musicians and filmmakers?
TR-F: Being able to  support all of those genres is really important for us. We are helping the arts community as a whole. We like keeping that broad vision when it comes to ITE.  
TDE: How can an artist become part of the Inception to Exhibition Community?
TR-F: We have open submissions.You can always apply through our website. Also myself, my husband, and our director of operations, Amanda Macleod, actively scout talent by seeing shows and talking to artists. Our advisory board sends recommendations too. Between all of this we are able to get a solid group together that we feel strongly about.
TDE: What makes you interested in working with an artist?
TR-F: I think they have to be brave.I am not terribly interested in perfection. The whole point is to take chances. I am interested in dancers who aren't just chasing that review, or chasing the fame of being a top hot artist. I like to see them really investigating something. You don't get a lot of grants for investigating.
Granters want to know what that end product is— how many people you reached and what that impact is— and those are important things, but, artists need support to play and find something.
---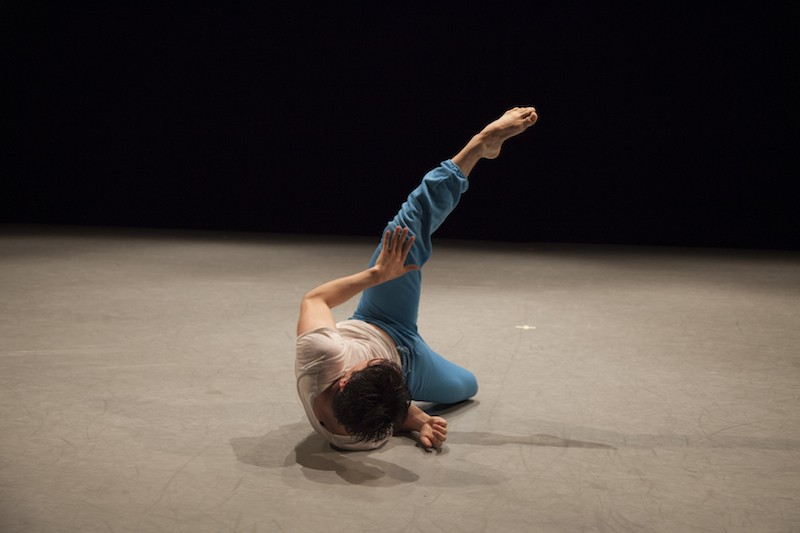 ITE Artist,David Norsdworthy; Photo by  Krista Bonura
TDE: What have you noticed as the your organization has grown and you've seen and met more and more artists?
TR-F: When I was in school, to be a choreographer or dancer of note you had to have danced for someone "of note". Once that company released you, you (were allowed) could do your own thing and people would pay attention. Now there are fully formed companies coming out of colleges that haven't danced with anyone except for the guest choreographers that  their universities bring in. Some of these groups are extraordinary —extraordinary. It's really fascinating to discover this phenomena and to be at the ground level with these artists, helping them find a path.
For More Information on Inception to Exhibition
( Click on Postcard to go to ITE website for info and ticketing)