Impressions Martha Graham Opening Night - Teri Brajewski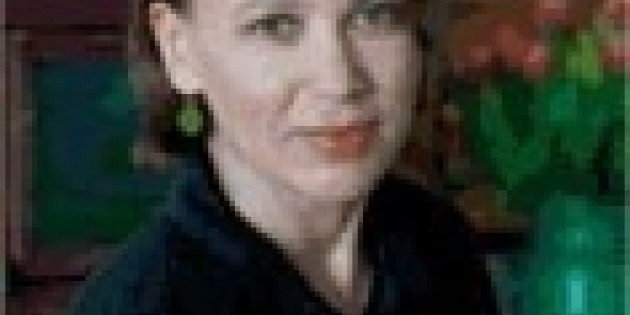 THE DANCE ENTHUSIAST BRINGS FRIENDS TO DANCE CONCERTS ON A REGULAR BASIS AND THEN ASKS THEM WHAT THEY THINK...
WOULD YOU LIKE TO COME TO A SHOW WITH US AND SHARE YOUR OPINIONS?
CONTACT US AT info@dance-enthusiast.com

AND FOR THE MOMENT SEE WHAT OUR FELLOW DANCE ENTHUSIASTS HAVE TO SAY ABOUT WHAT THEY SAW ON THE OPENING NIGHT OF THE MARTHA GRAHAM SEASON, SEPTEMBER 11, 2007.
Dance Enthusiast: Teri Brajewski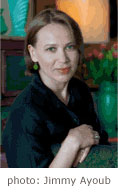 Your Job: Interior Designer

Last time you moved your body: Yesterday - yoga

Complete this sentence

I dance mostly with my kids

Do you have a favorite dance company? or favorite dance ?: New York City Ballet, Lar Lubavitch, Mark Morris

Have you ever seen The Martha Graham Dance Company before? Tell me a bit about your experience.
A performance at Lincoln Center in the early 90's, Martha was still alive. Felt that they were an iconic dance group and that I should see them, having seen several other companies over a 10 year period in NY

Now Opening Night - What pops into your head about the following dances?

Lamentation Variations-

1. Who were the people in the three dances? ( duet was first, solo, and group piece) Duet - the twin towers
Solo - the second tower before it was hit
Group Piece - the general public within and around the buildings

2. Where were they? Duet & Solo – anywhere
Group piece - at the base of the building

3. What images do you remember? Images from the film and each of the dances. humor, grief, terror, disbelief, sorrow
4. Do you remember any sensations you experienced being in the audience.?? a beautiful tribute the most painful day of our time

Embattled Garden-
the interaction with the Noguchi sets and the dancers.
Strong, powerful , sexy
awe of their powerful & athletic performance

Night Journey?
same as Embattled Garden
spent more time thinking about the details of the classic Greek story/tale. Embattled Garden was more apparent to me, or at least my interpretation ..... although this ultimately did not take away from enjoying the performance

Finally....

If you had the opportunity to sit in my living room and ask anyone involved with the show questions...
what would you ask??

For the choreographers of Lamentation Variations, "How did you approach the daunting task of capturing 9/11"?

What are you curious about ? The authenticity of the sets/costumes
Are they the originals ? If not how closely are they related to the originals.
How do you preserve the sets and costumes over the years? Do you ever change the designs?

What do you think you will always remember about this performance?

The images from Lamentations [Lamentation Variations] The images of the dances within the sets .Not only am I a dance fan, but a Noguchi fan.